Oct 12, 2022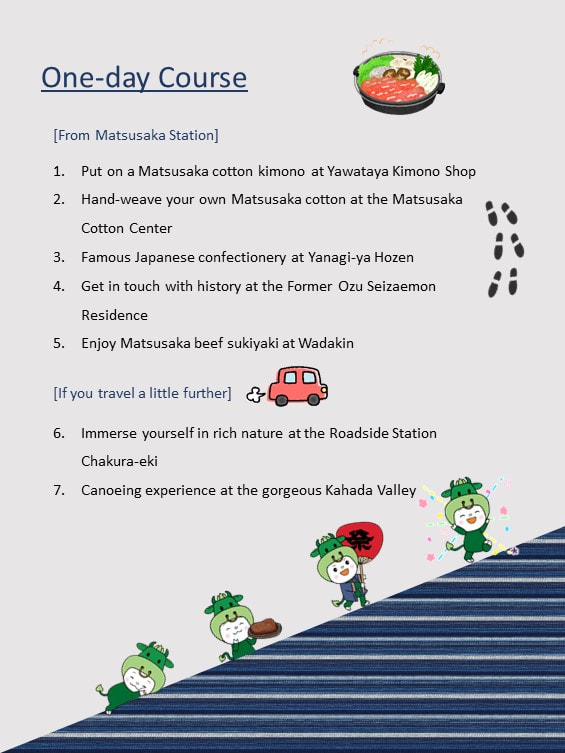 This one-day course is a summary of the places that we'll be introducing in this article. Please feel free to use this as a reference when you're planning your next trip to Matsusaka! (Does not have to be in order)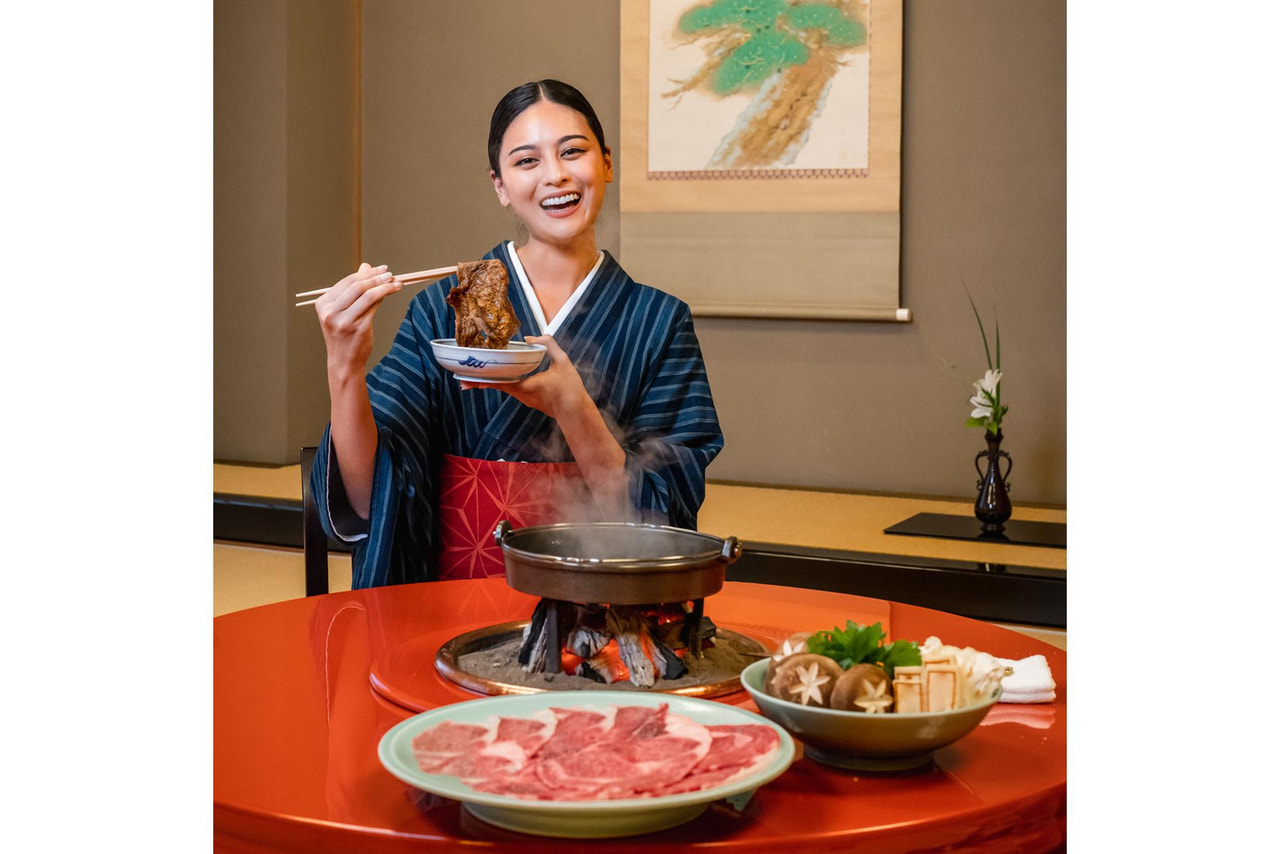 From the famous "Matsusaka Beef", historical sites, and merchants' culture, to the rich and gorgeous nature of the Kushida River and Kahada Valley, Matsusaka is a city overflowing with charms. In this article, let's take a day-trip with Yuumi Kato, Miss Universe Japan 2018 and the ambassador of Matsusaka, where she introduces the various attractions of Matsusaka.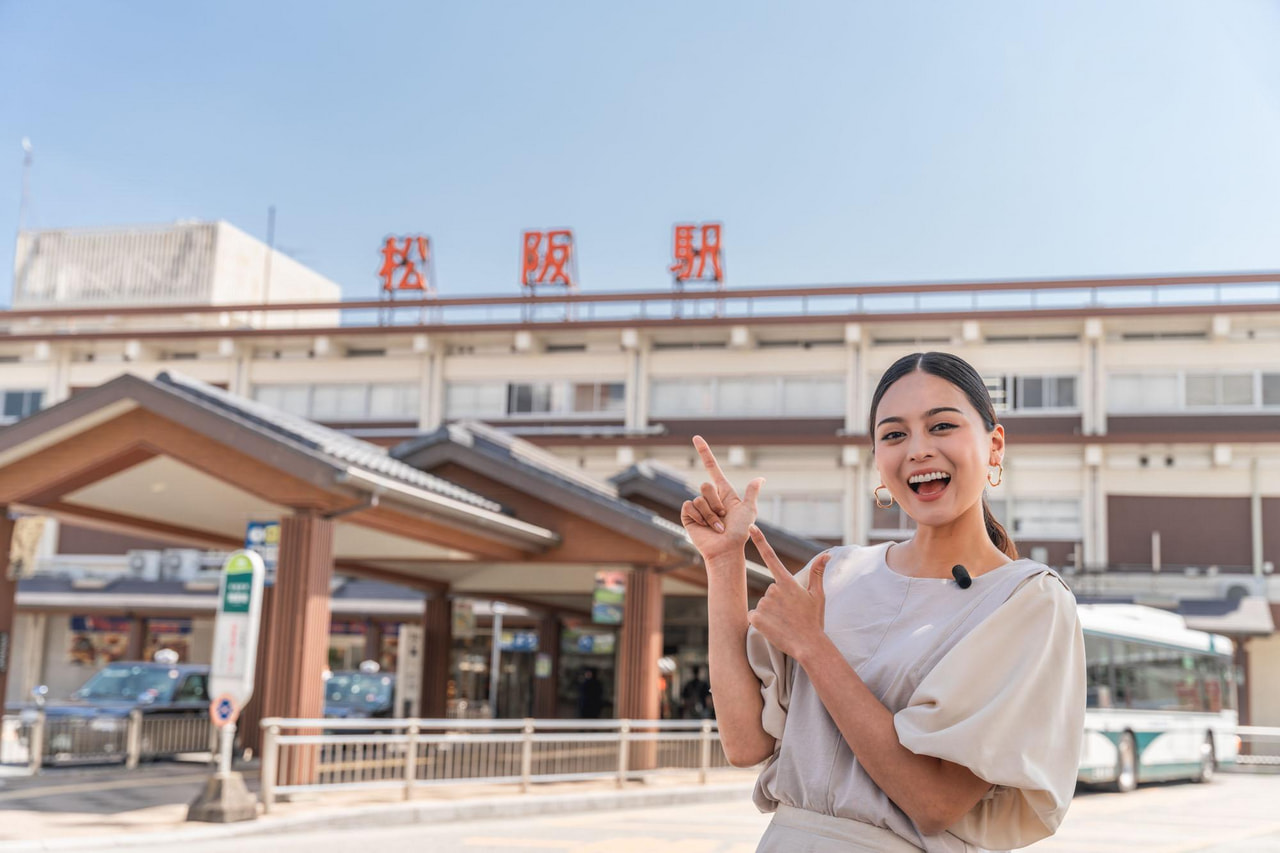 Starting from Matsusaka station, there are several shops and attractions that you can stop by around the area.
1. Begin your journey by putting on a Matsusaka cotton kimono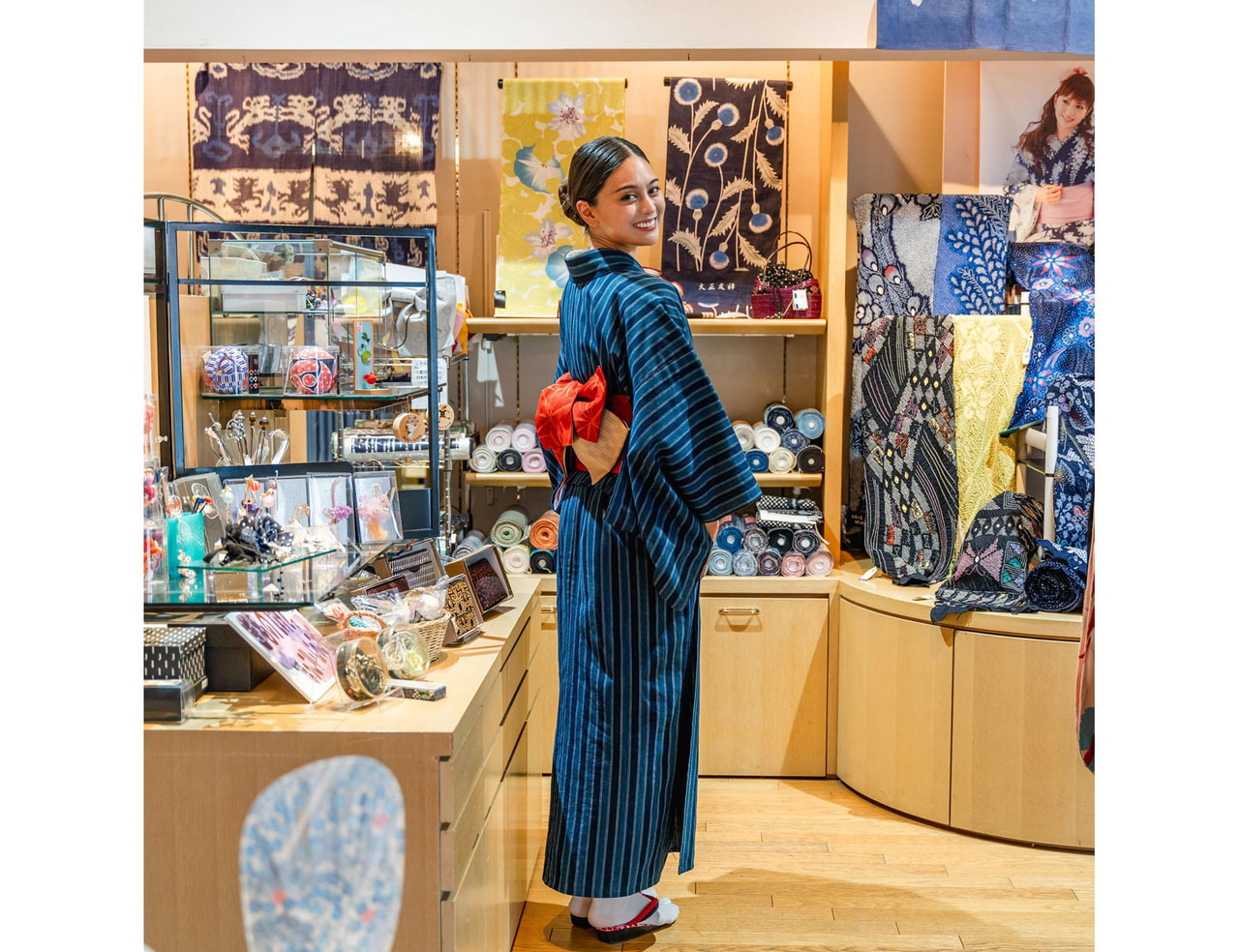 If we're exploring Matsusaka, we should of course put on a traditional Matsusaka cotton kimono! You can rent one here at "Yawataya Kimono Shop", which is located along the Ise Kaido and has over 110 years of history.

Matsusaka cotton has a calming indigo color which comes in a myriad of striped patterns. Yawataya offers a total of around 30 different kimono designs for men and women, and everything such as obi, sandals, and hair ornaments can be rented so you can take it easy and enjoy the experience♪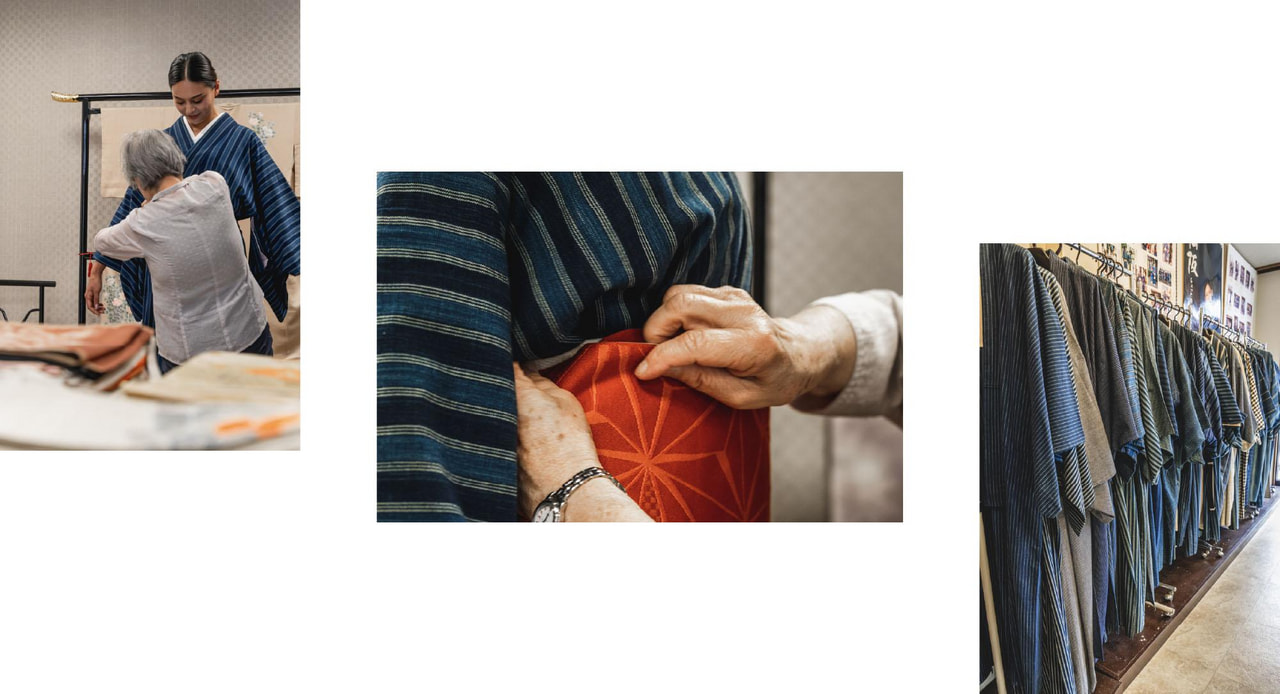 Yawataya aims to educate young people more about the kimono culture. The shop also developed kimono that can be worn from the top just like western clothings, which only requires 5 minutes to put on! The simple obi doesn't feel too tight, nor will it fall apart from walking for a long period of time. Therefore, you can enjoy the walk around the city without worries.
Matsusaka Cotton Kimono Rental
3,000JPY / person for 3 hours
Each additional hour after that +500JPY
Reservation: Via phone or our homepage
Yawataya Kimono Shop
| | |
| --- | --- |
| Address | 589-1 Hinomachi, Matsusaka |
| Business Hours | 10:00〜19:00 |
| Closed | Monday・Thursday |
| Contact | 0598-21-0551 |
| Parking Lots | Available |
| Public Transport Access | ~5 mins walk from Matsusaka station |
| Car Access | ~15 mins from Ise Expressway 'Matsusaka IC' |
| Official Website | https://kimono-yawataya.com/ |
2. Challenge yourself to hand-weave your own Matsusaka cotton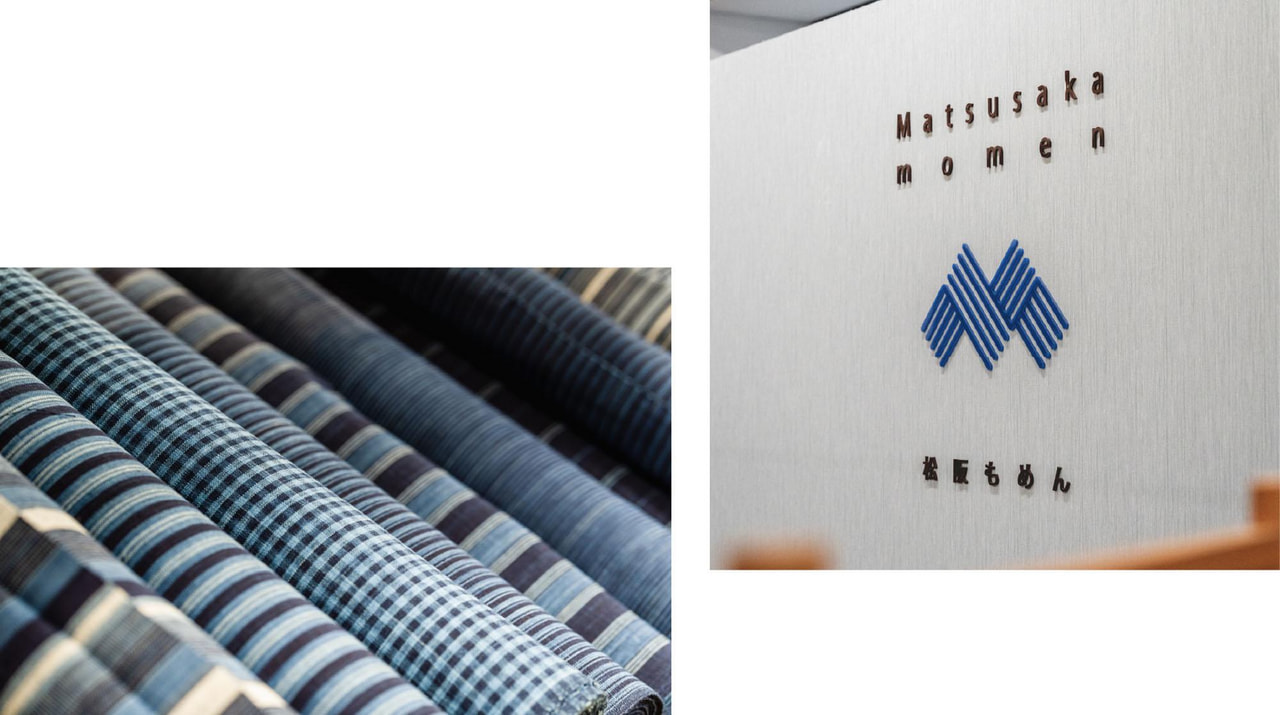 After putting on the Matsusaka cotton kimono, we visited the "Matsusaka Cotton Center".
During the Edo period (1603-1868), due to the "thrift law" that prevented commoners from dressing extravagantly, Matsusaka cotton became a huge fashion trend with its simple striped pattern and indigo-dyed thread.
At the Matsusaka Cotton Center, they carefully convey the tradition and techniques of the "Matsusaka brand" ー Matsusaka cotton.
Though machine weaving is now the mainstream, in the "Orihime Experience", you can learn about the depth of the traditional hand-weaving technique during the Edo period and how it was like working in this line during that time.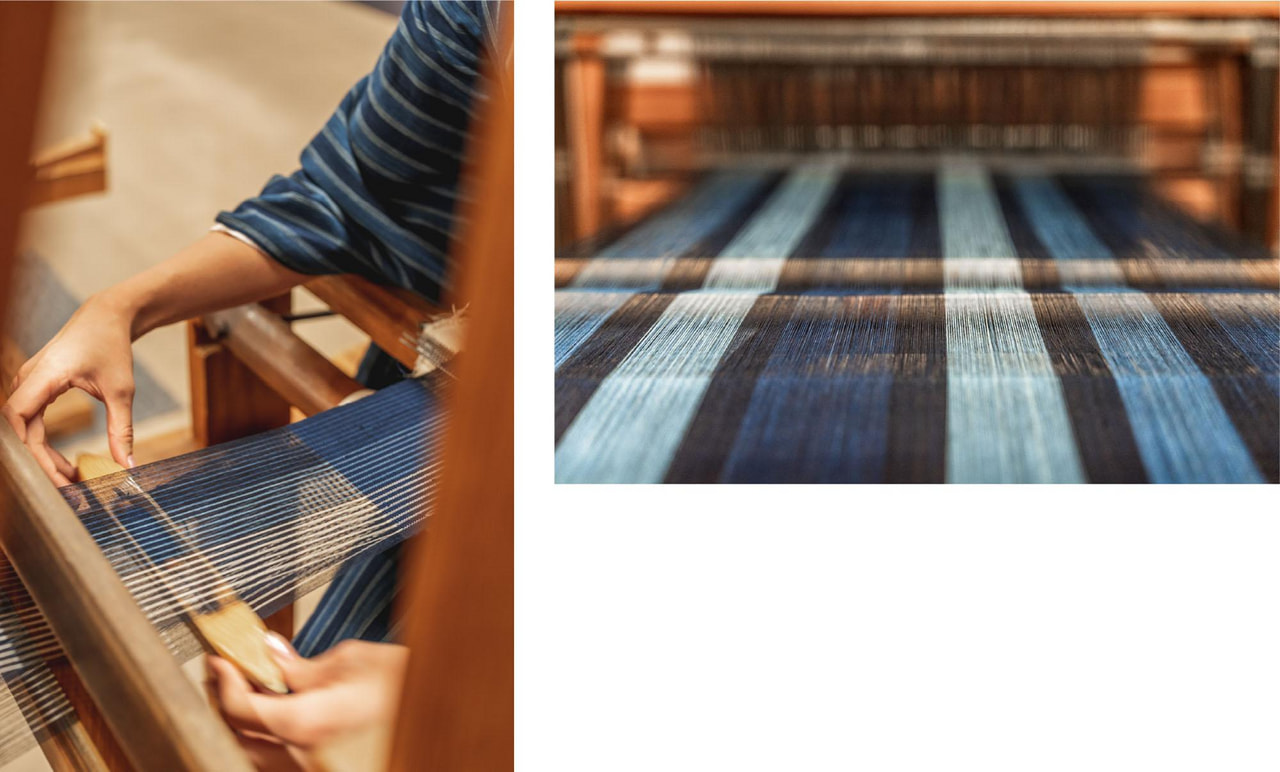 In this experience, you get to choose the pattern and thread that you want to weave, and then use a loom to hand-weave an 11 x 20cm piece of cloth for small items.
As you are focusing on hand-weaving the cloth with all your limbs, you can understand why women in the past were so absorbed in this.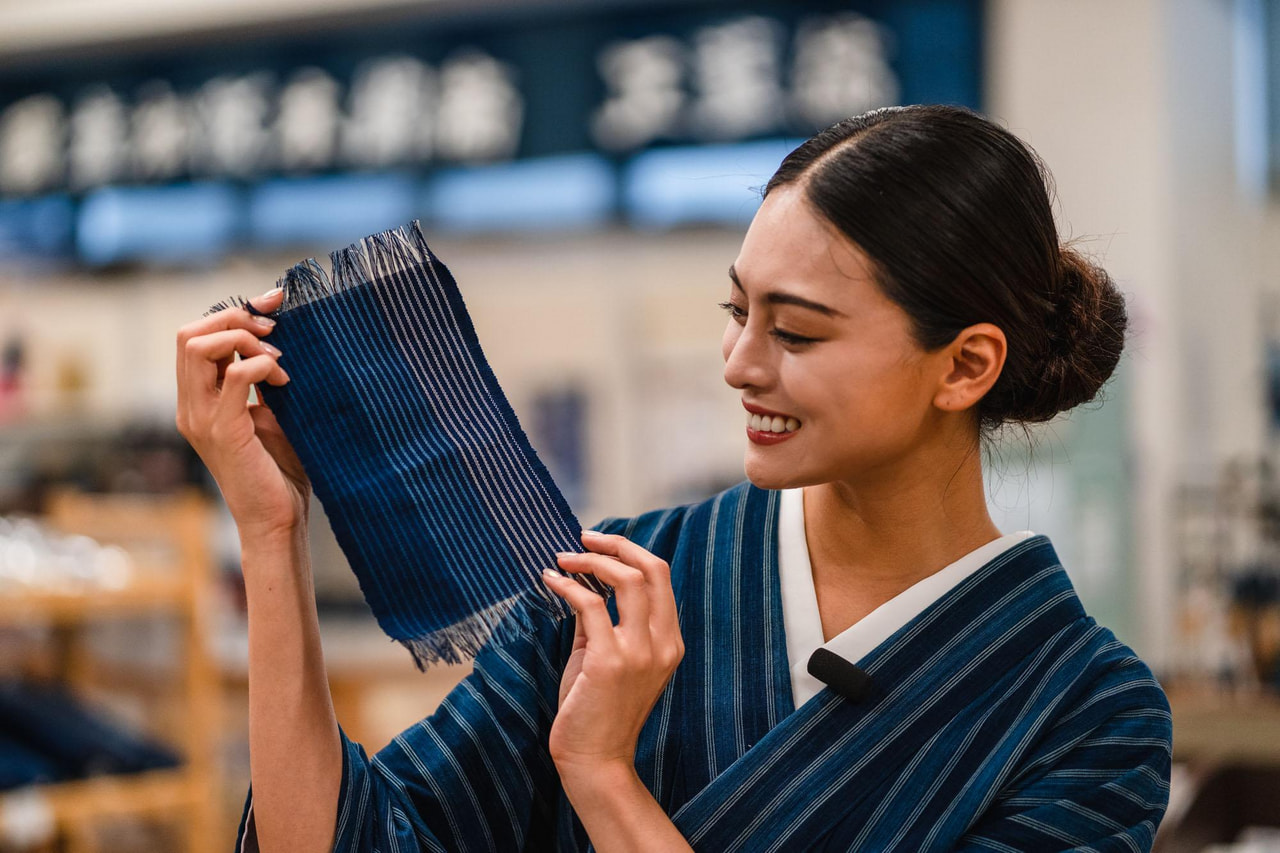 It's a piece of cake for Yuumi-san after a while once she has gotten used to the motion. You can take home the woven cloth as souvenir, and we recommend to use it for single-flower vase and accessories.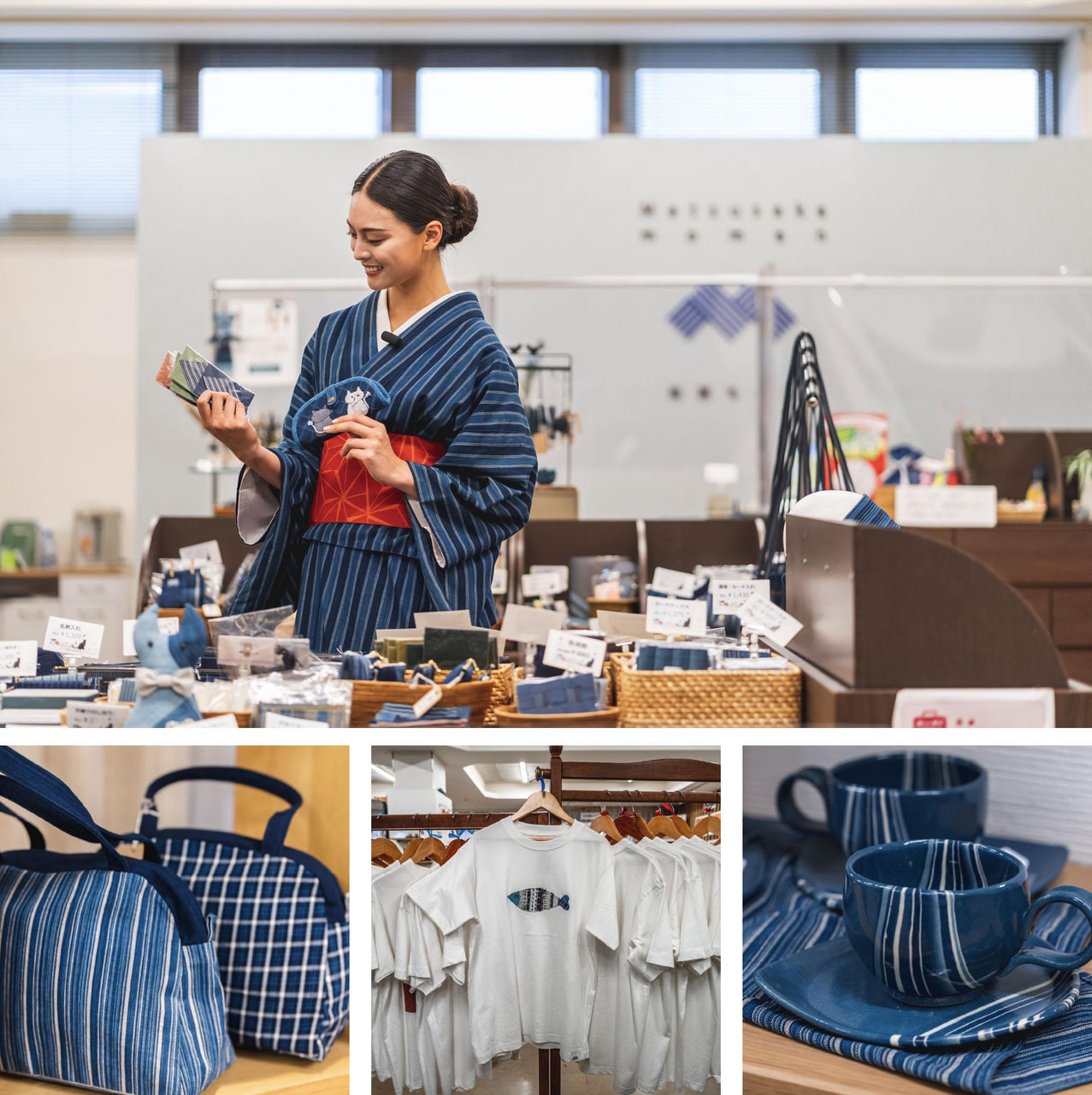 Other than the hand-weaving experience, you can also shop for souvenirs such as clothes, hats, bags, accessories, etc. that are made from Matsusaka cotton.


Hand-Weaving Experience (reservation priority)
・Petite Orihime Experience [~1 hour (inclusive of explanation)] ー 1,300JPY
・Full-day Orihime Experience [4~5 hours] ー 6,000JPY
Matsusaka Cotton Center
| | |
| --- | --- |
| Address | Matsusaka City Industrial Promotion Center, 2176 Honmachi, Matsusaka, Mie 515-0081 |
| Contact | 0598-26-6355 |
| Official Website | http://matsusakamomen.com/ |
| Business Hour | 9:00~17:00, Hand-weaving experience from 9:00~15:00 |
| Closed | Tuesday (Wednesday if Tuesday is a public holiday), New Year's Holiday |
| Parking Lots | Available |
| Public Transport Access | ~10 mins walk from Kintetsu・JR Matsusaka Station |
| Car Access | ~10 mins from Ise Expressway "Matsusaka IC" |
3. Enjoy famous sweets from a long-established Japanese confectionery shop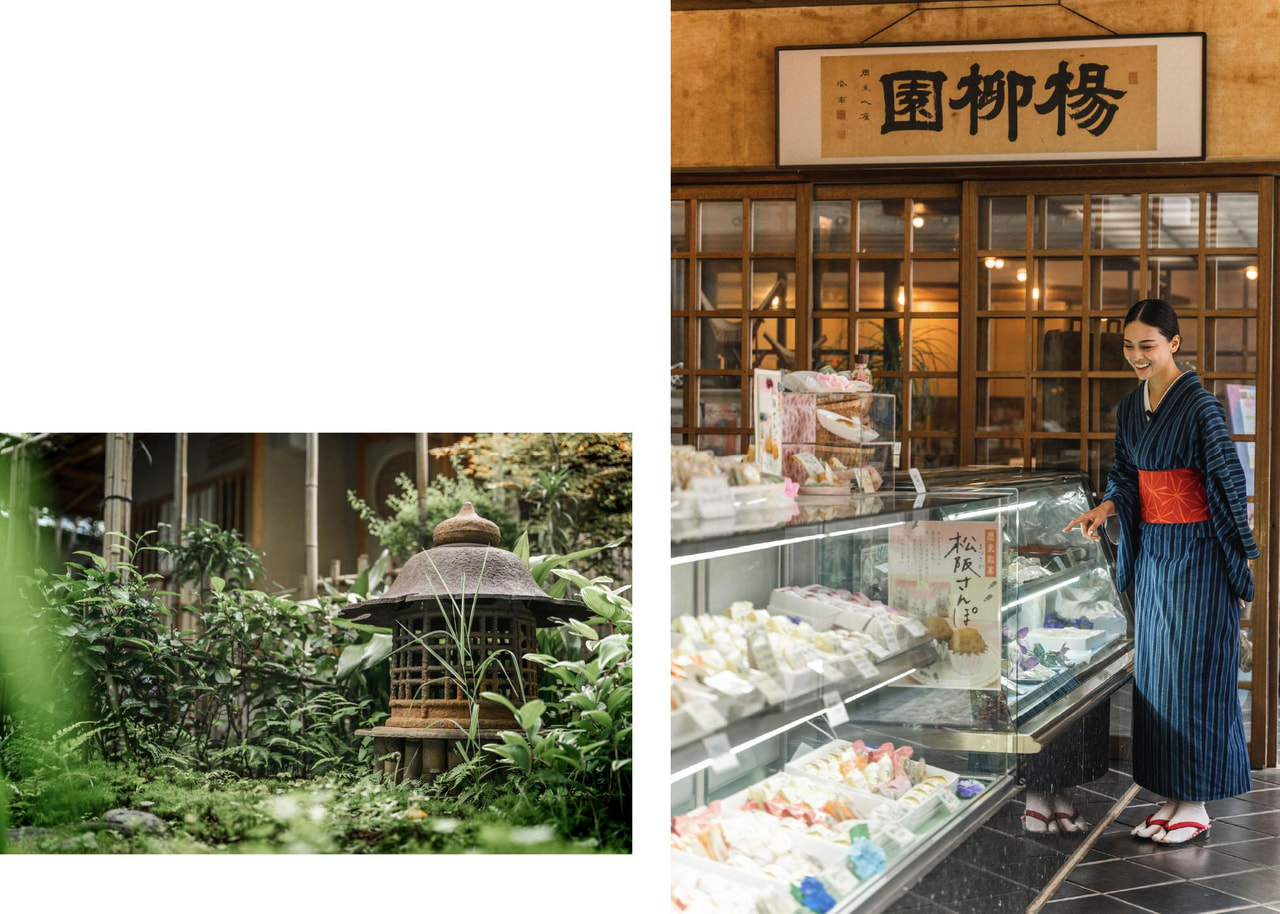 Next, we headed towards the confectionery shop, "Yanagi-ya Hozen".
Originally founded in Shiga Prefecture, Yanagi-ya Hozen moved to Matsusaka with sengoku warlord "Gamo Ujisato"! With a history of over 440 years, it is indeed the oldest of the oldest shop!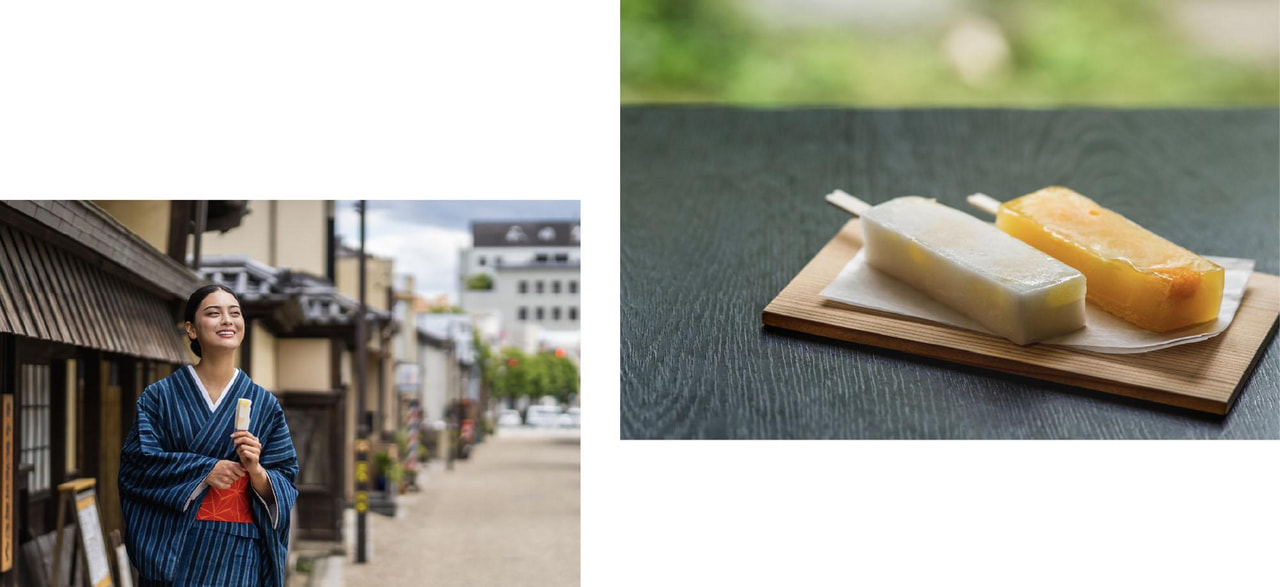 The summer limited "Kuzu bar" is the perfect sweet to enjoy while taking a walk on a sunny day (200JPY/stick).
As it is a popsicle made from arrowroot powder, it has a texture of a sherbet at first, but will gradually turn jelly-like as time passes!
You can choose from 4 flavors, such as chestnut azuki, mixed fruits, etc.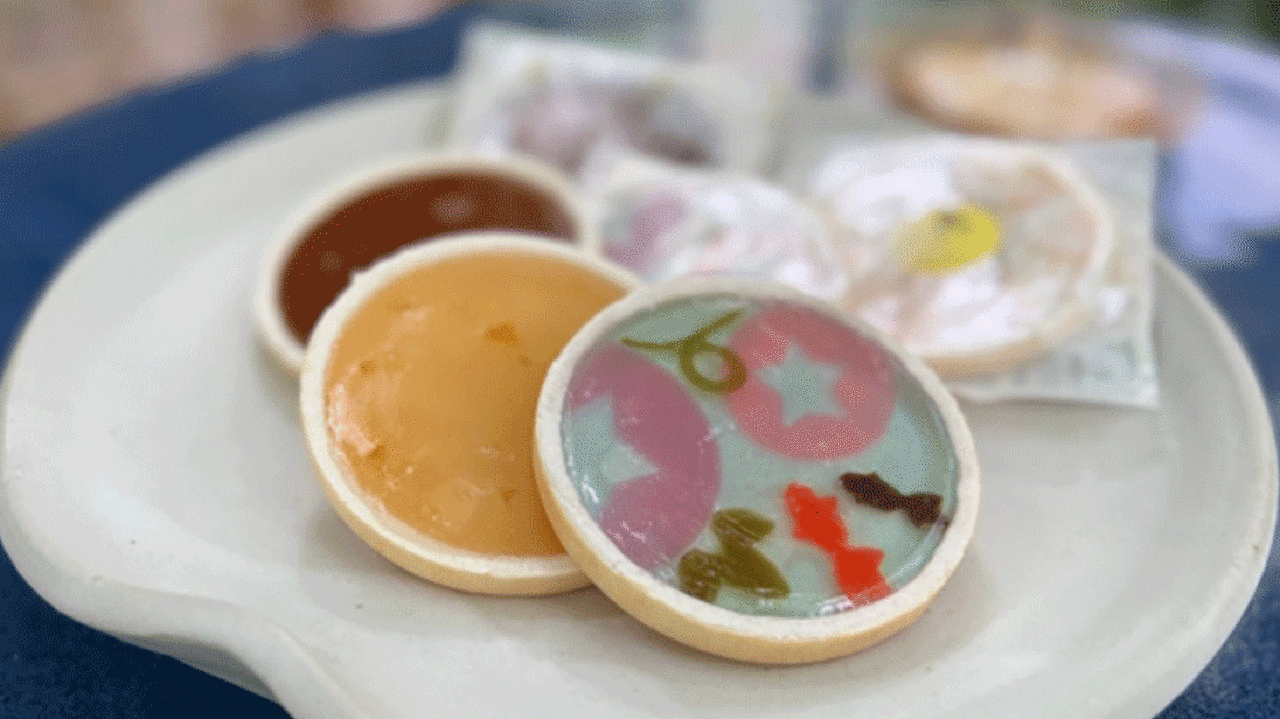 In addition, the flagship product since its founding, "Oinotomo" (175JPY/pc), is made by pouring red bean paste right onto the monaka, and then coating the surface with molasses. It's the perfect Japanese confectionery to go with tea.
Within the Oinotomo, there's also the summer limited "Natsunotomo", which includes illustration of green plum "Oinotomo Kokage", honey and lemon "Mitsu Monaka", morning glory and goldfish "Hana Kingyo" (2,300JPY / pack with 2 each of 3 flavors). It continues the expression of the Japanese spirit that allows one to feel the change of seasons.
Yanagi-ya Hozen
| | |
| --- | --- |
| Address | 1877 Nakamachi, Matsusaka, Mie |
| Business Hour | 9:00〜18:00 |
| Closed | Tuesday, Wednesday |
| Contact | 0598-21-0138 |
| Parking Lots | Unavailable |
| Public Transport Access | ~5 mins from Kintetsu・JR Matsusaka Station |
| Car Access | ~10 mins from Ise Expressway "Matsusaka IC" |
| Official Website | https://www.oinotomo.com/ |
4. Get in touch with history at the Former Ozu Residence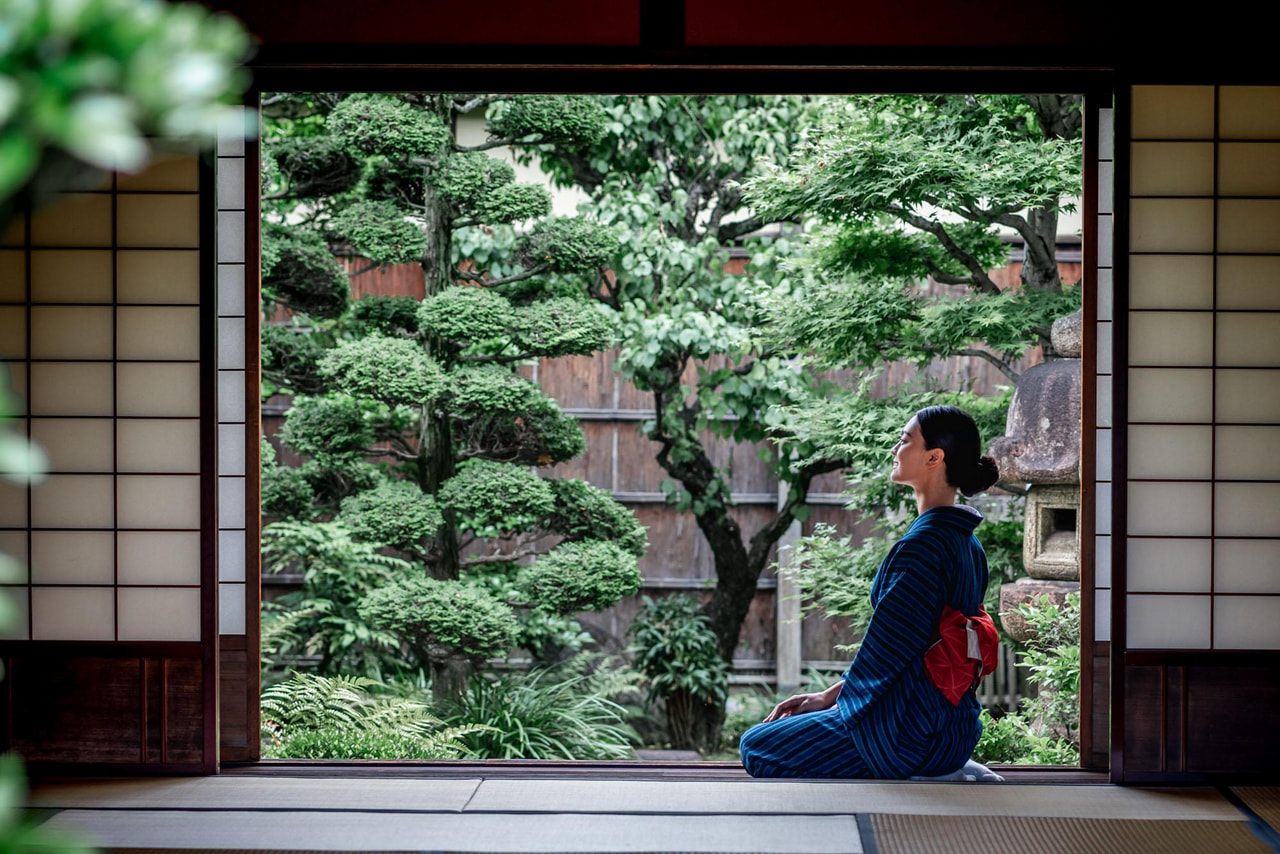 Learn about the culture of "Matsusaka merchants", which was spread by merchants from Matsusaka to Edo (now Tokyo) and Osaka during the Edo Period.
Among them, along with the Mitsui family, one of the most successful merchants was the Ozu family, which was said to be the number 1 paper wholesaler in Edo.
Even though the area of the current site is about 1/3 of its heyday, it is still around
1,000㎡!
Get to know what the old days were like in Japan as this site is filled with traditional structures such as tatami mats, sliding doors, and boxed stairs.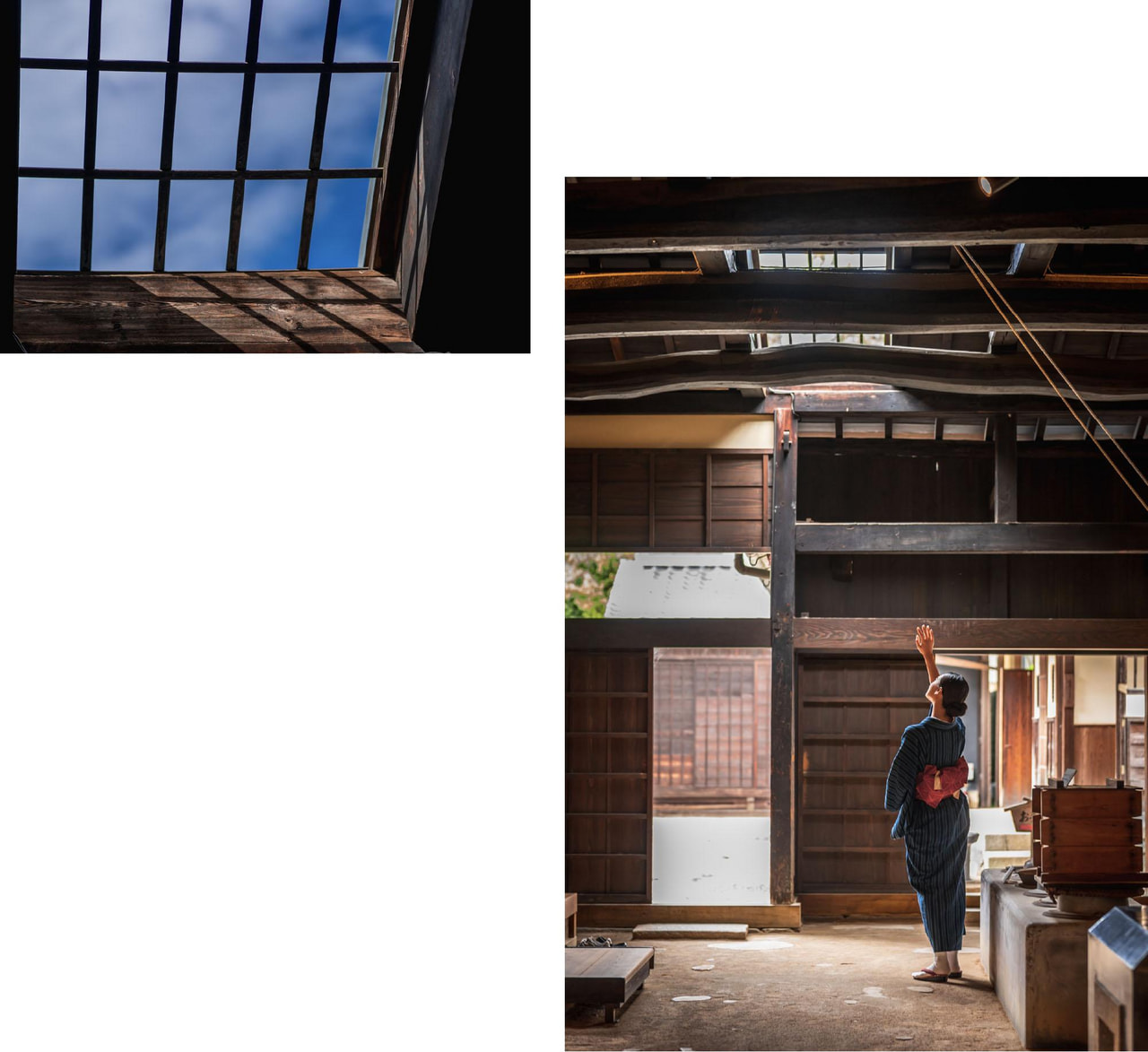 Get a glimpse of what the stove and well that were used to serve tea and meals to pilgrims to Ise Grand Shrine were like, while enjoying the natural sunlight that's let in by the ceiling window with heavy beams.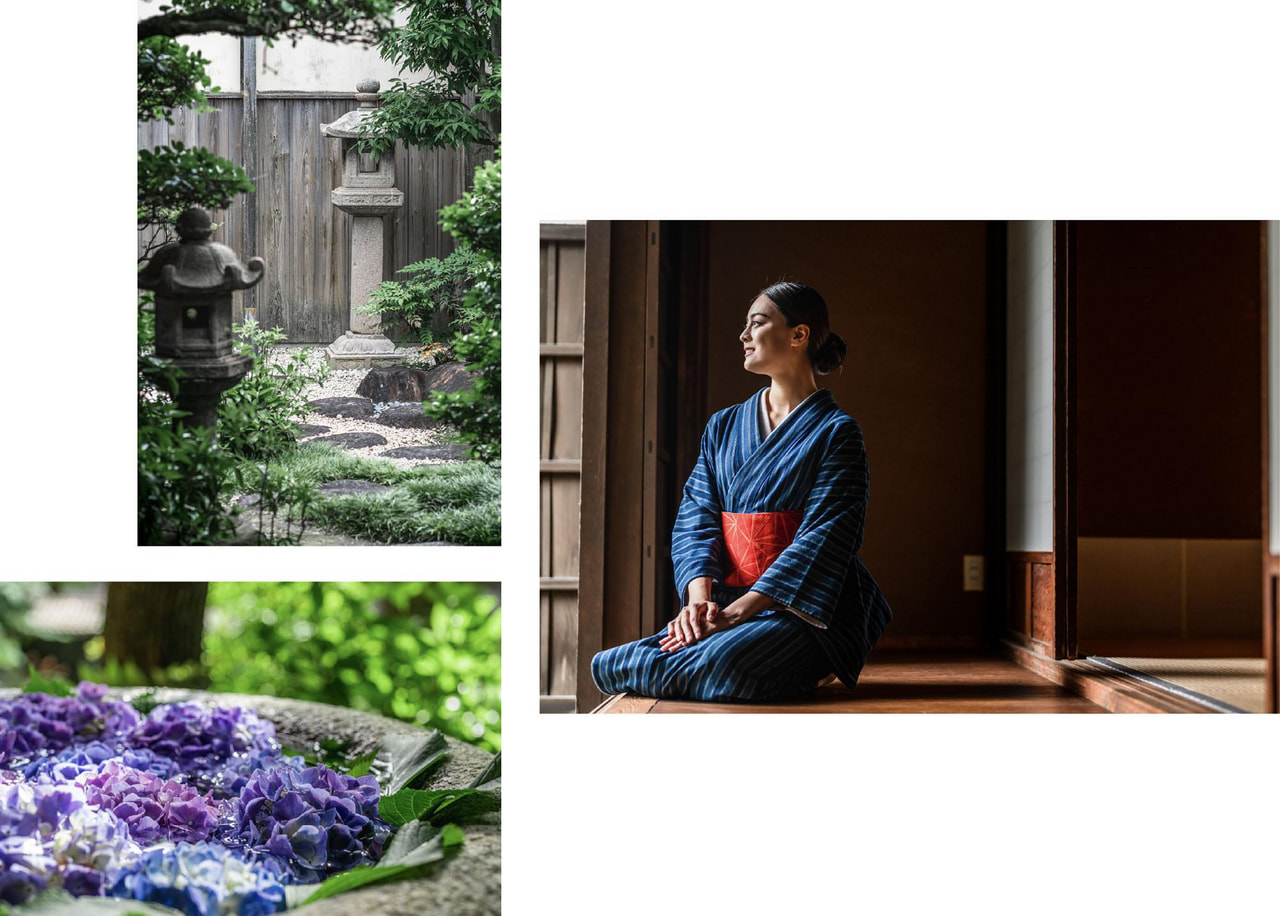 Another highlight is the greenery-filled garden, where you can enjoy different kinds of expression across the 4 seasons, such as green leaves and autumn leaves.
Not only during sunny days, but the rain-soaked greeneries also brings out a different kind of liveliness and beauty. In addition, you can also feel the Japanese-like atmosphere with the flower basin which has seasonal flowers floating on it.


Former Ozu Residence
Address
2195 Honmachi, Matsusaka, Mie 515-0081
Contact
Official Website (EN)
https://www.matsusaka-kanko.com/language/en-ozu/
Fee
Adult ー Individual: 200JPY / Group: 160JPY
Age 6~18 ー Individual: 100JPY / Group: 80JPY
Business Hour

9:00~17:00 (last entry 16:30)

Closed
Wednesday (Thursday if Wednesday is a Public Holiday), New Year's Holiday
Parking Lots
Matsusaka City Carpark (free of charge)
Public Transport Access
・~10 mins from Kintetsu・JR Matsusaka Station
・~2 mins walk by taking the public bus towards Matsusaka Central Hospital, and alight at "Honmachi"
Car Access
~10 mins from Ise Expressway 'Matsusaka IC' (park at Matsusaka City carpark), then walk for 8 mins
5. Enjoy Matsusaka beef sukiyaki at Wadakin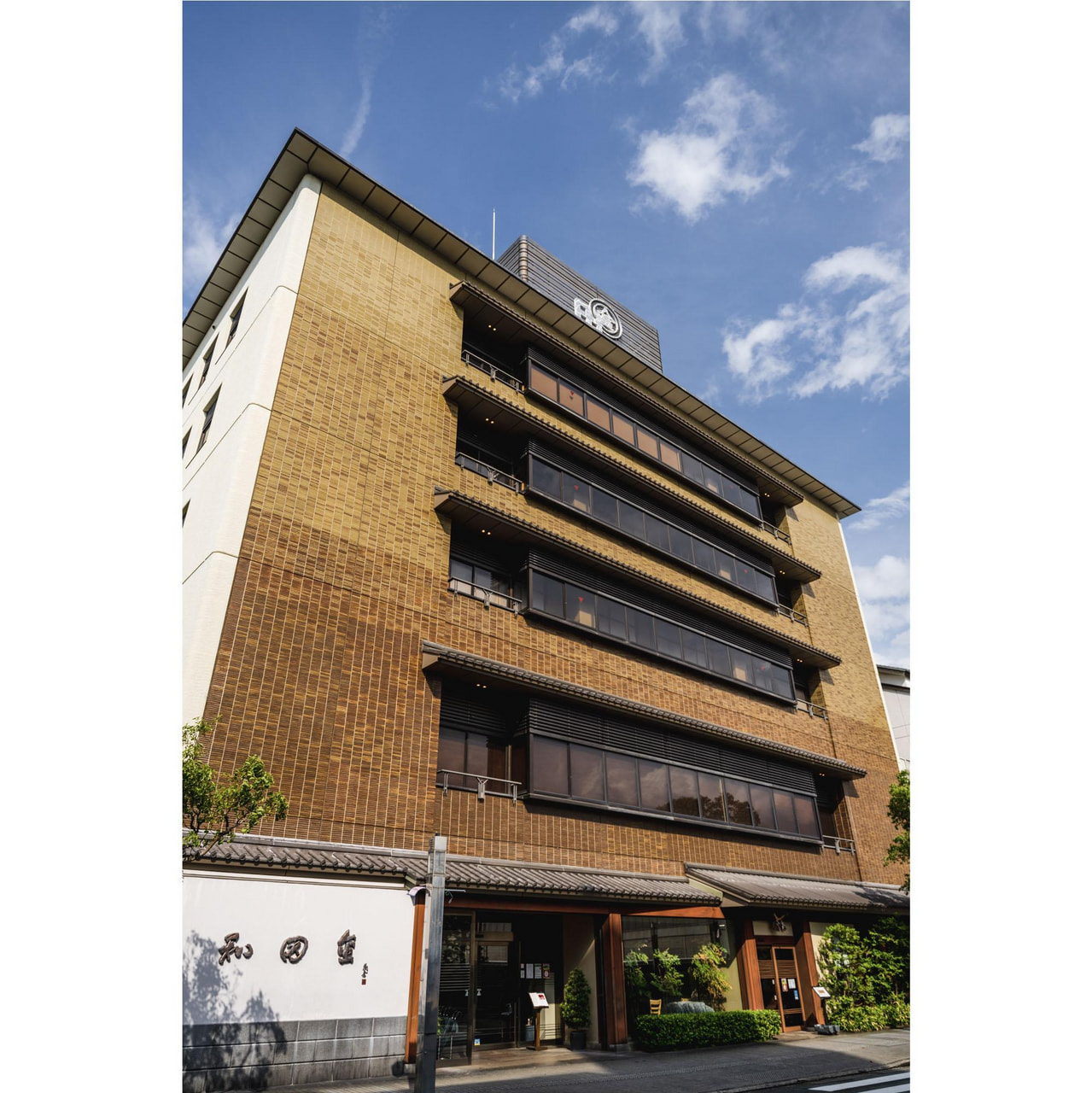 When we think about Matsusaka, we must of course talk about the pride of Matsusaka: "Matsusaka beef"!
In order to taste some of these exquisite Matsusaka beef, we visited "Wadakin", the originator of Matsusaka-style beef sukiyaki.
Founded in 1878, Wadakin is a restaurant with a long history and they have laid the foundation for the current style of sukiyaki.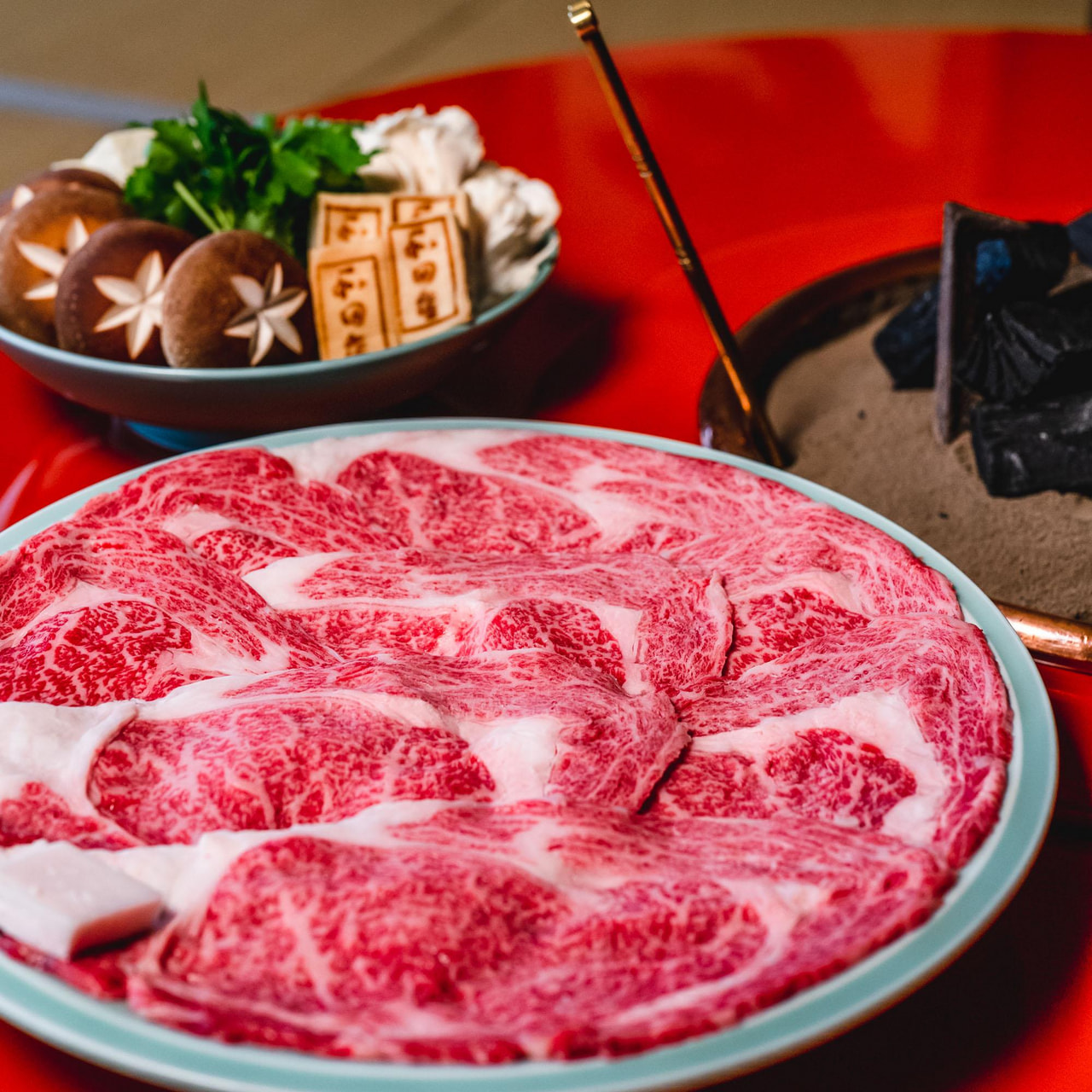 The sukiyaki is freshly prepared and served on a red Wajima lacquered roundtable, in a calm and private room。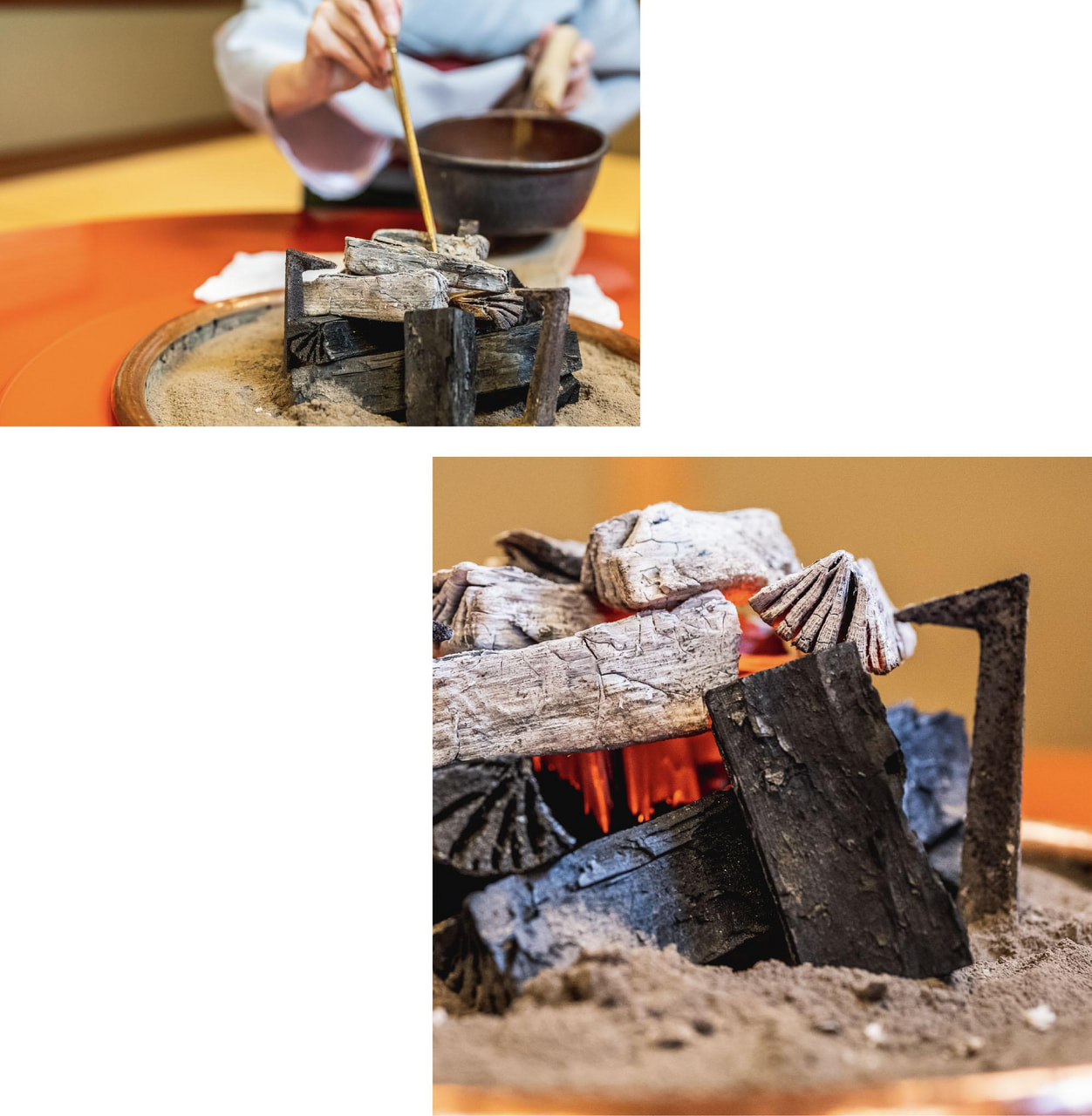 The towering chrysanthemum charcoal is a special order item specifically used for this purpose. As the fire gradually spreads, a faint charcoal scent would start spreading across the room.
The meat is spreaded widely piece by piece, seasoned with sugar and Tamari soy sauce, on a heated Nanbu iron pot with a little bit of kombu dashi. The deftly skill of the waitress sprinkling the sugar and turning over the meat was also very captivating.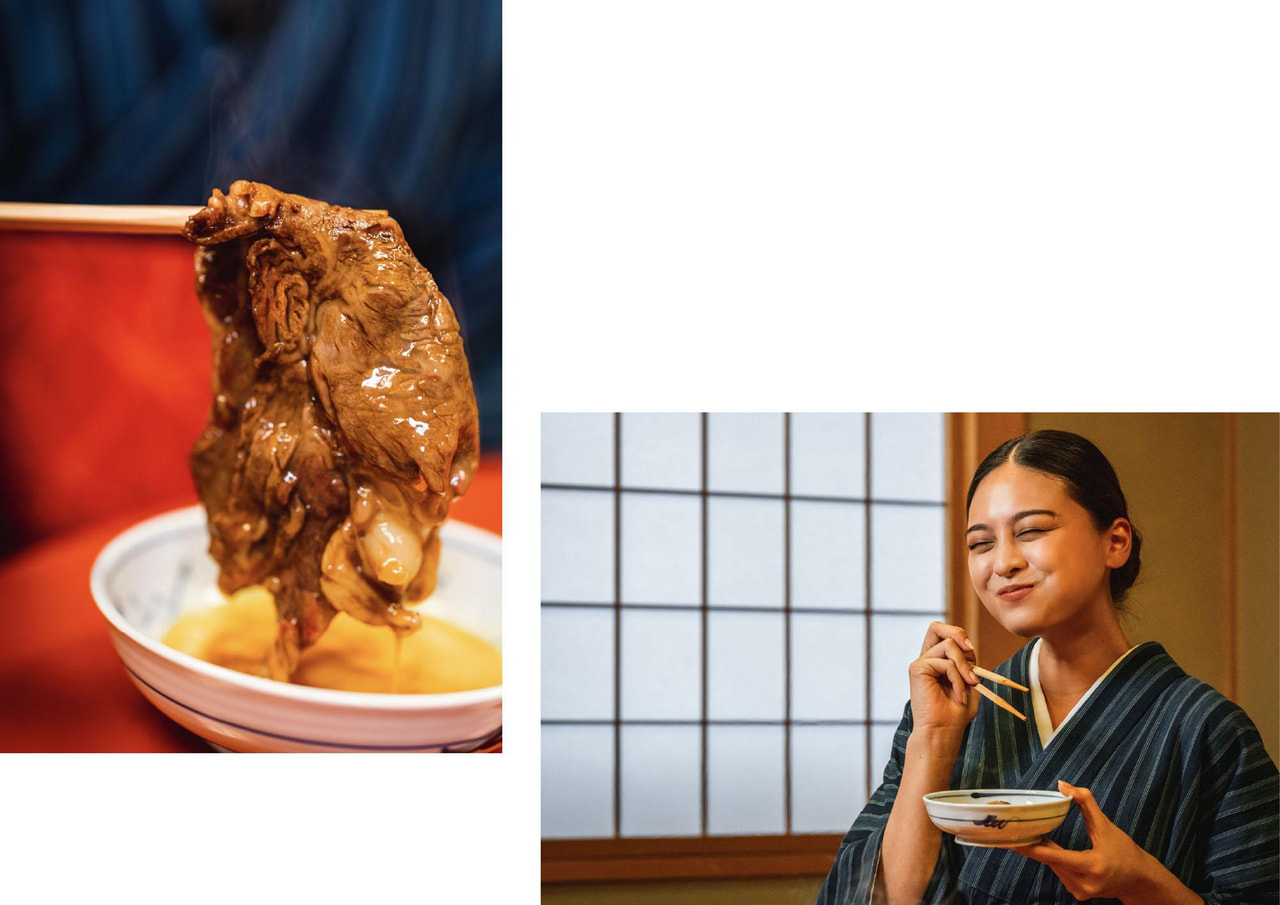 As the fat of the Matsusaka beef melts, a sweet and fragrant "Wagyu fragrance" that starts to spread will whet your appetite.
"It smells amazing!", said Yuumi-san as she dipped the grilled meat into a bowl of beaten egg and then took a bite.
The expression of Yuumi-san says it all, the meat is so tender that it can be cut instantly with a pair of chopsticks.
All the meat served at Wadakin were cattle raised on their own private ranch.
Characterized by the high-quality marbling on the lean meat, you can taste more and more of the umami as you chew, and you will not get sick of the meat even if it is a huge piece.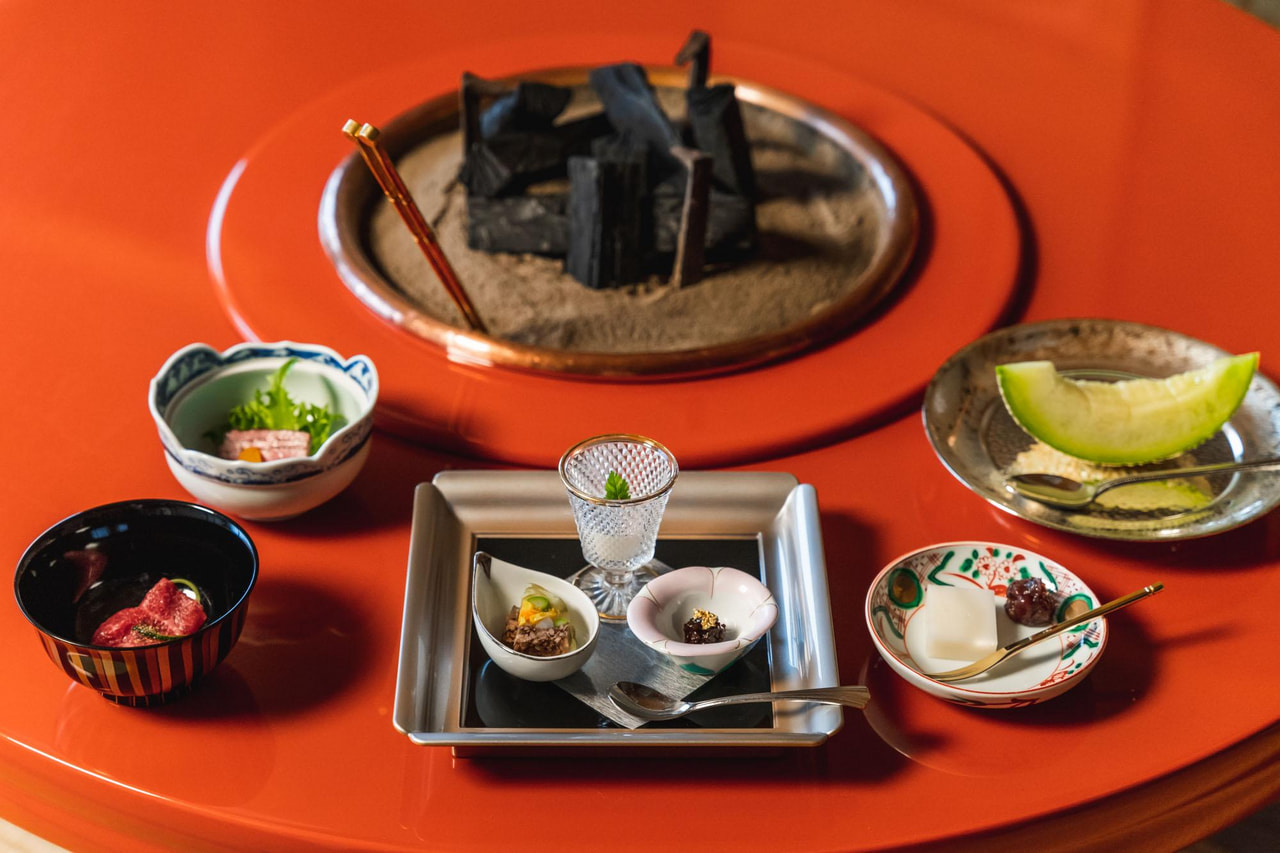 After cooking the meat, vegetables such as green onions, mitsuba, shiitake mushrooms, etc. are cooked in the sukiyaki.
In the course, desserts such as premium mousse, appetizer such as the beautifully colored aspic made from seasonal vegetables, and broiled dishes accompanied with red wine jelly sauce were served.
Sukiyaki Course (Matsu)
18,200JPY
Inclusive of "Wadakin Triple Platter" (Vegetable mousse, sweet-and-spicy Matsusaka beef with Japanese pepper, aspic made from seasonal vegetables), roast beef with original sauce, Matsusaka beef soup, rice, pickled vegetables, and dessert.
Wadakin
Address
1878 Nakamachi, Matsusaka, Mie
Business Hour
・Dining ー 11:30~19:00 last entry (opens from 11:00 on Saturday, Sunday, Public Holiday)
・Over-the-counter sale ー

8:30〜18:00

Close
Fourth Tuesday of the month (subject to change depending on the month), 1/1~1/2
Contact

0598-21-1188

Parking Lots
50 spots
Public Transport Access
~8 mins walk from Kintetsu・JR Matsusaka Station
Car Access
~15 mins from Ise Expressway 'Matsusaka IC'
Official Website (EN)
http://e-wadakin.co.jp/en/
If you travel a little further away from the main city, you can enjoy nature-rich areas with mountains and rivers!
6. Chakura-eki ー The roadside station that is surrounded by great nature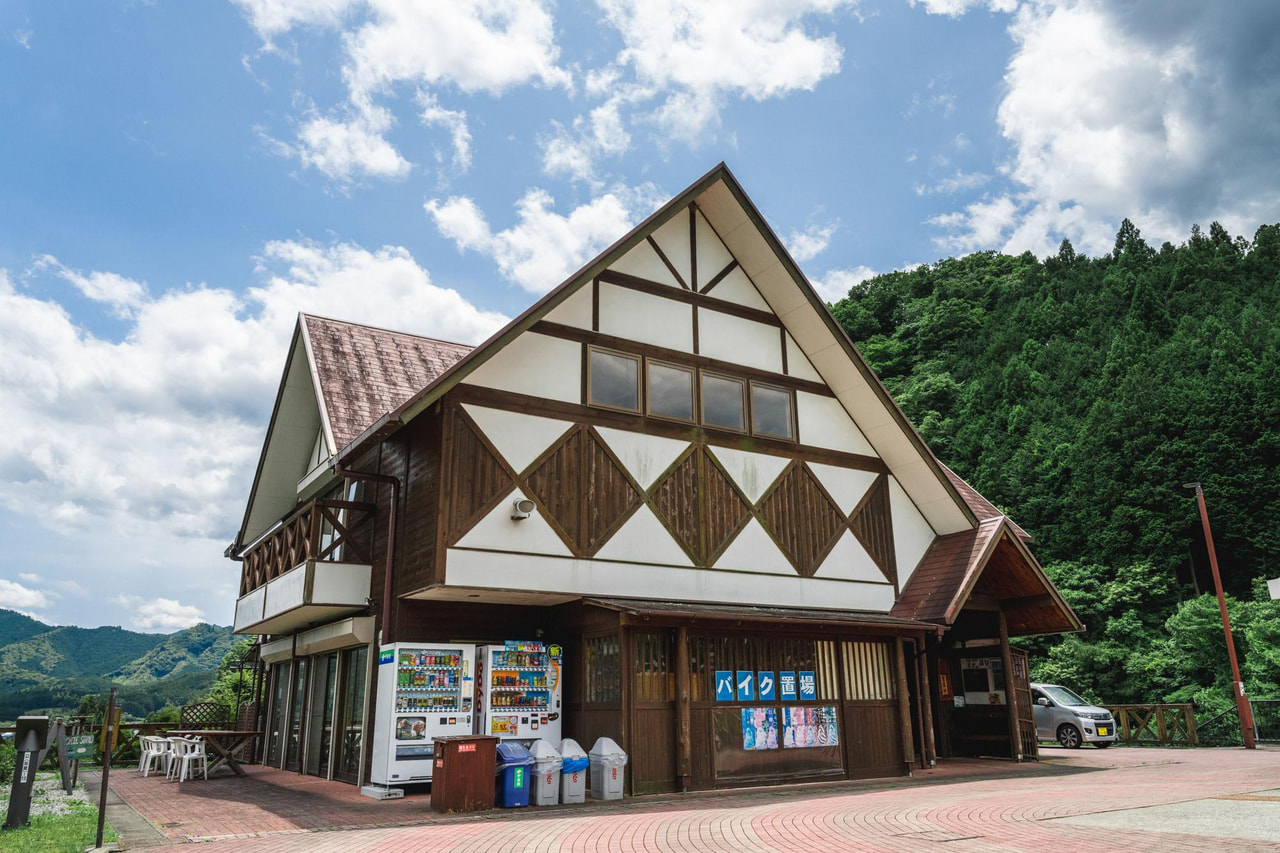 Sandwiched between National Route 166 and the crystal clear Kushida River, Roadside Station Chakura-eki can be accessed within a 30~40 mins drive from the main city. As a beautiful location surrounded by greenery, it is a perfect spot to take a break from driving.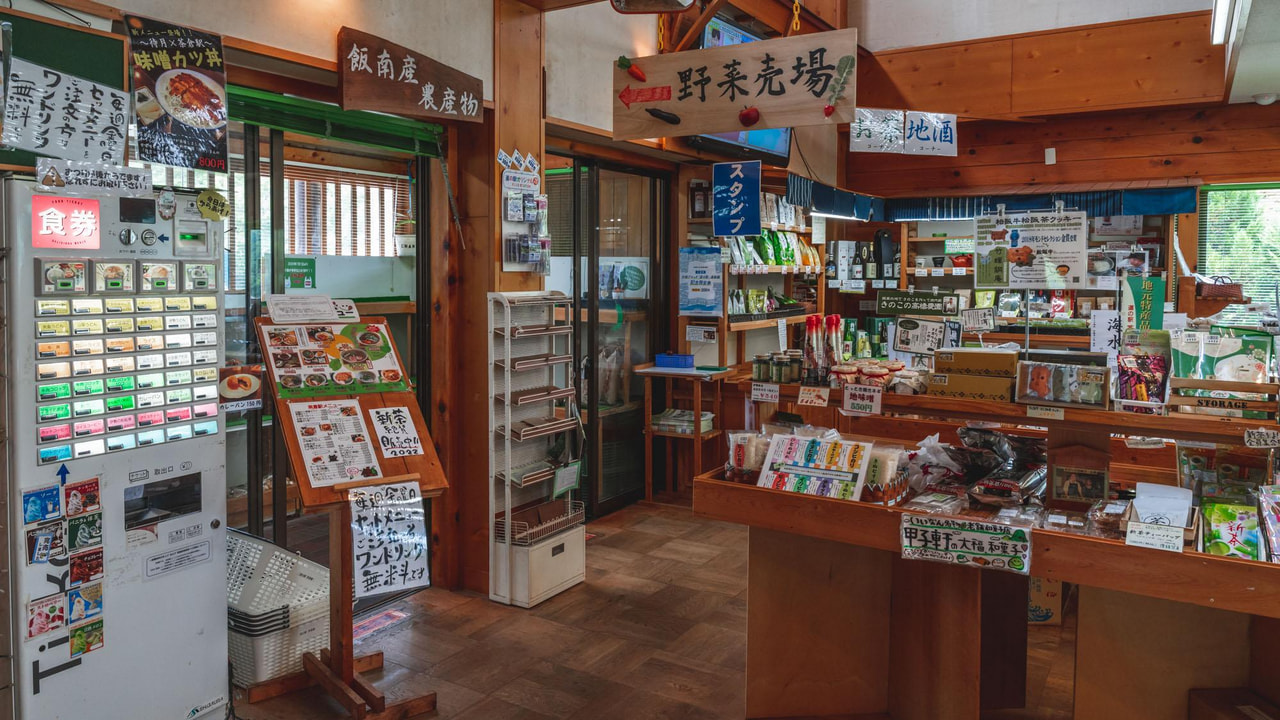 Around the vicinity of Chakura-eki, there are also Iinan and Iitaka areas where special local products, such as vegetables and souvenirs are being sold. On the 2nd floor, there is a cafe that overlooks the Kushida River.
Moreover, right beside Chakura-eki, there is the "Chakura bridge" which is a must-see spot!
You can look down on the Kushida River from the top of the bridge, which stands out against the surrounding greenery.


Roadside Station "Chakura-eki"
Address
452-1 Iinancho Kayumi, Matsusaka, Mie
Contact
0598-32-2555
Official Website

https://chakra-village.jp/

Business Hour
9:00~17:00
(Washroom, parking lots, and public telephone are available 24 hours a day)
Closed
Tuesday (open if it is a Public Holiday), New Year's Holiday
Parking Lots
17 Small-sized lot
2 Large-sized lot
2 Handicap lot
Car Access
・~20 km via National Route 166 from Ise Expressway 'Matsusaka IC' (~30 mins)
・~10 km from "Seiwataki IC" (~20 mins)
7. Canoeing experience at Kahada Valley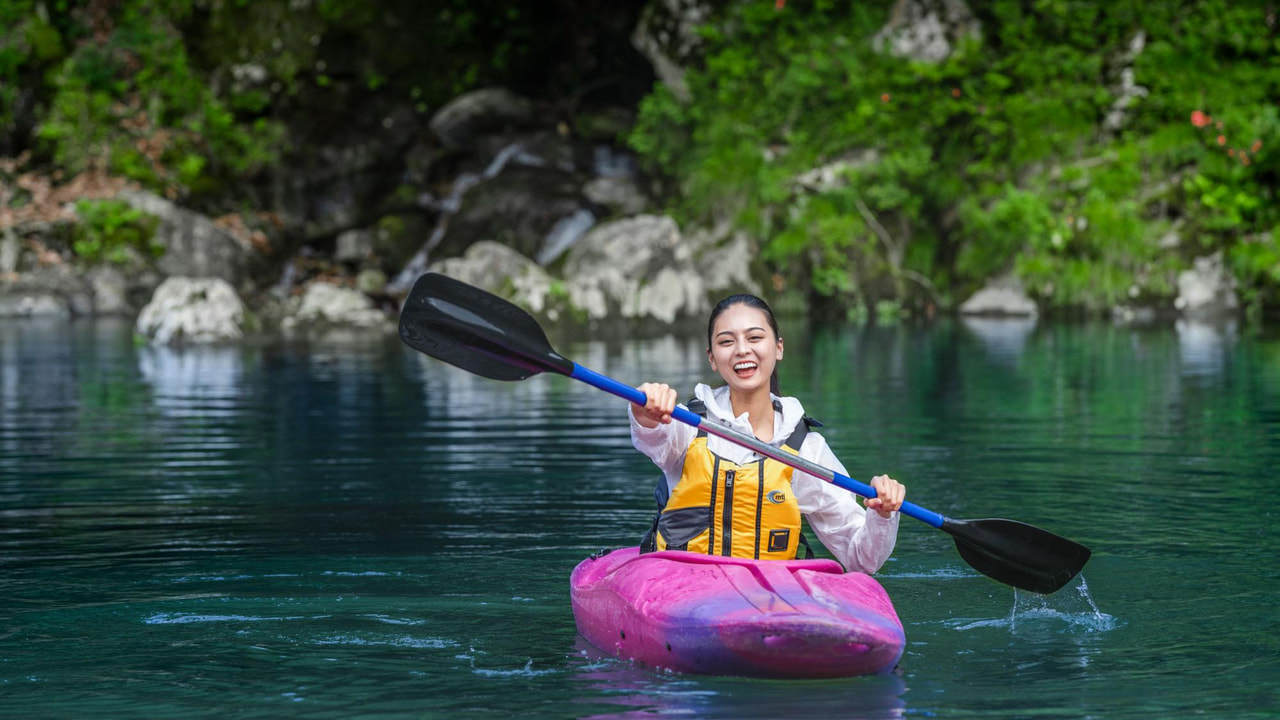 Spreading from Iinancho to Iitakacho is the Kahada Valley, which is rich in nature. Over here, you can enjoy various outdoor activities!
One of the activities is the Kahada Valley canoeing experience, conducted by Specified Non-profit Organization "i sierra", which hosts various activities such as trekking, cycling, and canoeing along the Iinan and Iitaka regions.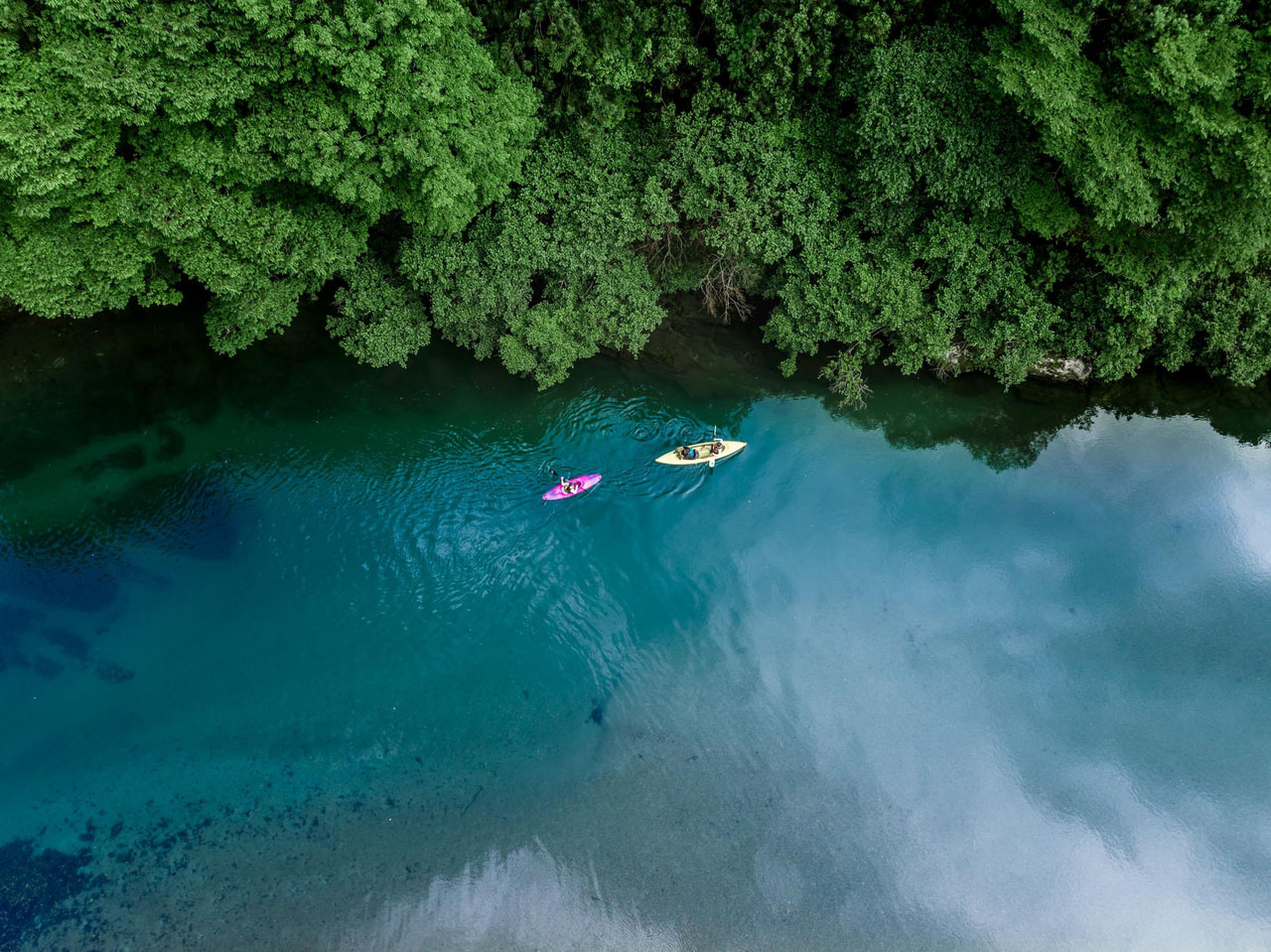 Said to be the best canoeing spot in Mie Prefecture, Kahada Valley has alternating steep and gentle current in which you can enjoy the strength and weakness of the stream. There is also a course with only gentle current which is perfect for beginners!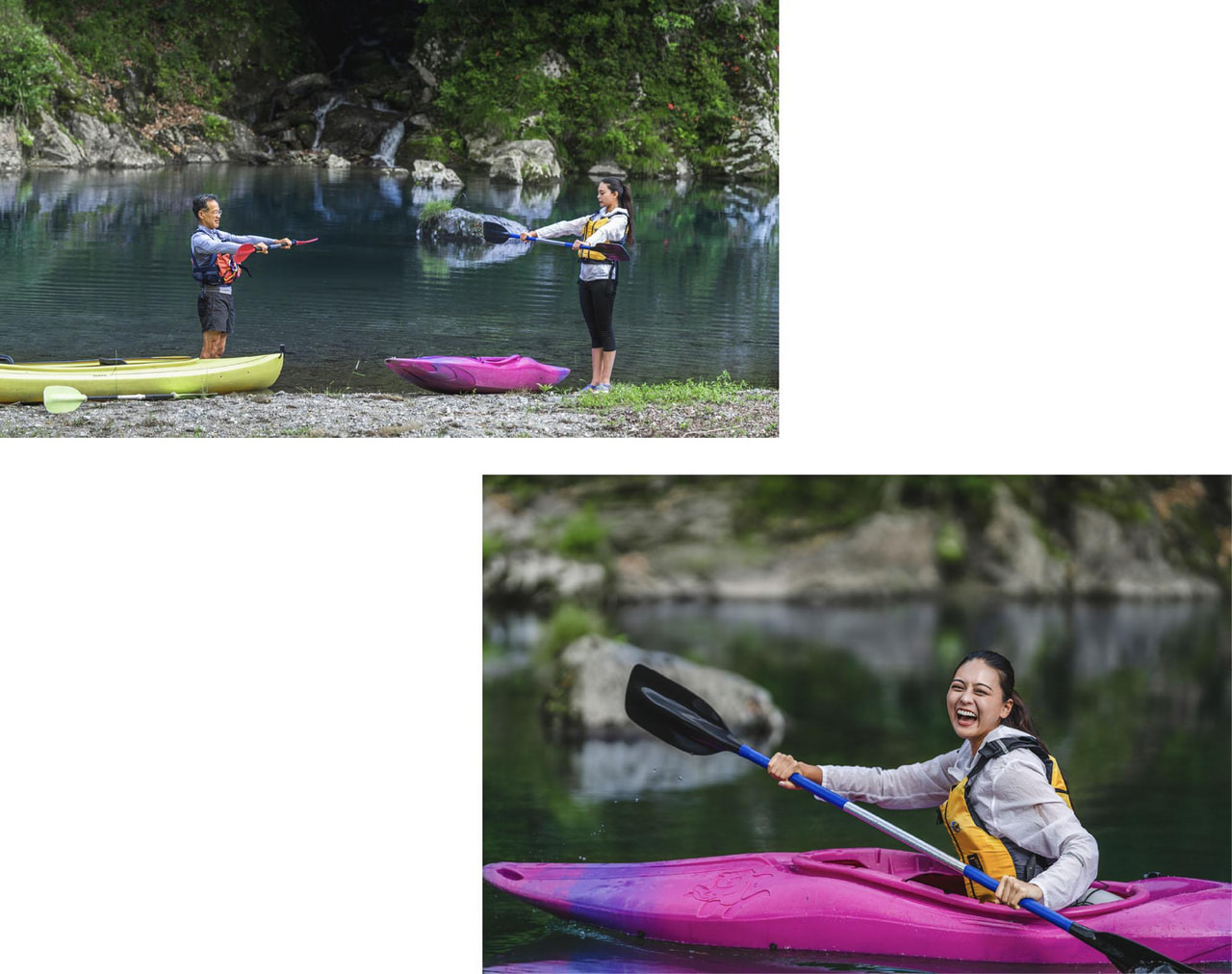 The experience begins right after you've put on a life jacket and listened to the instructions from the instructor!
As you breathe into fresh air, enjoy the scenic view of nature and the surrounding mountains from the surface of the water, and find mini waterfalls and flowers blooming on the shore!


Kahada Valley Canoeing Experience
Fees: Adult (Middle school and above) ー 8,300JPY / Child (Elementary school) ー 6,800JPY / Toddler ー 4,500JPY (No paddle)
※Fees are inclusive of canoe, paddle, life jacket, and insurance

Experience Time: 2 hours
Number of People: 2~8, limited to 1 group
Period: April ~ November
Age Requirement: 3~80 (Toddlers must be accompanied by a gaurdian)
It is possible to ride with your dogs as well (free of charge), rental of life jacket for dogs are available (sizes are limited)


Specified Non-profit Organization "i sierra"
This one-day model course is packed with delicious food, history and culture, nature, and various charms that represent Matsuska City! Please feel free to use this as a guide when you're planning for your trip to Matsusaka♪
※All prices are inclusive of tax
Original Japanese article by: MSLP & Chimaki Printing Company