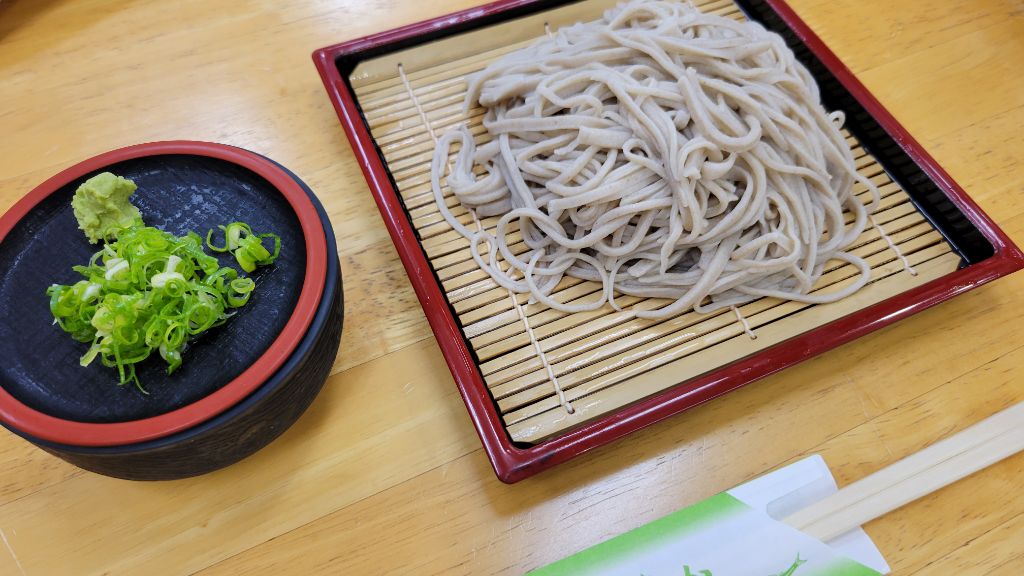 Have you ever wanted to make Japanese noodles from scratch, but you're not sure where to start?

Now's your chance! Iitaka Roadside Station in Matsusaka offers quick and easy workshops on making soba noodles from a chef with over 40 years' experience crafting Japanese food.

While recipes and videos online are helpful, it can be hard to know what to trust—and besides, I find it more fun and easier to learn directly from a pro!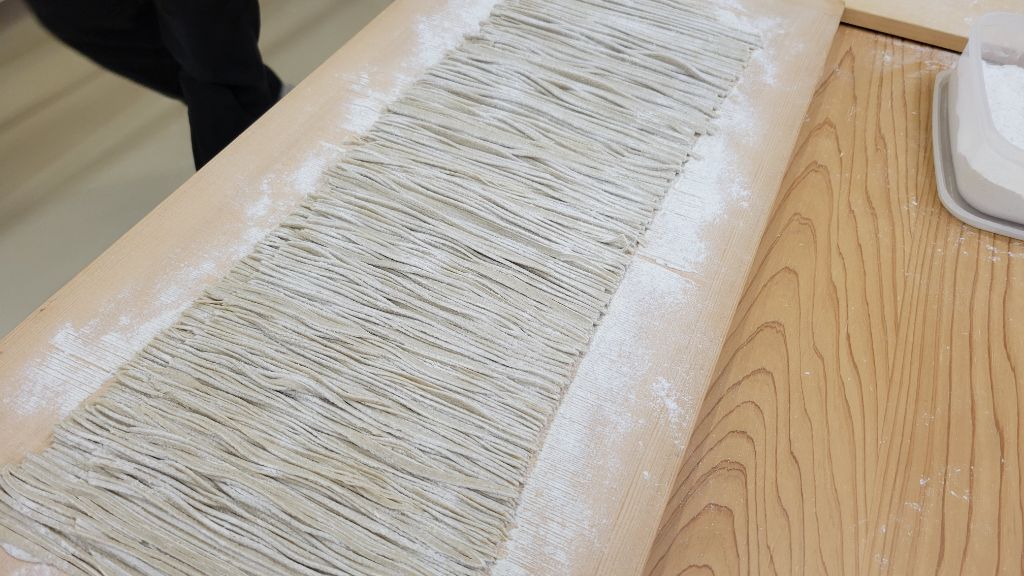 What Are Soba Noodles?
When we think of Japanese noodles, ramen likely comes to mind for many people. But soba (along with udon!) is among the major and delicious noodles of Japan.

Basically, the difference breaks down like this:
Ramen -> Noodles made w/kansui (alkaline water)
Udon -> Wheat Flour Noodles
Soba -> Buckwheat Flour Noodles

Thickness varies on the chef or store, but generally soba and ramen tend to be thinner, while udon are thicker. Broths also vary, and soba, udon, and ramen can all be eaten hot or cold!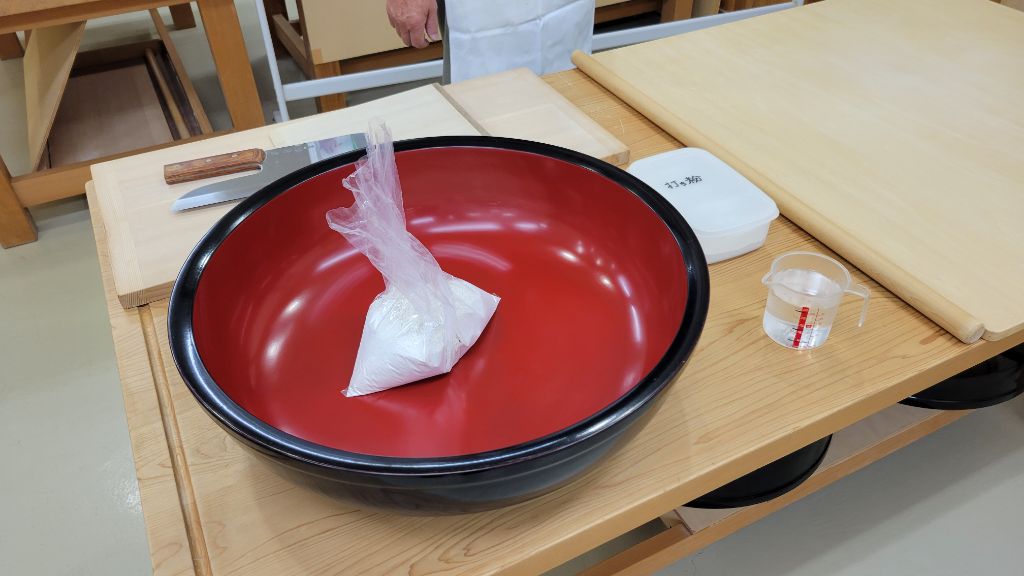 Let's Get Cooking!
I wasn't sure what to expect coming into the workshop, but the chef (who goes by the all-encompassing "Sensei") was ultra-welcoming and friendly. He's taught folks from abroad to make soba before, and has enough English to make it work (Mix! Push! Roll!).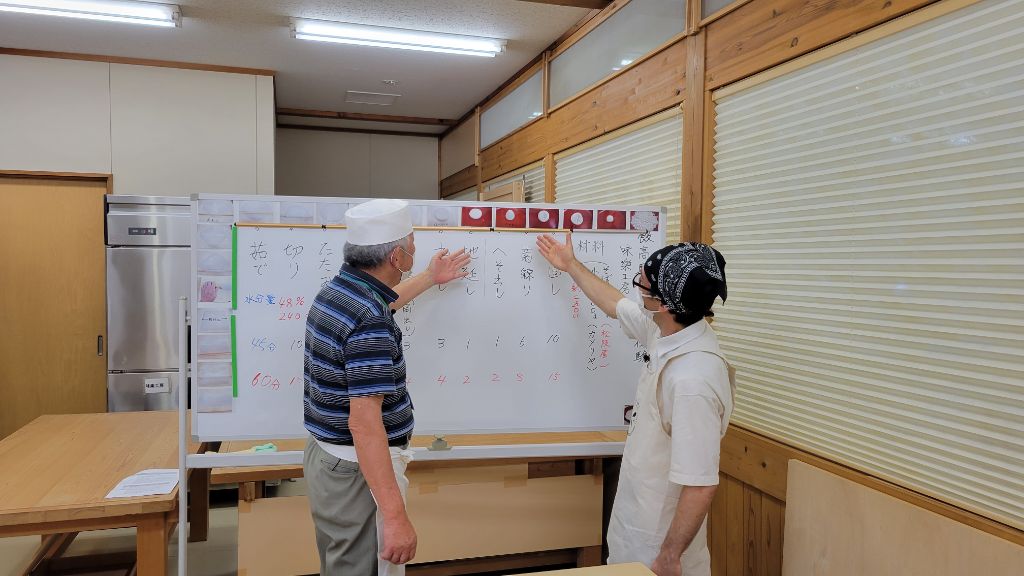 Turns out you make soba with three ingredients:
-Soba Flour (4 parts)
-Wheat Flour (1 part)
-Water (2.5 parts)

The soba flour was born and raised in Matsusaka, so this is as local and natural as it get!

You start by mixing the flour together.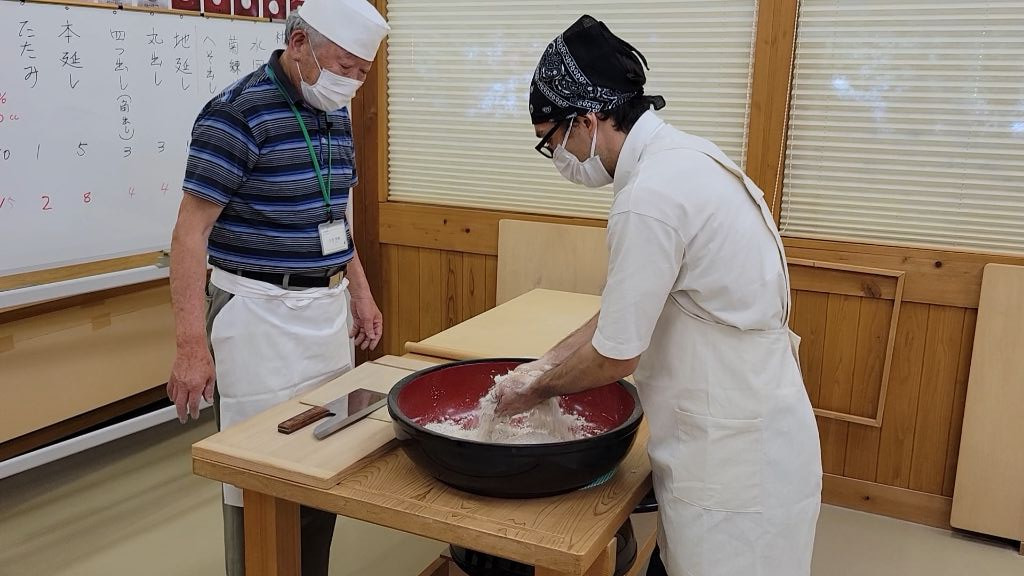 Then add water, bit by bit. At this stage, you get little balls clumping.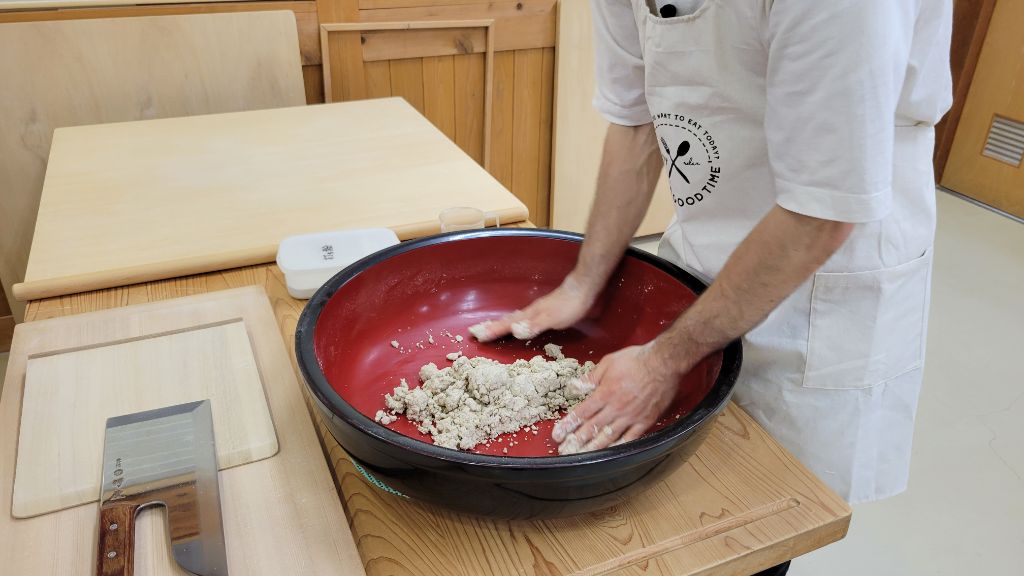 Didn't seem like enough water, but as you keep mixing, everything suddenly seems to come together…and now you have dough!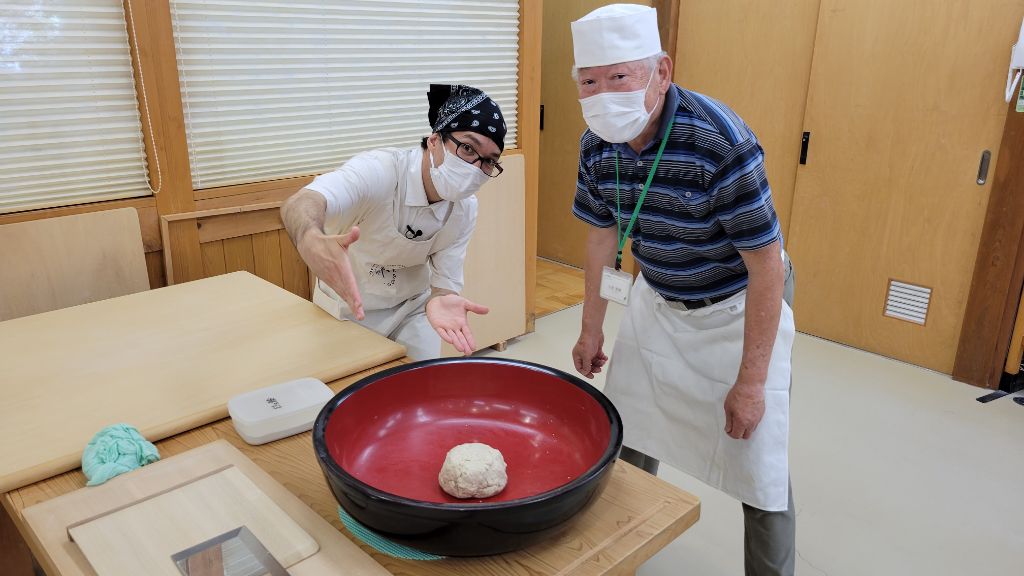 Next is kneading. This felt very much like bread/pasta dough, for those who've made that before.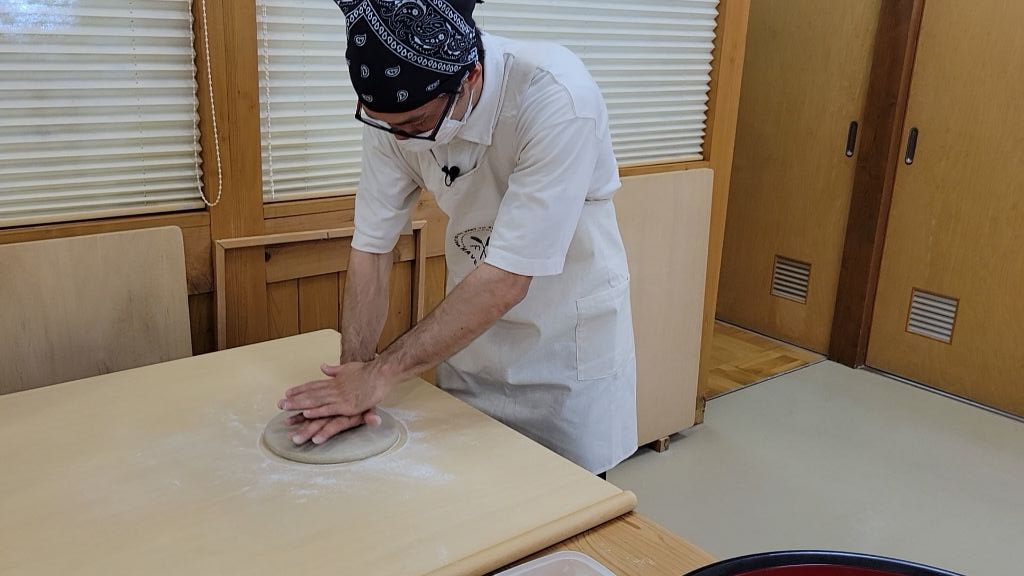 Followed by rolling flat, in preparation for cutting.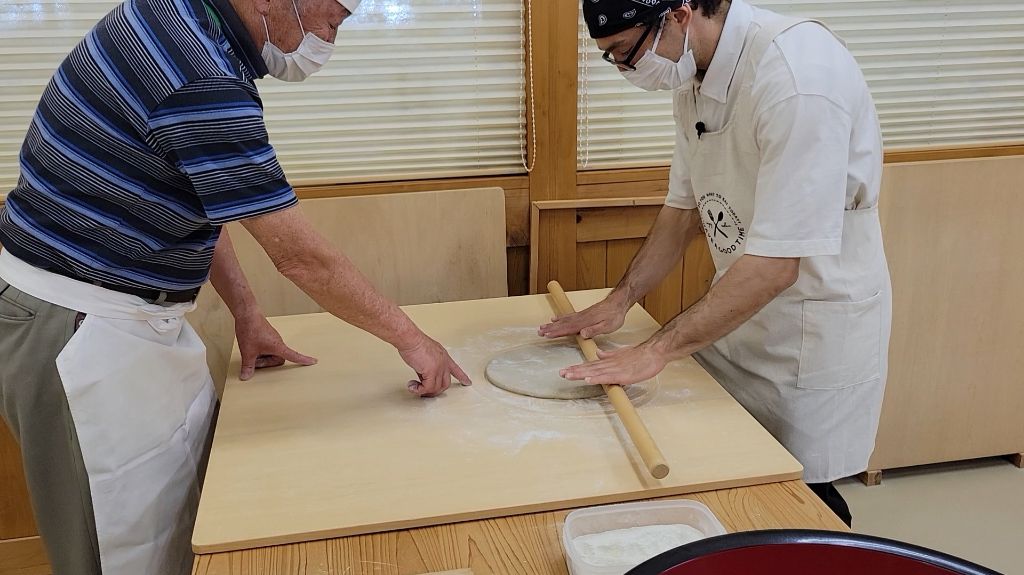 Folding into thirds to make slicing easier.



Chop, chop, chop…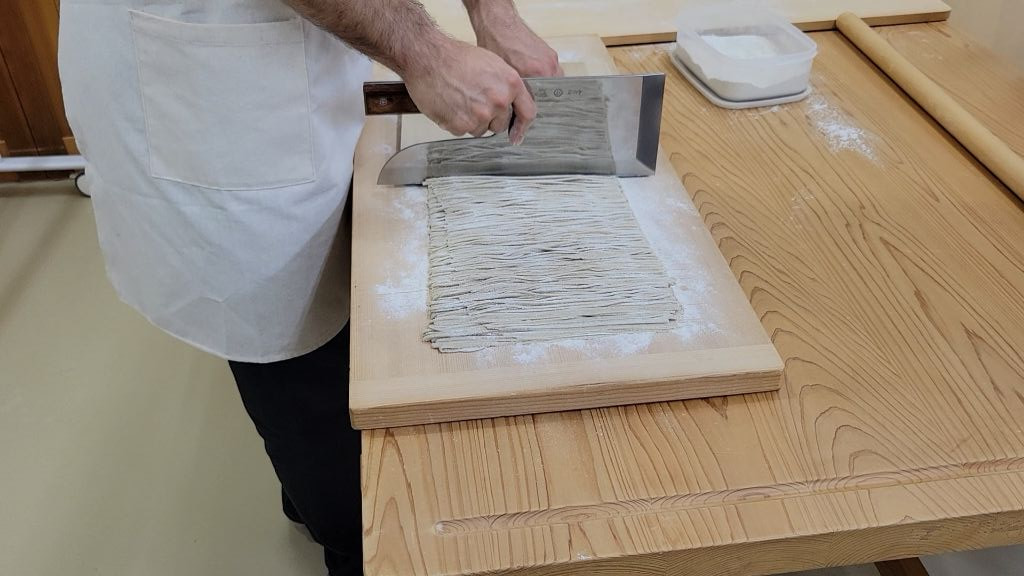 These actually look like soba noodles!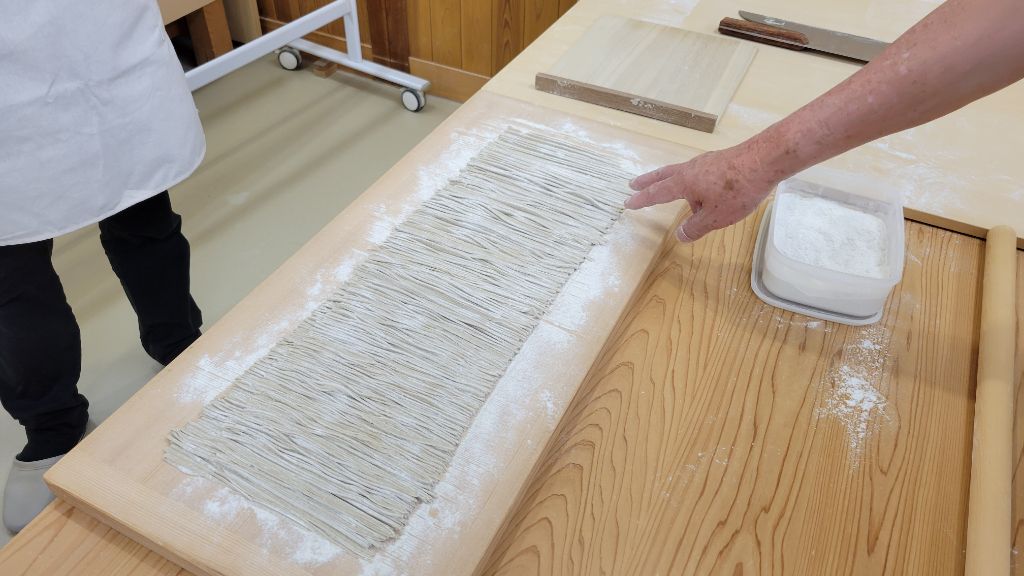 Watching Sensei explain and demonstrate made me think (1) He's very clearly a master and comfortable making food and (2) No matter your age or experience level, he'll make sure your soba is a success.

Sensei told me he's had thousands of people come to make soba, from kids to big groups, and every single person has been successful.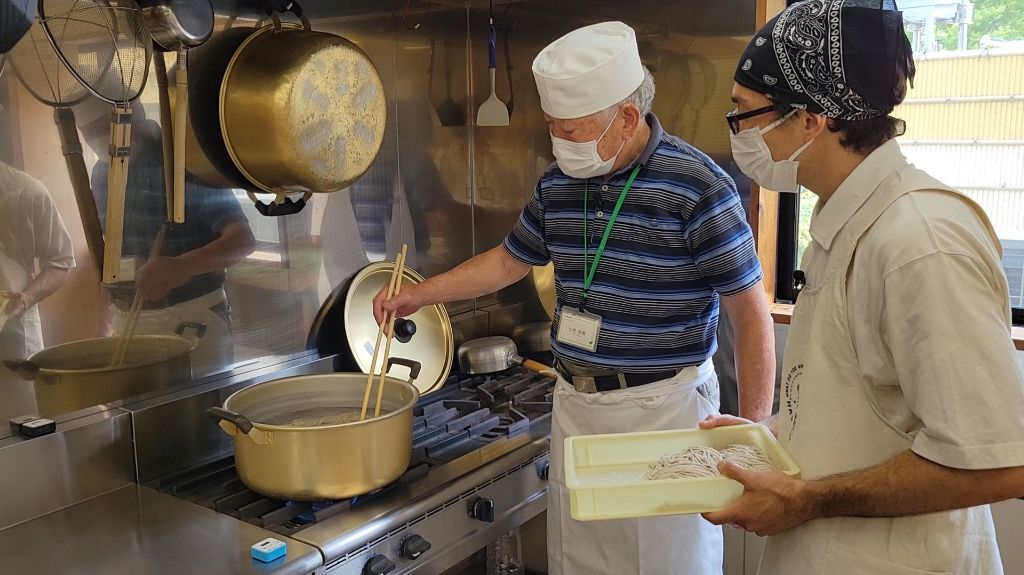 Sensei was the artistic hand behind the final presentation here.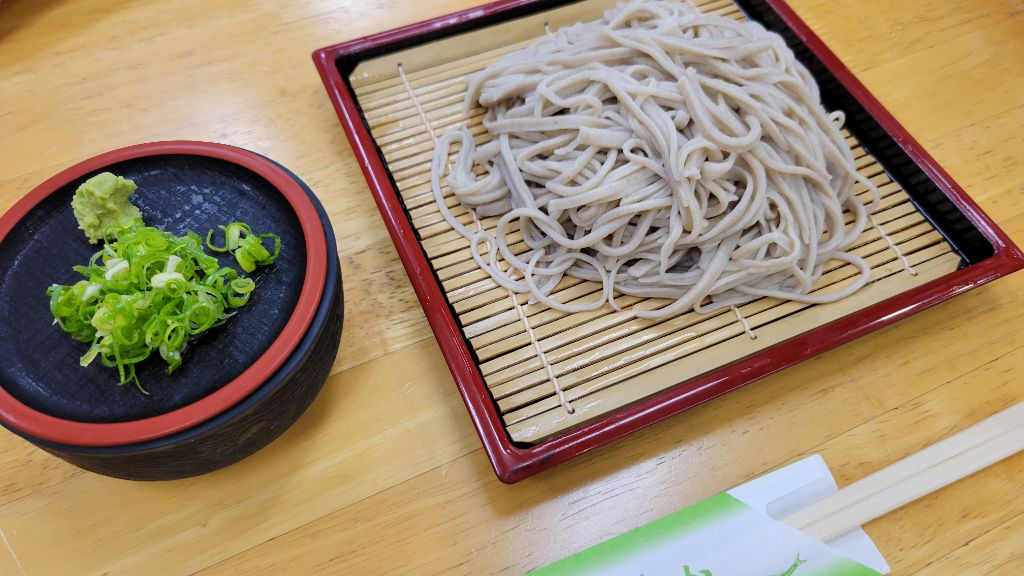 And, of course, the best part is eating!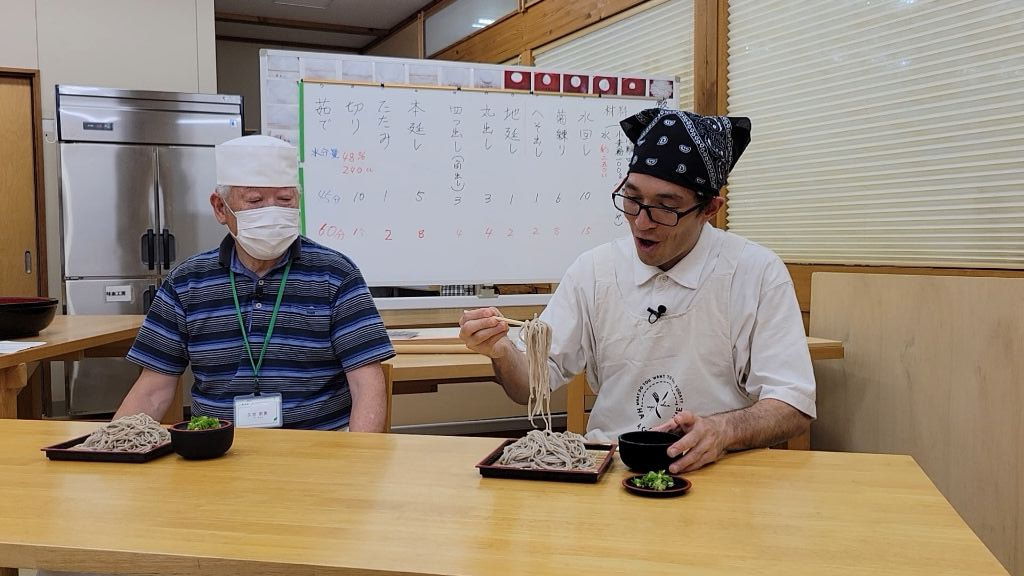 What Else is at Iitaka Roadside Station?

Sure, the soba noodle workshop is awesome, but Iitaka Roadside Station has lots of other great stuff to make it worth the trip.

The station has become known for its onsen hot spring (very unique for a roadside station!), with beautiful views of the surrounding nature.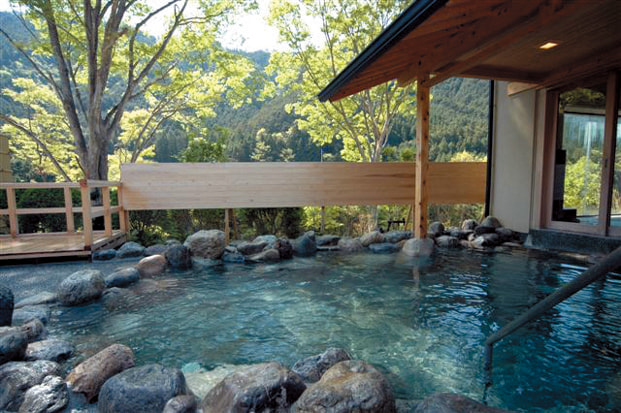 On top of that, there's a restaurant that uses local ingredients, a morning/lunch café with light meals, and a store with local specialty goods and produce.

For those looking for a half-day or day trip into the beautiful Japanese countryside with some fun activities, come check out Iitaka Roadside Station!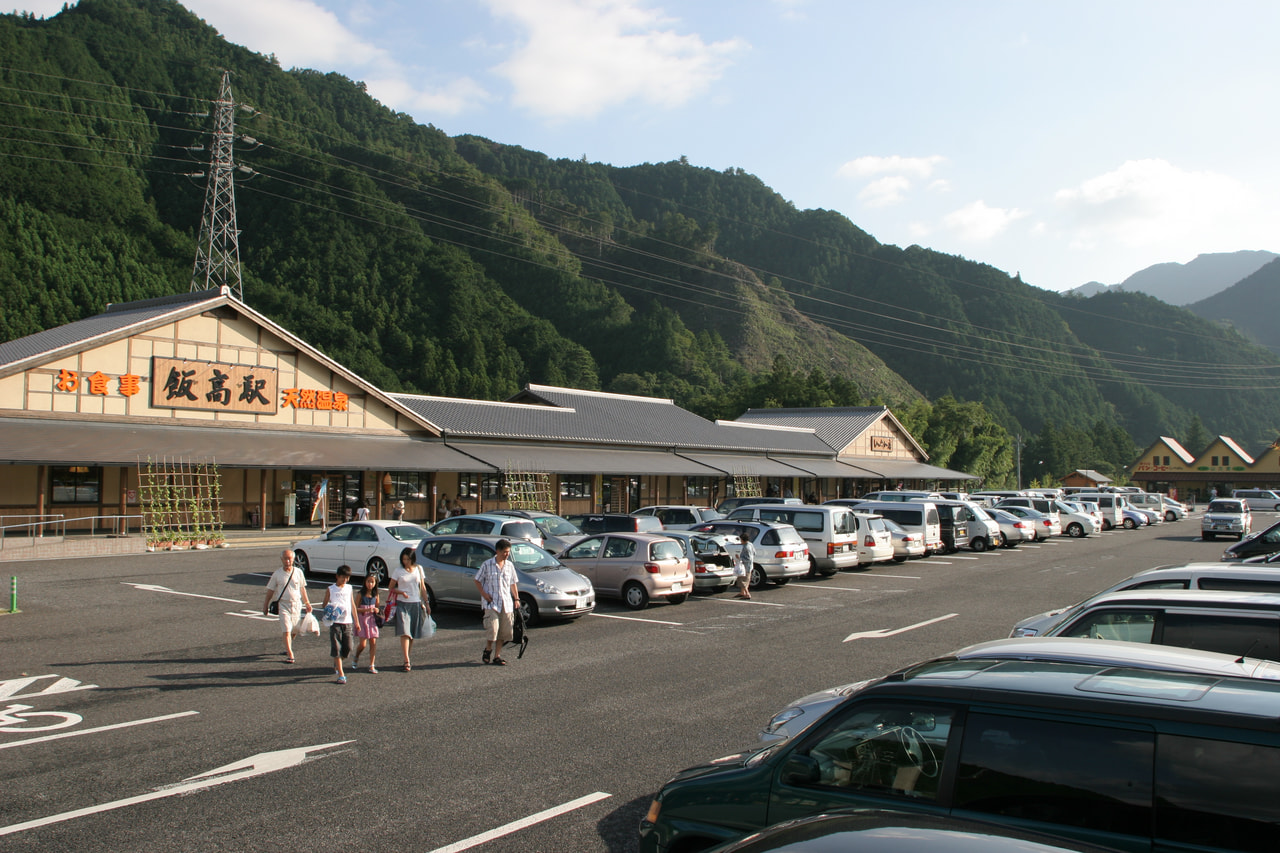 Visitor Information:
Iitaka Roadside Station

Address: 177 Iitakacho Miyamae, Matsusaka, Mie 515-1502
Phone: 0598-46-1111
Website (Japanese): www.iitakaeki.com
Closed on Wednesdays


Soba Workshop

Hours: 10:00 – 15:00
Reservations: Recommended. Call the Roadside Station front desk.
Time: About 2 hours (1 hour to make the noodles, 1 hour to cook and eat)
Number of People: 1 and up. Max 9 for walk-ins. Call for larger groups.

Price is by batch of dough and number of people. Max 3 people/1 batch.

Per Batch of Dough:
1 person/2,200円
2 people/3,300円
3 people/4,400円