Did you know that green tea, oolong tea, black tea, and pu-erh tea all came from the same tea leaves?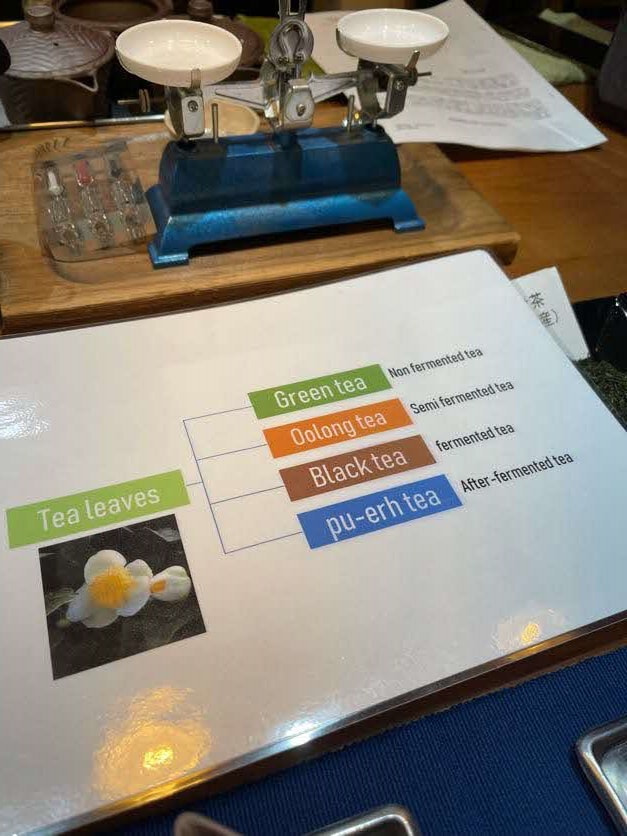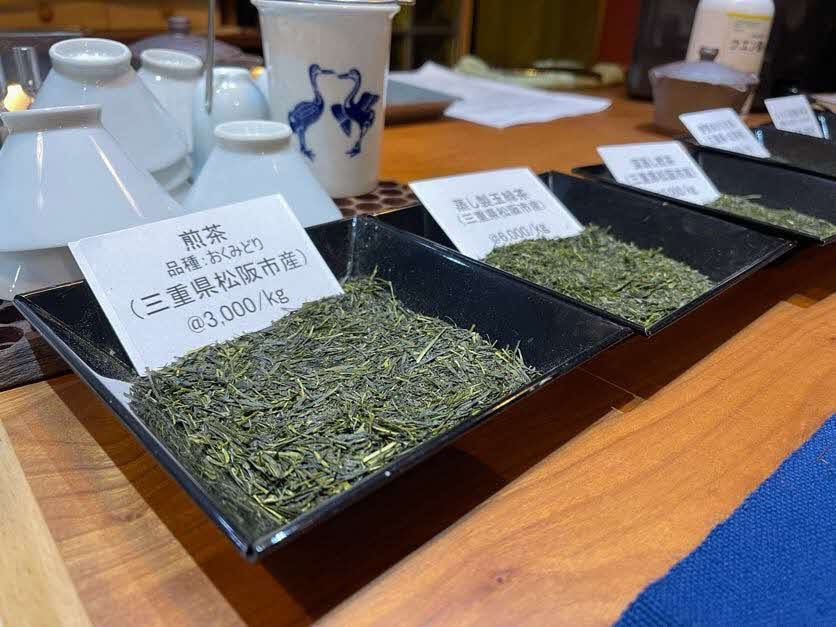 I have always loved drinking tea, but never quite understood the difference between tea leaves from different production areas – tea leaves from Mie prefecture are Ise/Matsusaka tea leaves, but within them, there are different variations. This time, I have the opportunity to expand my knowledge on tea from Tsukamoto-san at Chaju Green Tea Store, by attending the tea tasting and blending experience. They offer other short courses such as hand-kneading green tea experience and hojicha making experience as well.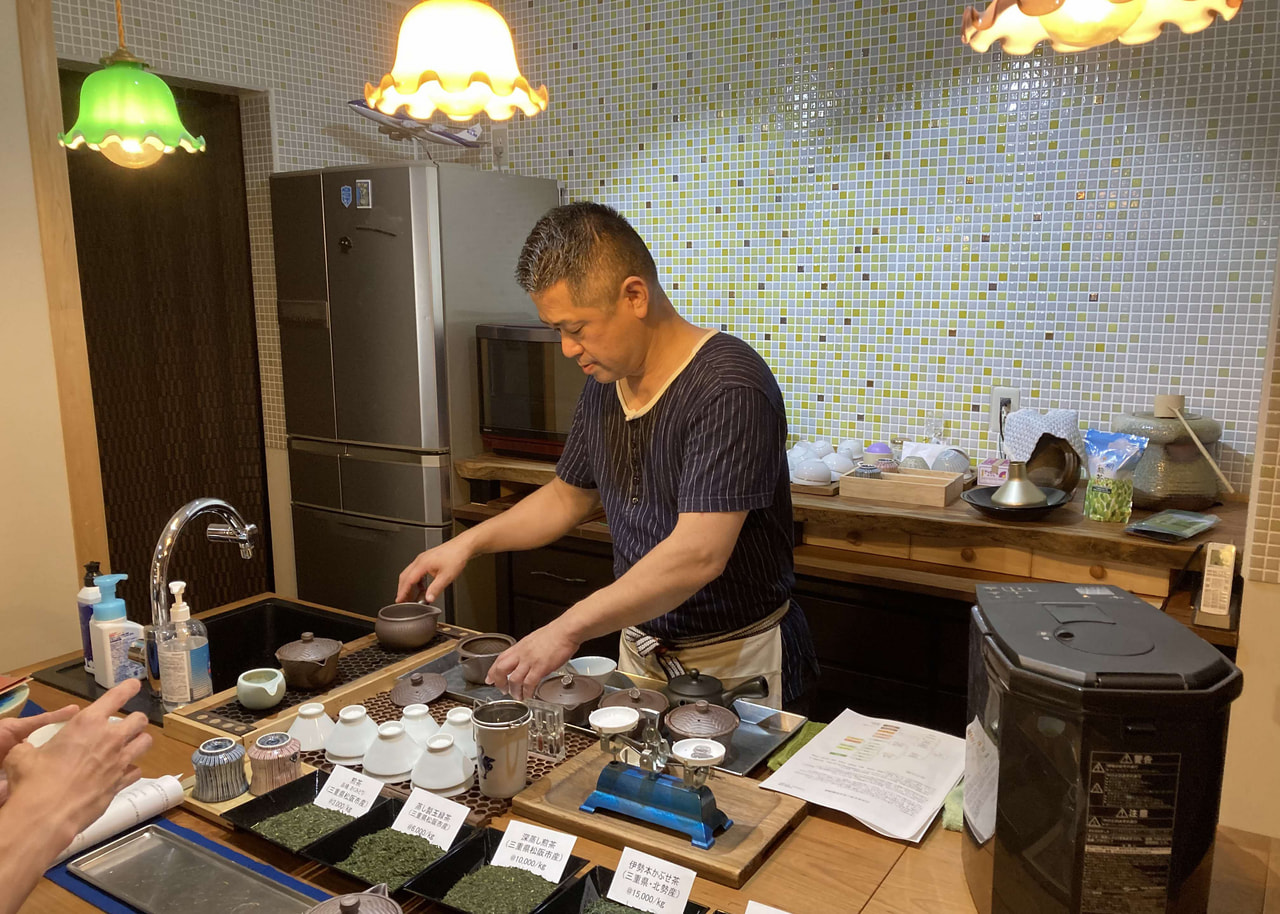 History of tea:
According to Chinese mythology, tea leaves were first discovered 5000 years ago by the 'Shin-no' (神農). The Shin-no researched and tested herbs on themselves in order to discover medicine and relay the information to the masses. It was said that the Shin-no chewed on tea leaves in order to remove toxins from the poisonous plants that they consumed.

During the Nara period (710 - 794), teas were a premium commodity only enjoyed by nobles and monks in Japan. Benefits of tea were researched by monks for centuries. As time passed and production grew, green tea became more accessible to the general population.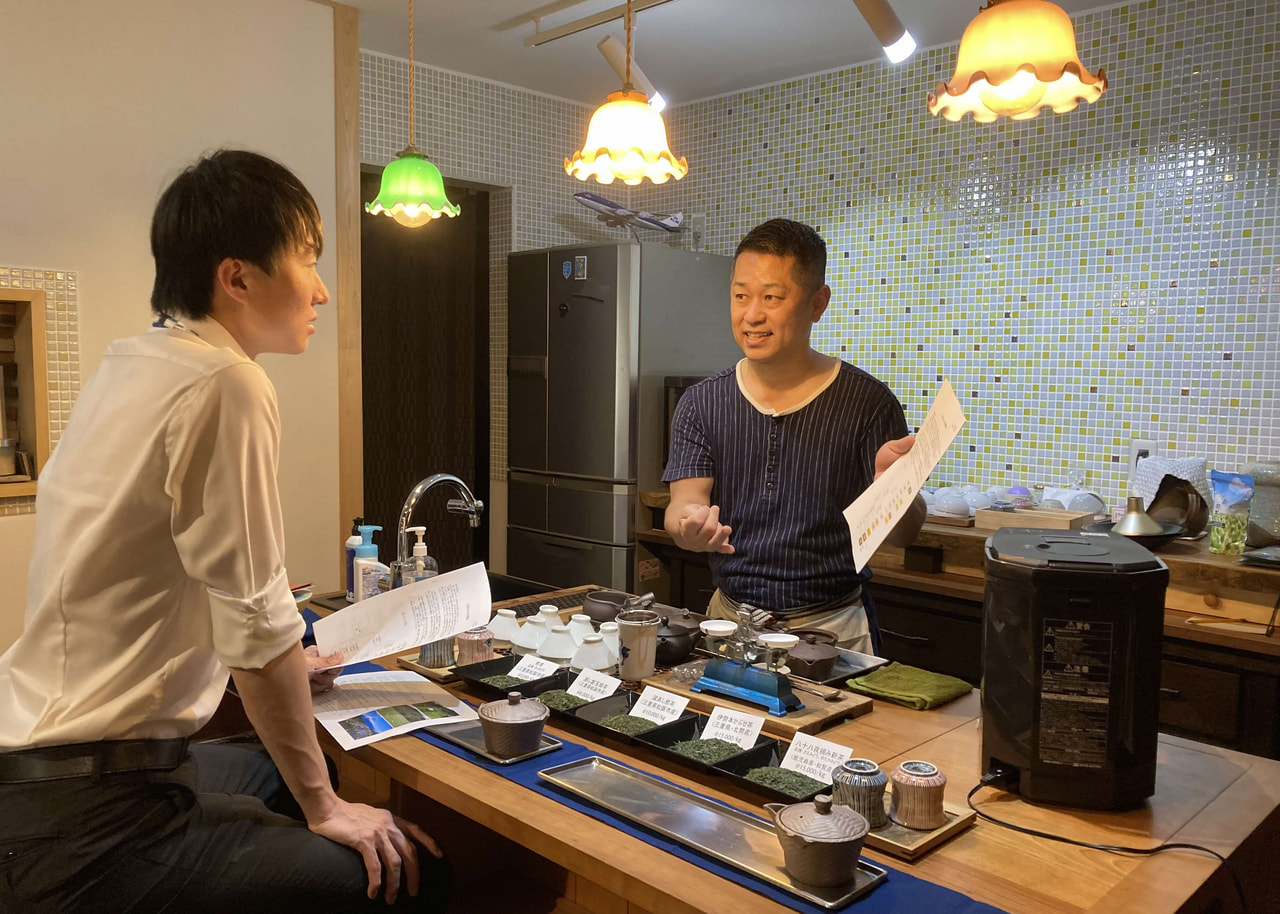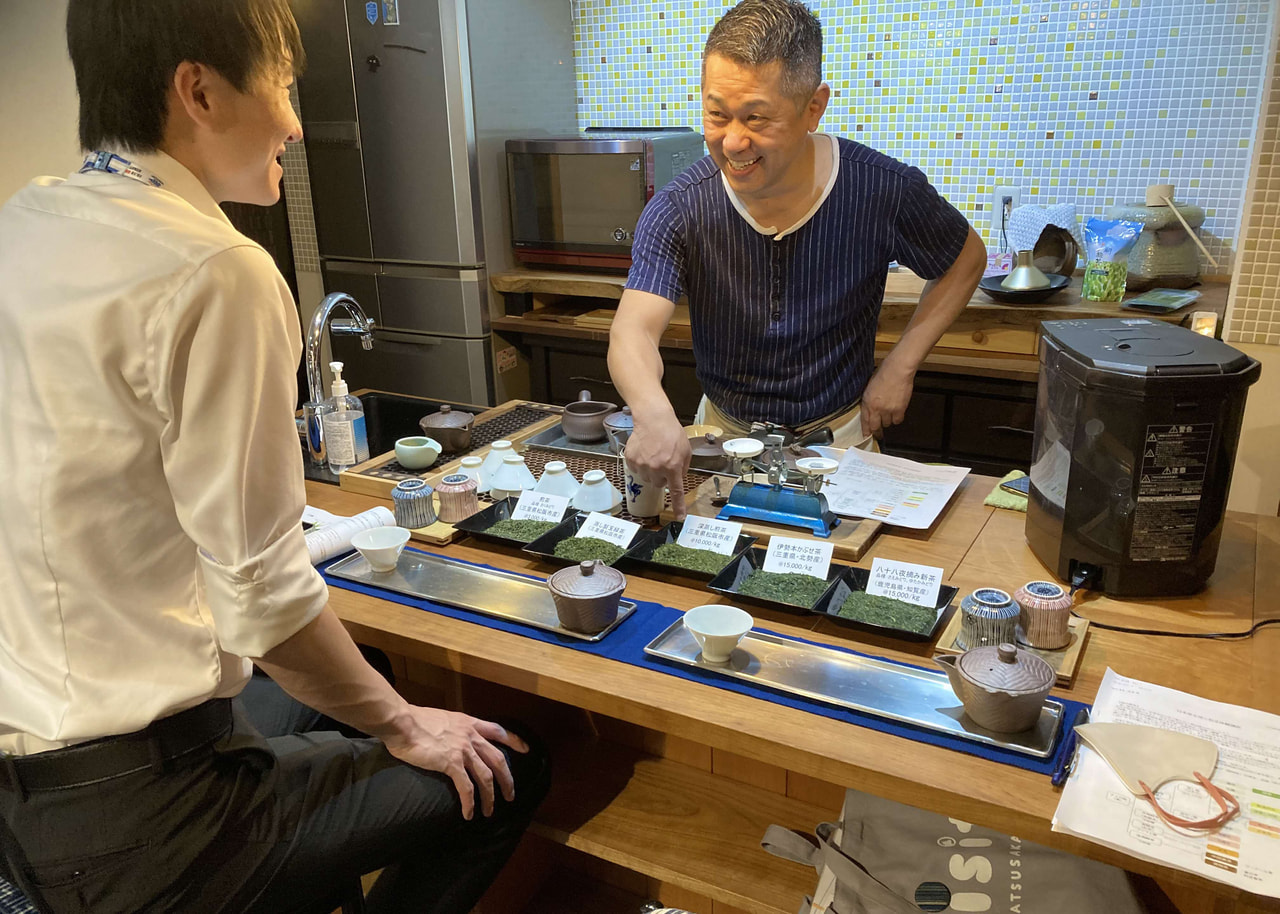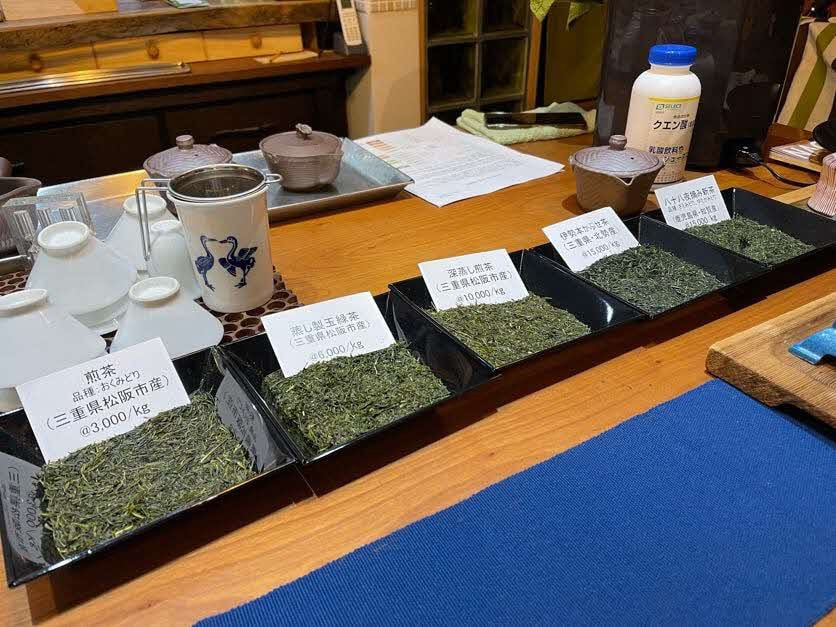 What affects the taste and characteristics of tea?
The production environment, type, and cultivation method affect the taste and characteristics of tea. Generally, younger tea leaves have stronger and sweeter tastes. As tea leaves grow while absorbing sunlight, the caffeine and astringency level will increase, which makes it more bitter in taste.
Kabusecha
From the northern part of Mie prefecture

Sunlight absorbed are being controlled
Low to almost no caffeine
Low level of vitamin C, anti-virus, and anti-bacterial substances due to low level of astringency
Sweet and powerful in taste
Generally consumed for the taste and relaxation
Fukamushi Sencha (Deep-steamed green tea)
From the more mountainous southern part of Mie prefecture
Uncontrolled intake of sunlight
High level of caffeine
High level of vitamin C, anti-virus and anti-bacterial substances due to a higher level of astringency
Good balance between the bitterness and sweetness of the tea
Great for health and tastes great as well
How does the temperature of water affect the tea?
If you'd like to reduce the level of caffeine in your tea, it is recommended to make it cold as the astringency and caffeine level of the tea rises with the temperature of the water. Therefore, it'll help you sleep better by making cold tea instead of hot tea before bed!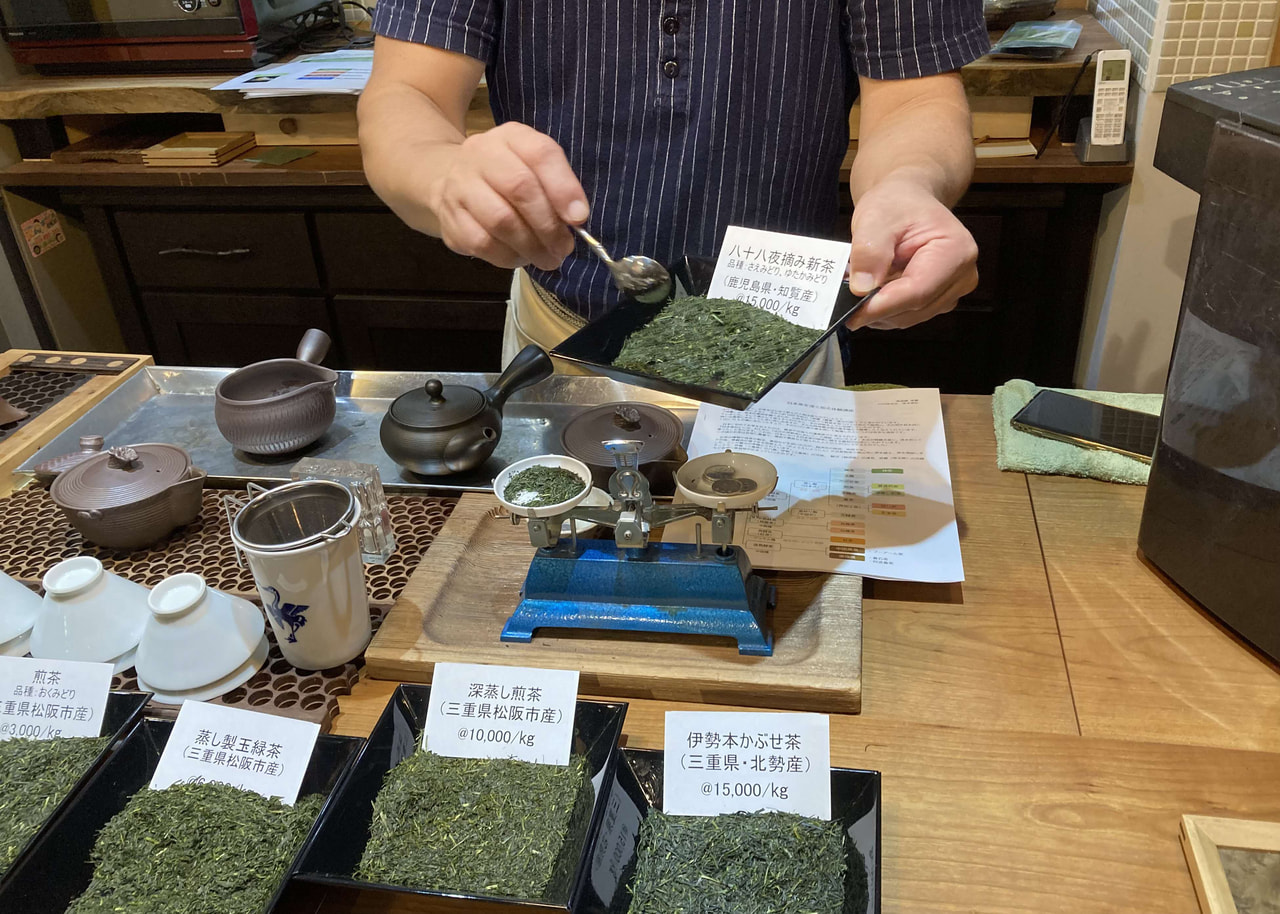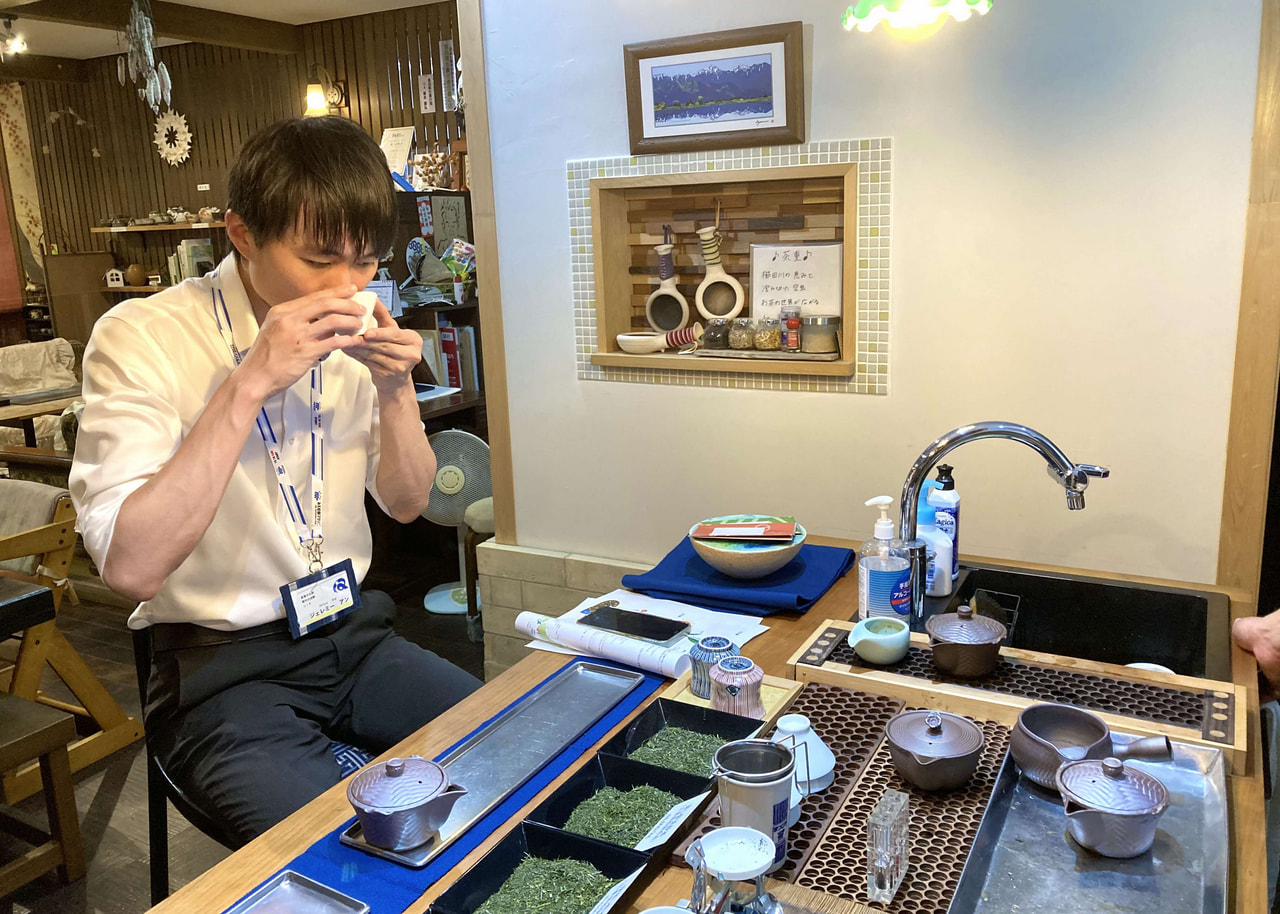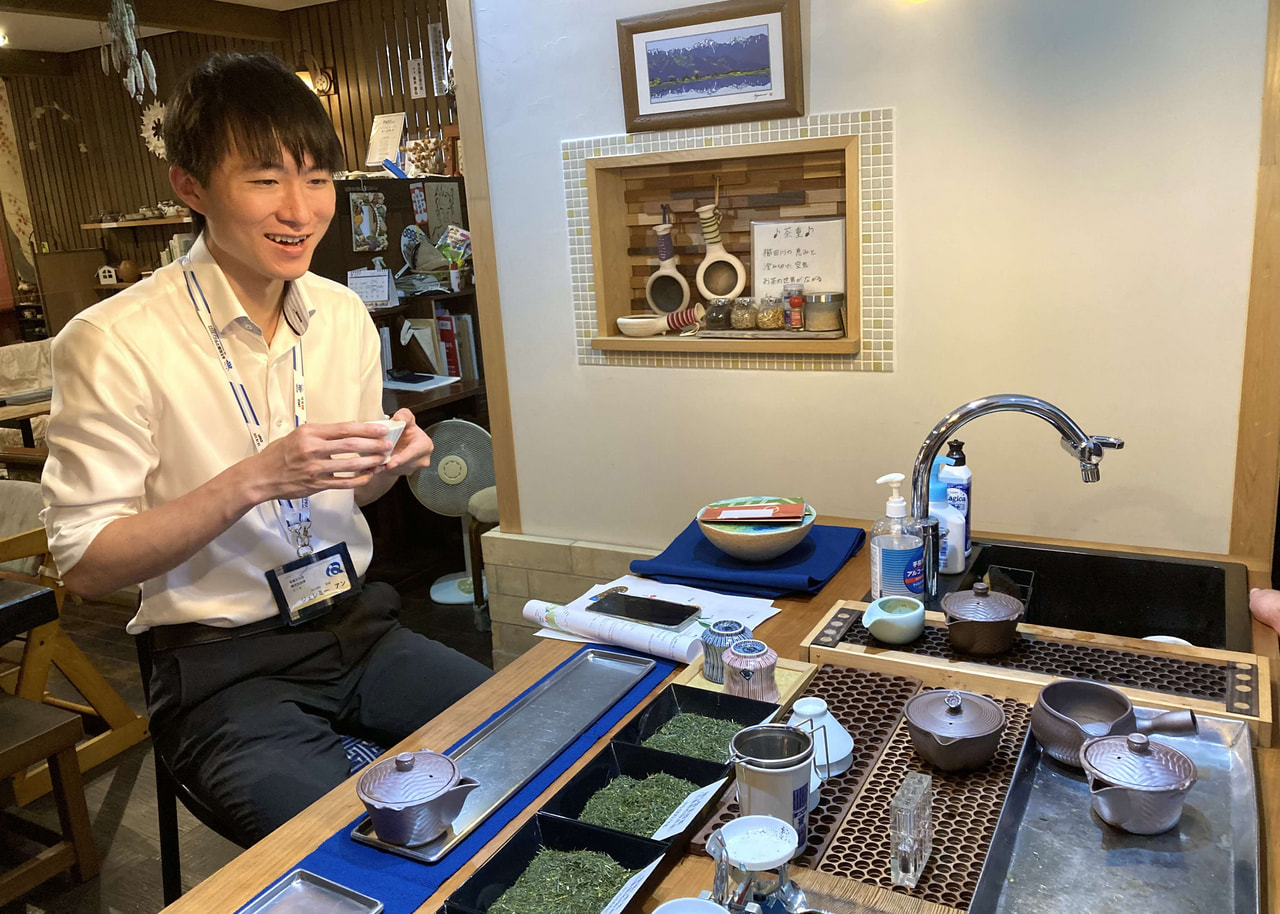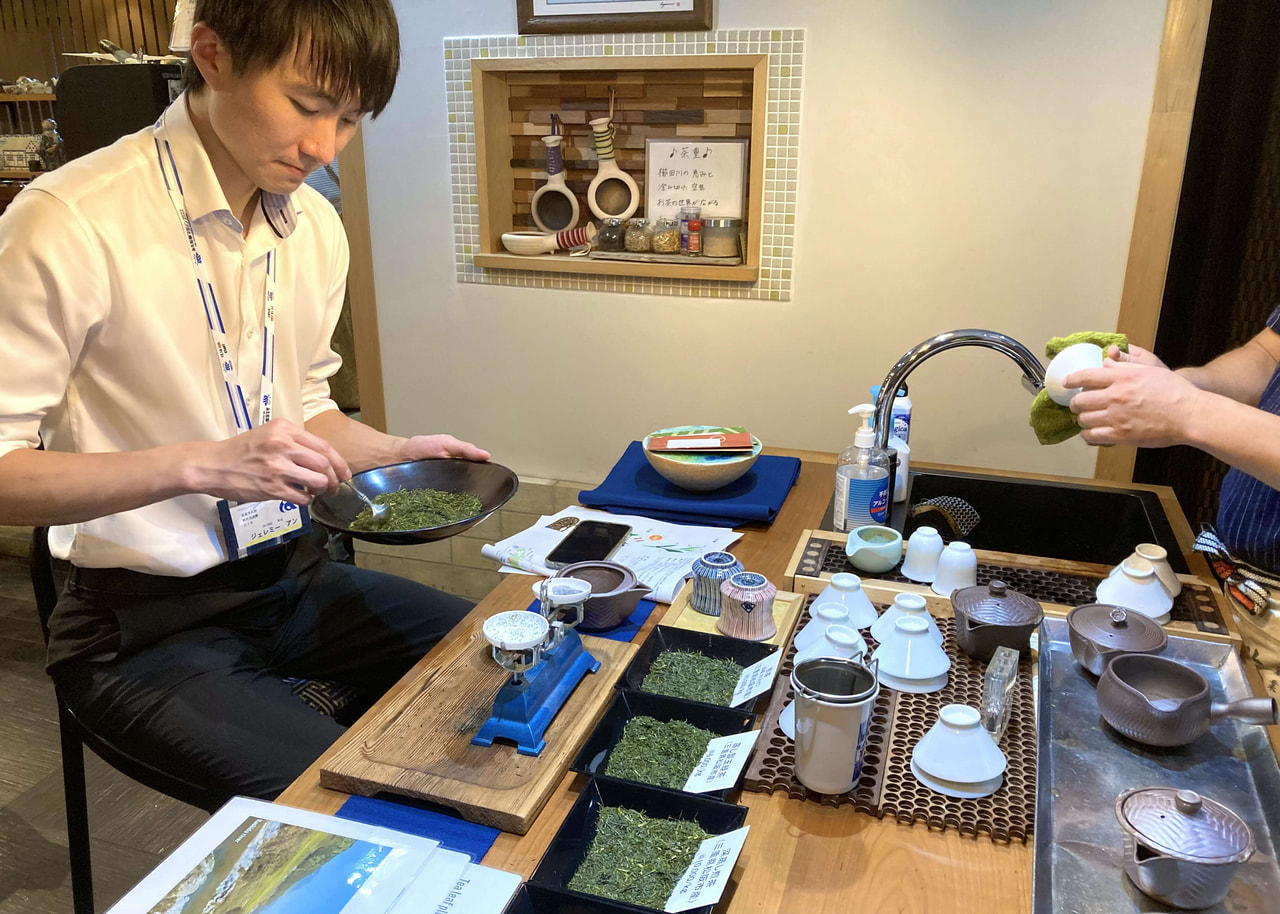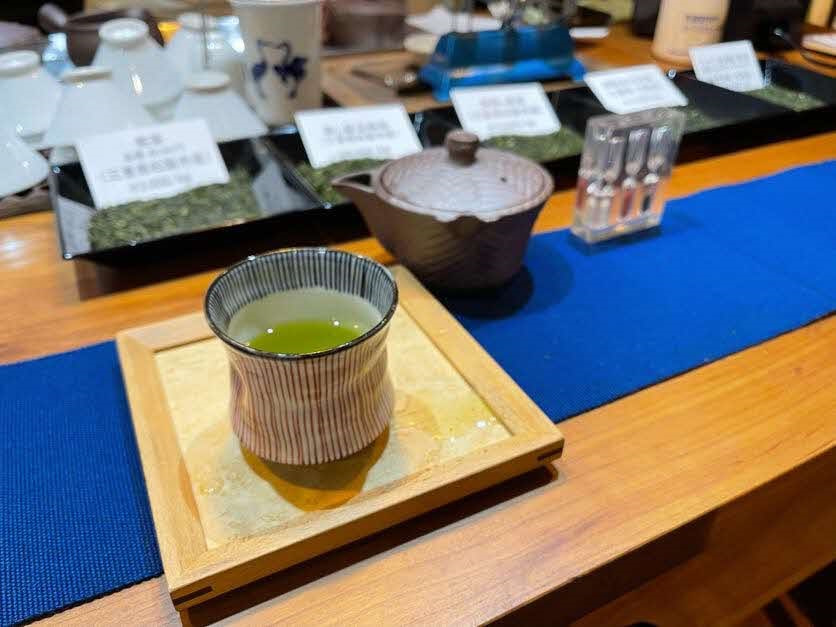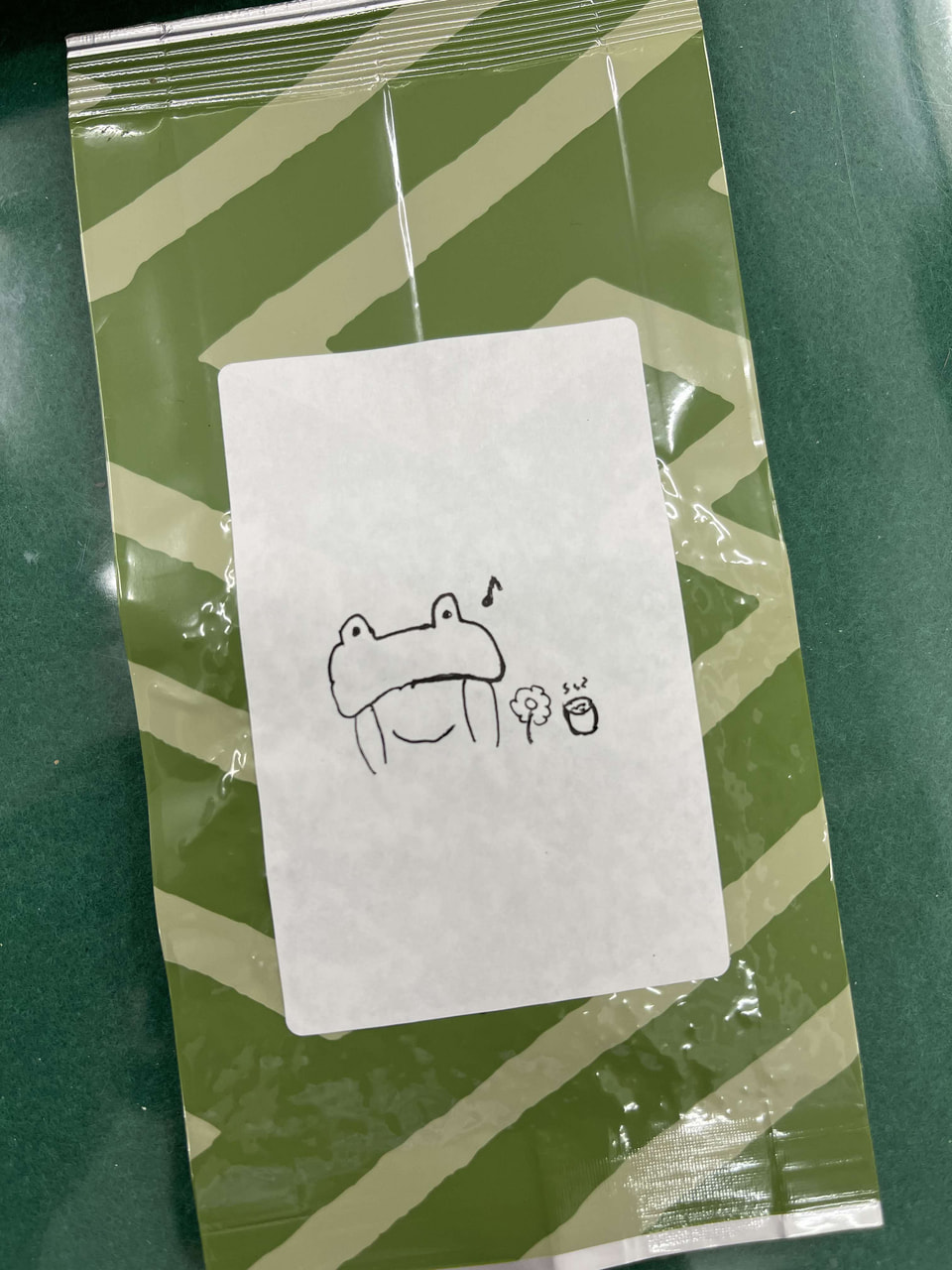 Conclusion
I would highly recommend signing up for one of these experiences offered by Chaju Green Tea Store especially if you're a tea lover! Even if you're not keen on learning about tea leaves, there are other more hands-on options such as the hand-kneading green tea experience or hojicha making experience! Chaju Green Tea Shop also sells teaware, tableware, and tea leaves if you are only looking to shop for souvenirs.
Workshops offered by Chaju Green Tea Shop (available in English and Japanese language).
Tea tasting and blending experience – 1000JPY, 1.5 hours
Hand-kneading green tea experience – 800JPY, 1.5 hours
Hojicha making experience – 500JPY, 1 hour
For reservations and enquiries
Visitor Information
Address: 819 Shinmachi, Matsusaka, Mie 515-0075
Website (Japanese): https://www.cha-ju.com
Tel: 0598-21-0701
Monday – Saturday: 10:00 – 19:00
Public Holiday: 10:00 – 18:00