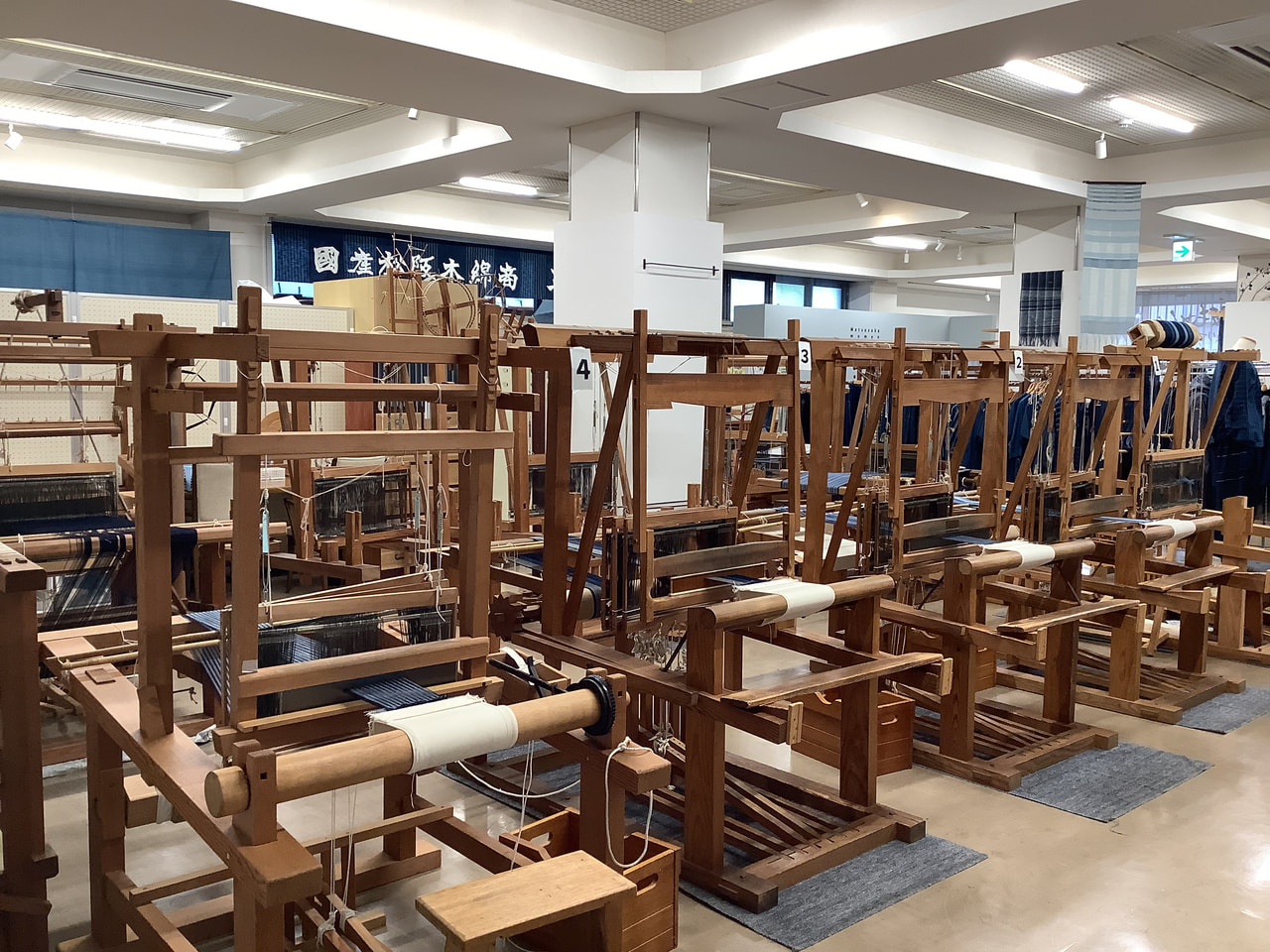 Two rows of wooden looms line the far end of the Matsusaka Cotton Center.

Square, mechanical, strung with indigo threads ready to become striped fabric. Looking at them takes me to a time before screens, before fast fashion and online shopping.

I signed up to weave my own Matsusaka cotton, and I'm both nervous and excited as I sit down at a loom. Looking at the threads in front of me, I wonder for a moment how I'm going to turn these into actual cloth.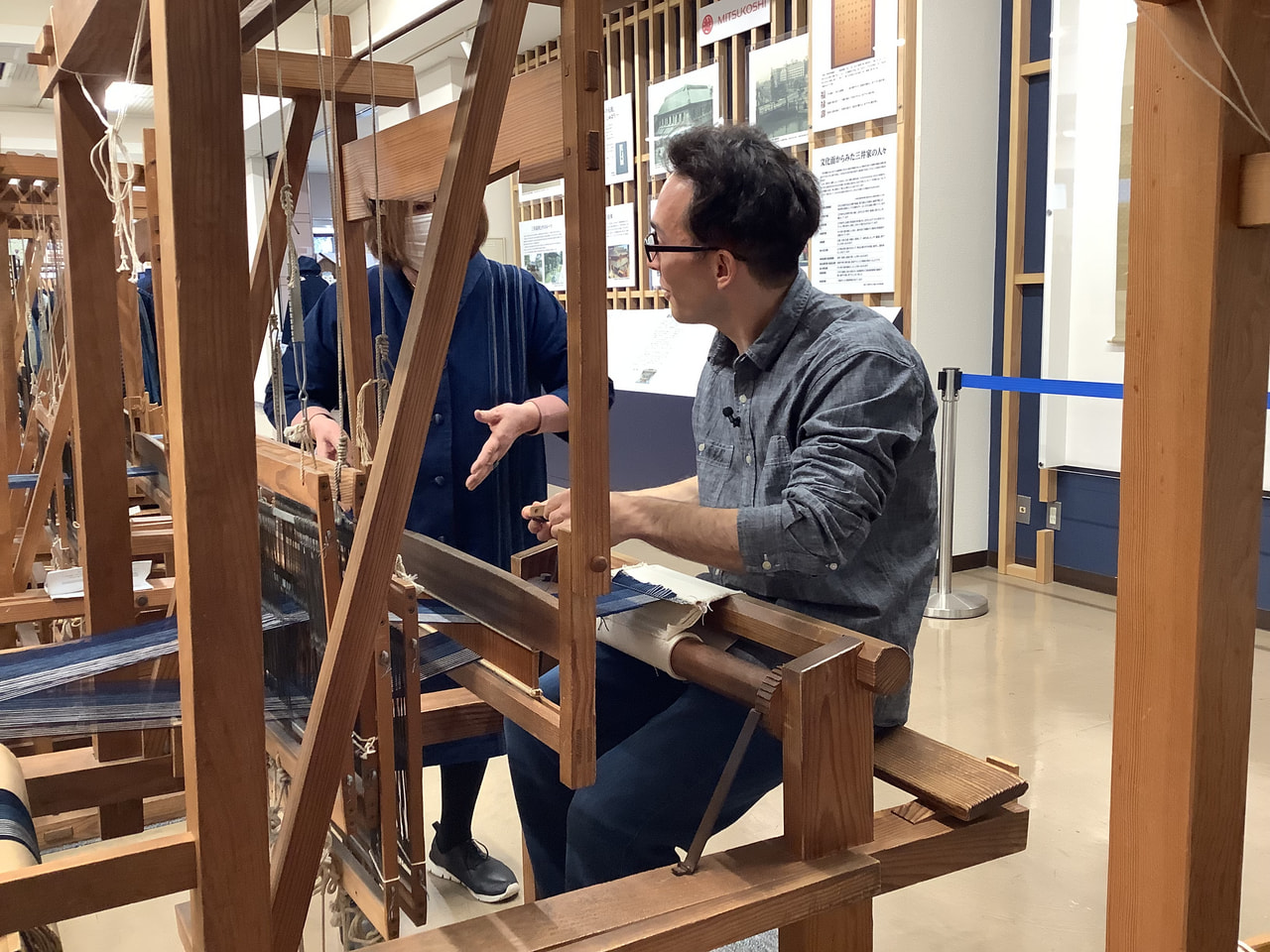 Matsusaka cotton is one of the traditional crafts of the area. It's all-natural, with a history running from the early days of Japan's holiest shrine to the country's first major department store and beyond.

Now, with informational displays, and a variety of clothes, dolls, and crafts for sale, the Matsusaka Cotton Center is the cultural base of operations. And, as I'm about to experience, you can even weave it yourself.



Sitting there, I'm unsure of what to do with my hands, where to put my feet.

But Tanaka-san, an expert on Matsusaka cotton, sets me at ease with smile, and as she explains, things begin to make sense.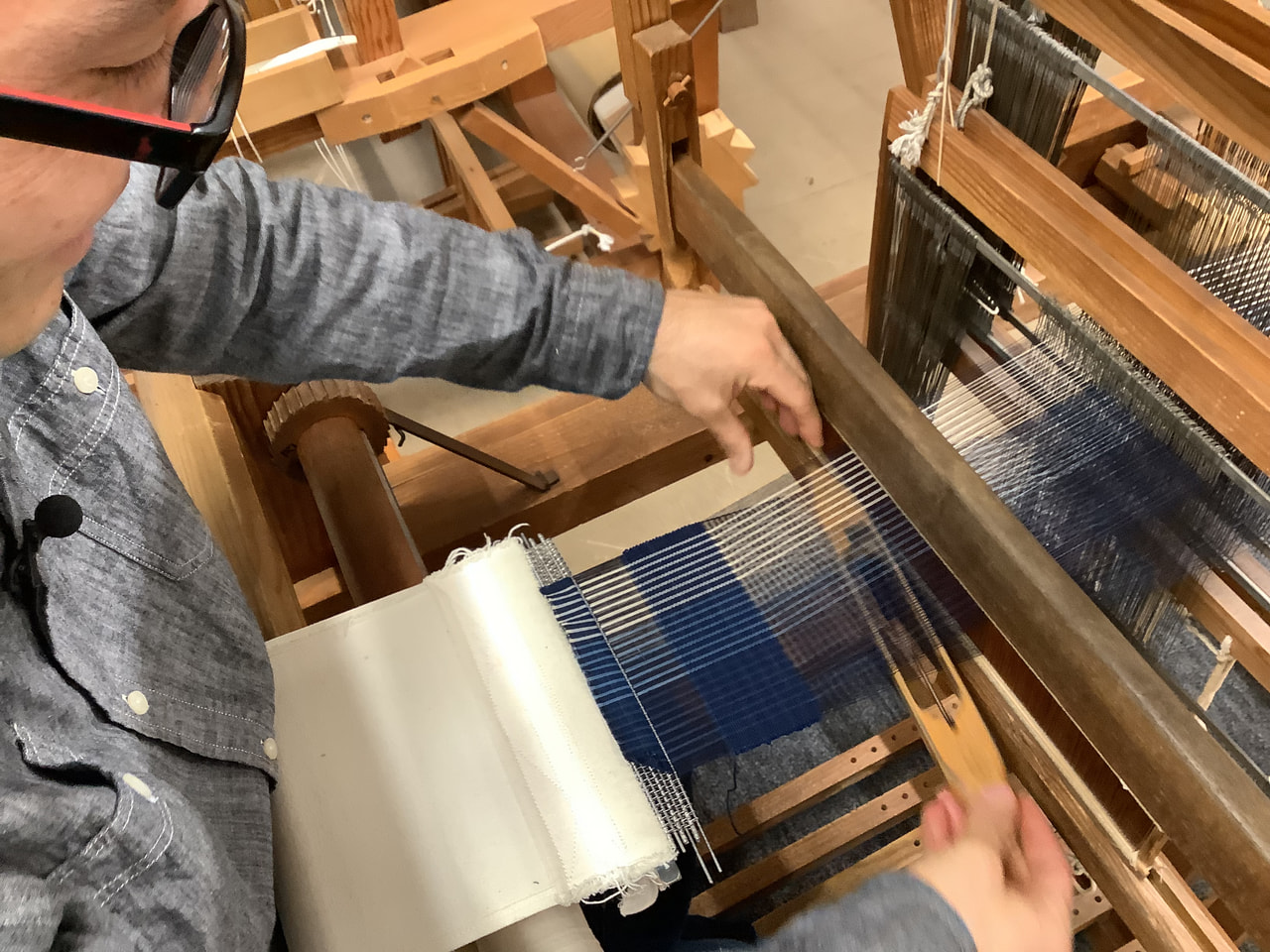 Two pedals lift and lower the pre-set threads, and my job is to pass yarn back and forth between those threads—that's the "weaving" part. After each pass, I pedal my feet, and give the fabric two whacks with a wooden plank to set the yarn in place. Then repeat.

Pass the yarn, pedal my feet, clack-clack. Pass, pedal, clack-clack.

Before long, I get into a rhythm. Using both hands, both feet becomes meditative, and I start to feel the easy flow of complete focus, that rare feeling of being completely absorbed in an experience.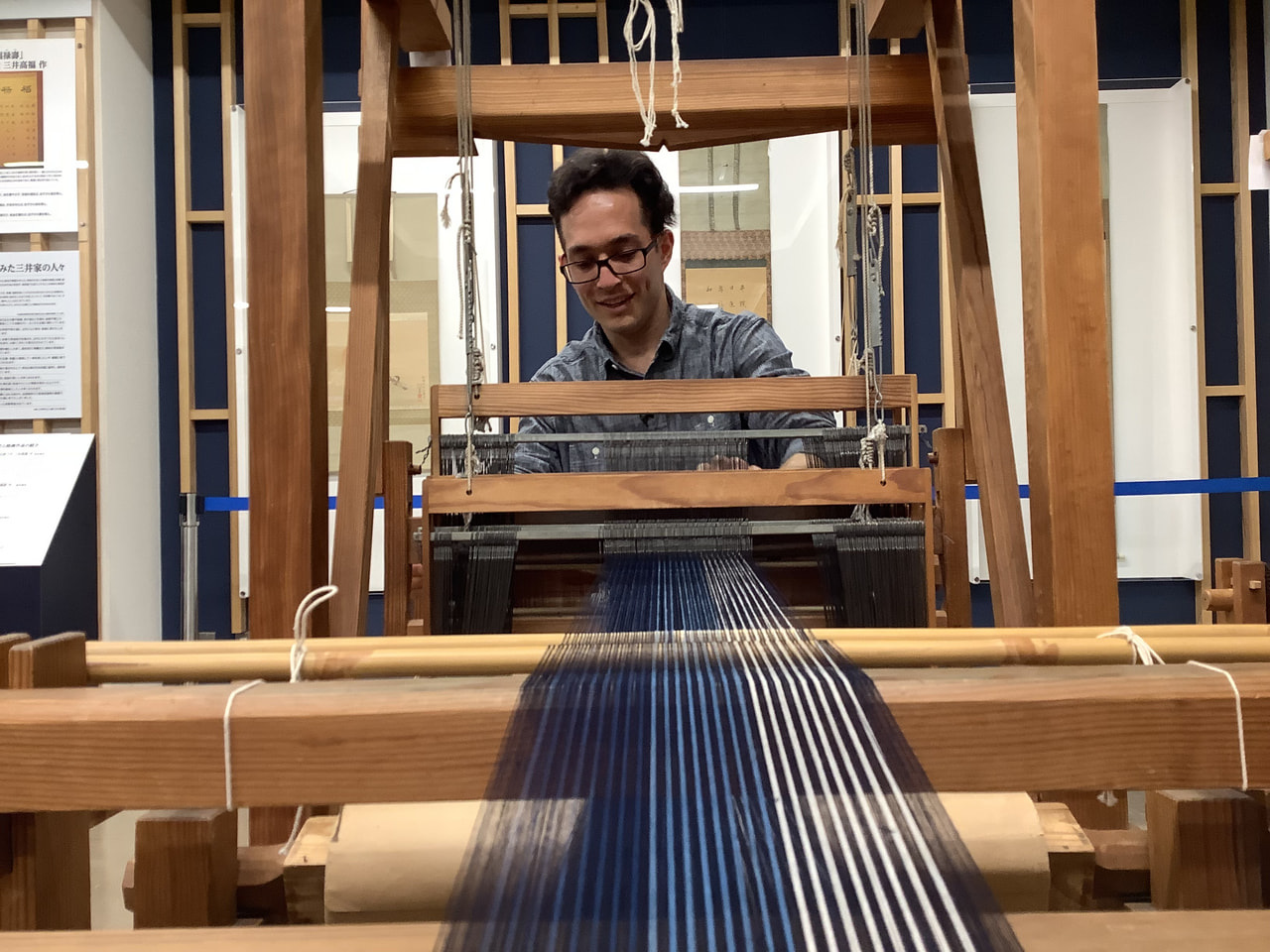 Textiles have existed in the Matsusaka area since ancient times. The city is close to the Ise Grand Shrine, and people used to give fabric as offerings. Cotton was introduced to Japan around the 15th century, and the Matsusaka area's mild climate was perfect for cultivation.

During parts of the Edo period (1603-1868 CE), laws against extravagance made certain types of clothing, like flashy patterns and silk fabric, illegal. The subtle striped pattern of Matsusaka Cotton looks plain from a distance, and stylish up close—it appealed to the people of Edo (now Tokyo), and became extremely popular.

Merchants from Matsusaka made their fortunes selling their wares in the capital, and at its height, it is said that each year, 500,000 kimonos worth of fabric were shipped to Edo for a population of only one million people.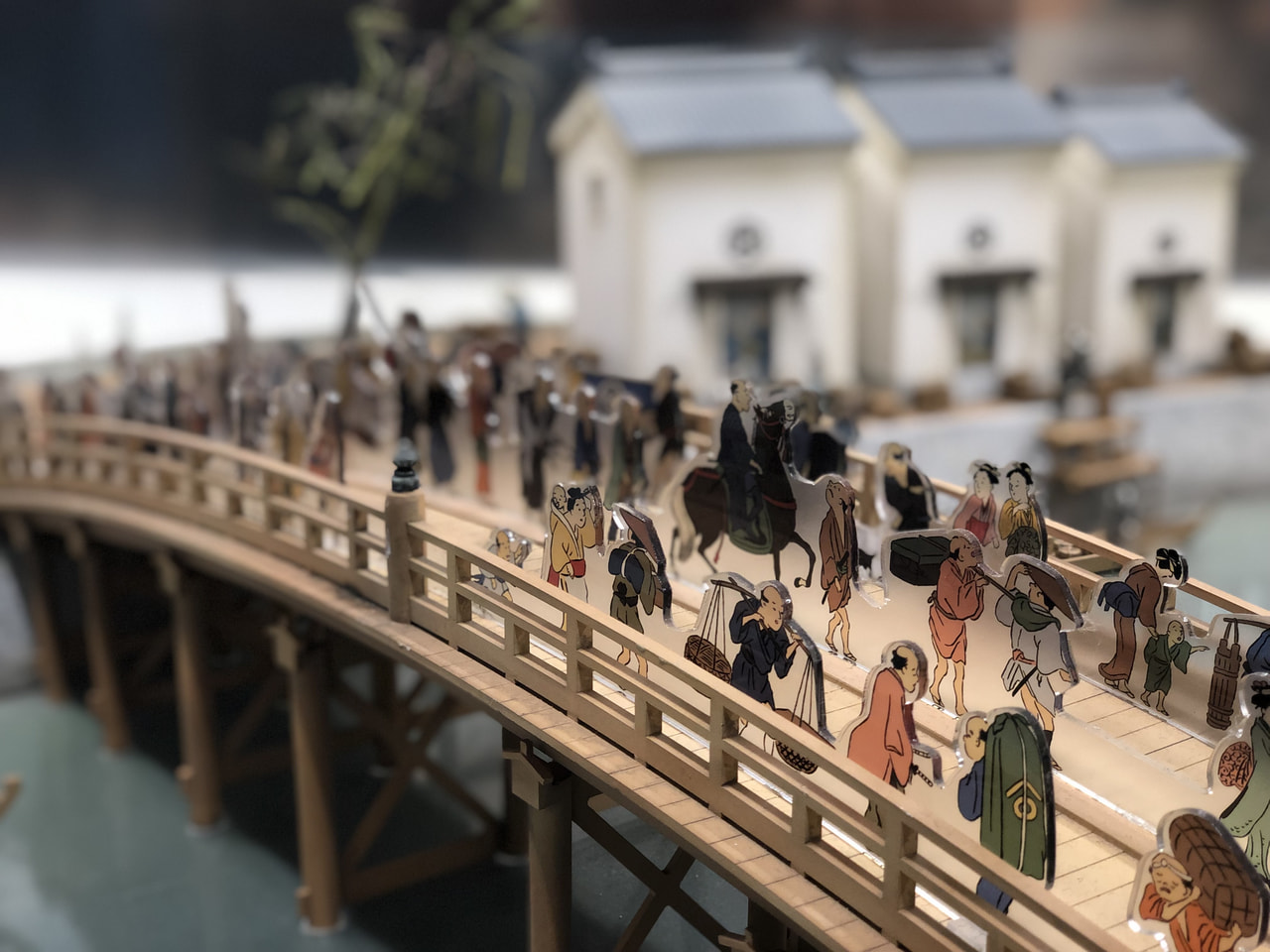 When I finish weaving, and Tanaka-san prepares to cut my strip of Matsusaka cotton from the loom. She looks at my handiwork with a critical eye.

"You did well," she said. "There are no mistakes in your stripes. And it's hard to get the sides straight, but these are mostly good."

She finishes the weave, cuts it from the machine with practiced hands. As we continue to chat, I find out she was one of the people responsible for Matsusaka cotton's revival.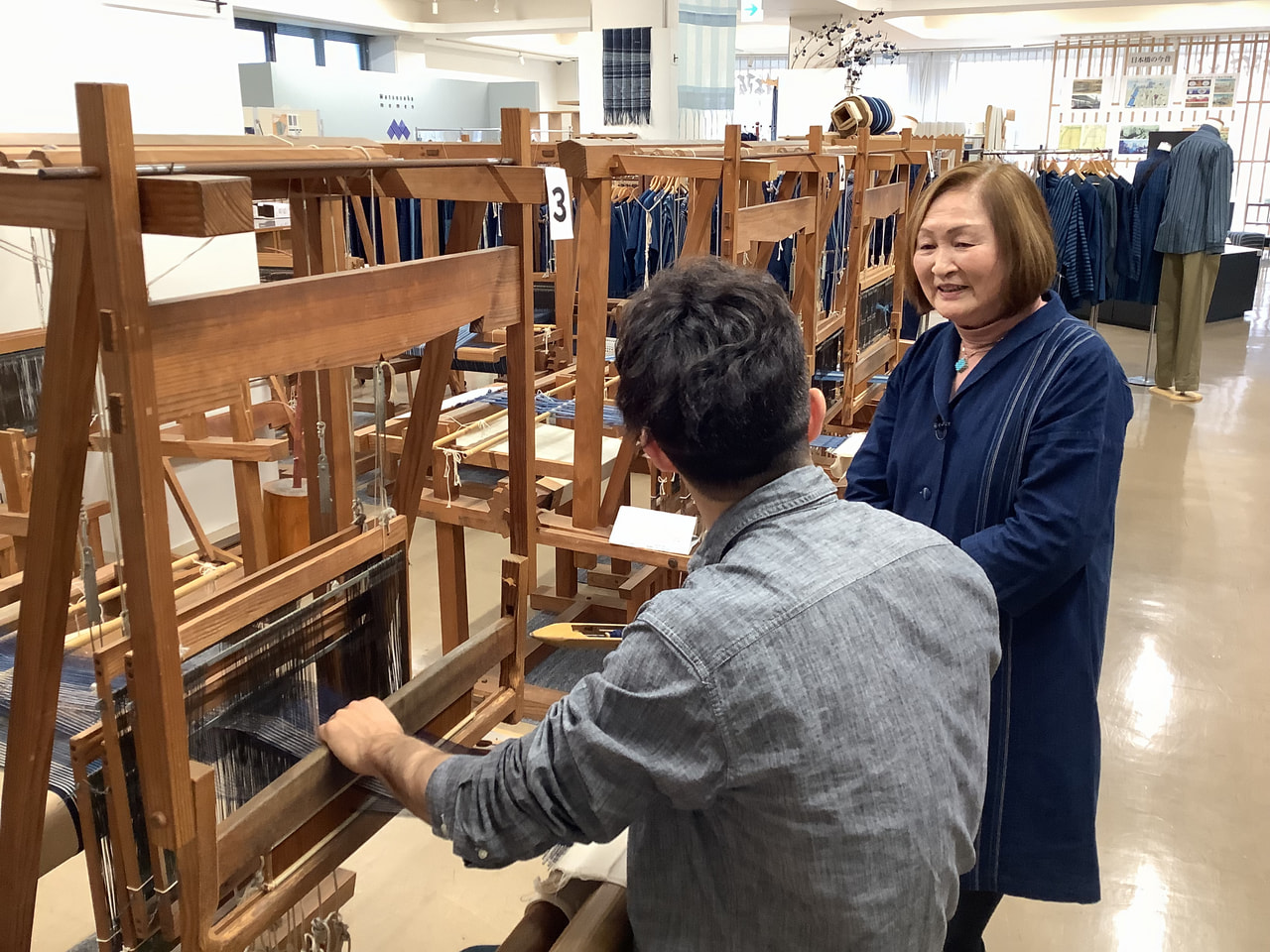 Matsusaka cotton was popular during the Edo period, but fashion changed when western ideas came to Japan during the Meiji period. At certain points in the 20th century, demand shrank, people stopped making the fabric.

But in a time when mass-production and chemical dyes are common, Tanaka-san saw the value in creating things the traditional way. It's better for the environment, it's better for people wearing it. And it can be good for the people making it.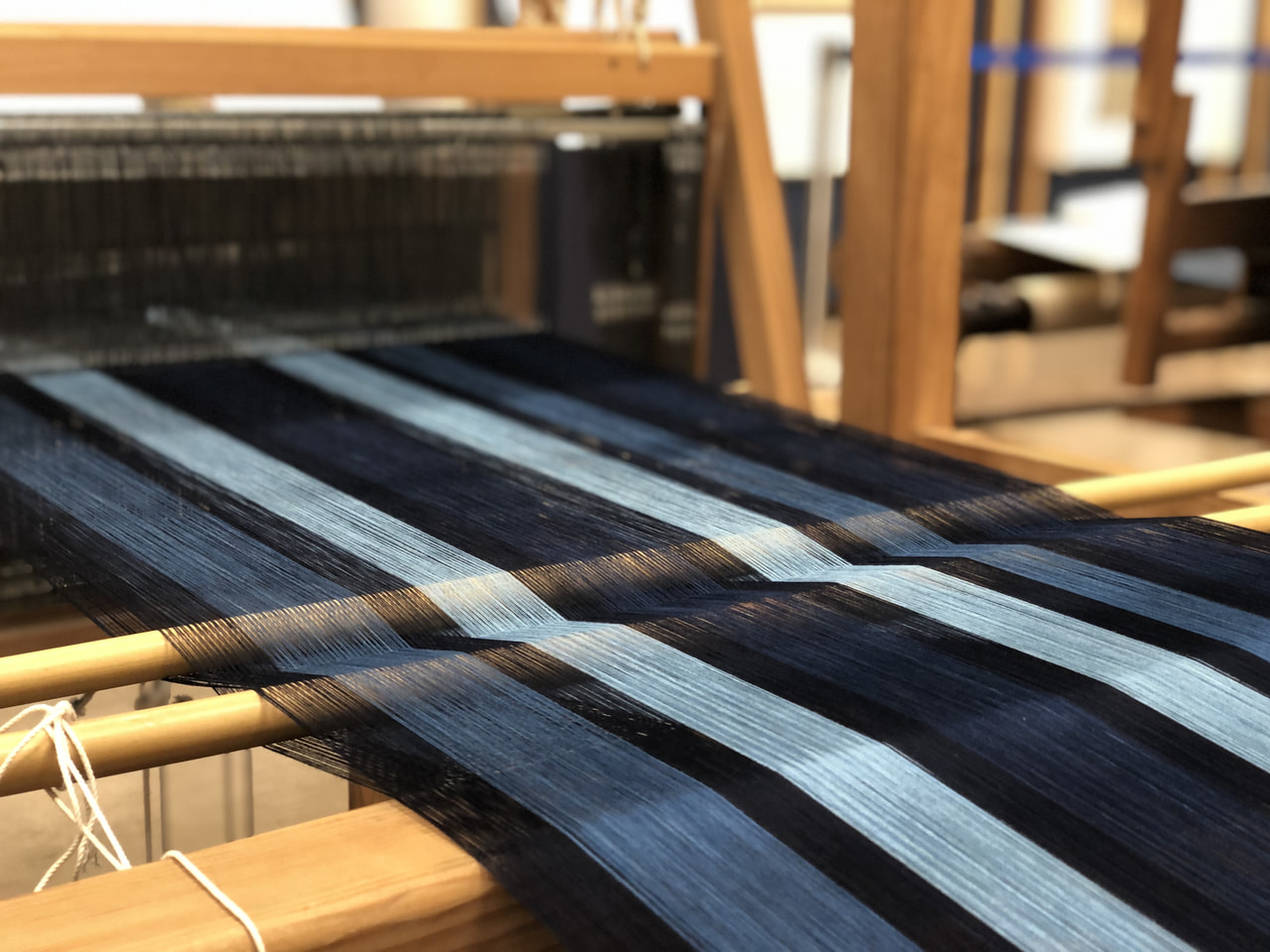 In a way, the experience has allowed me to contribute to Matsusaka culture in my own way. I've both learned about the craft, and created something of my own—I feel like I've satisfied some deep human need to create, and at the same time, I feel more connected to this place.

Tanaka-san encourages me to come back whenever I want. Her passion is inspiring, and I mentally search for my next free day.

As I make my way home, I begin thinking about what I could make with the fabric I weaved.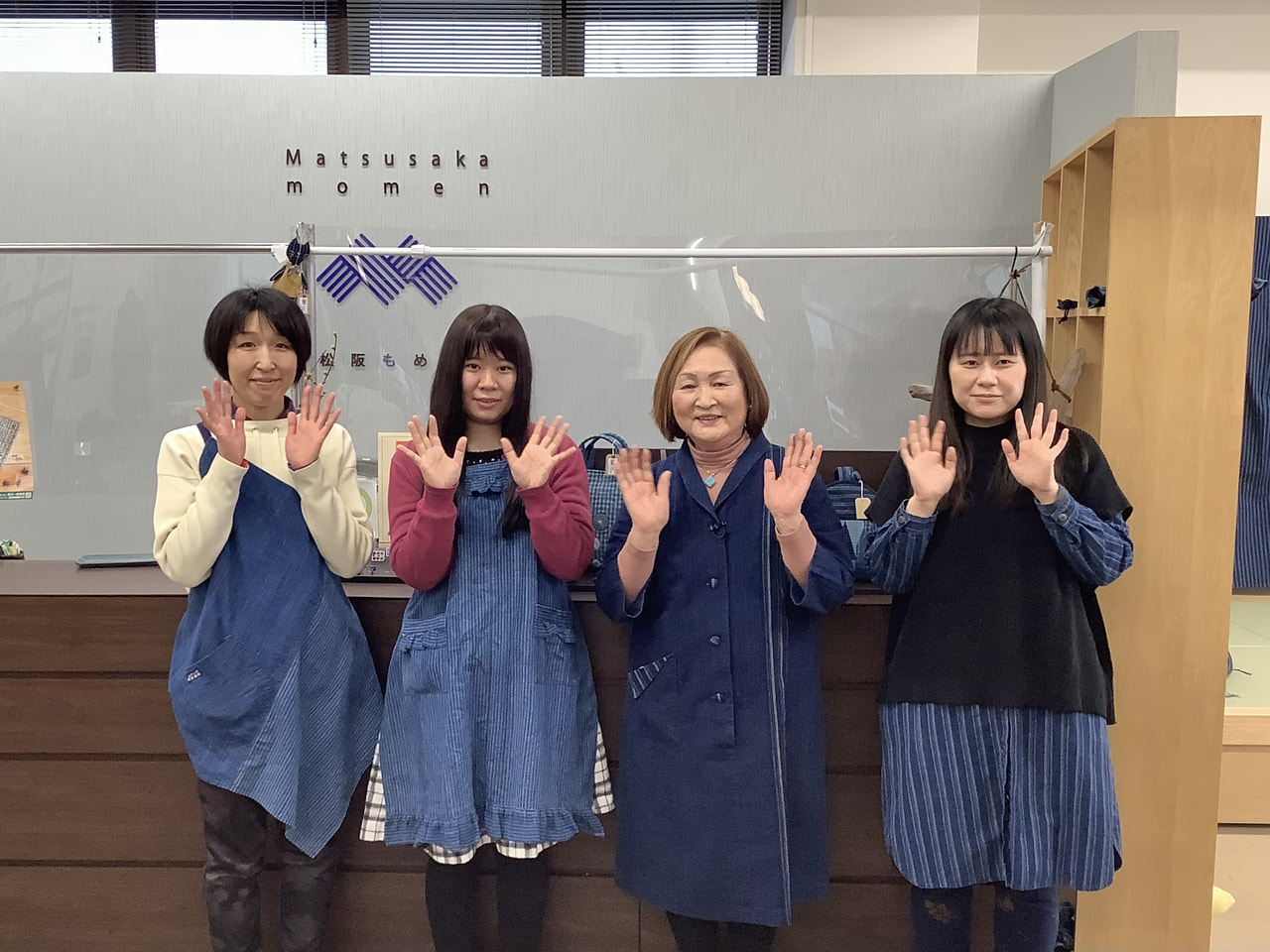 Weave Your Own Matsusaka Cotton!

Choose from two experiences for hand-weaving your own fabric:
Mini-Course: 1 hour, including instructions. Weave a 15 x 20 cm piece of fabric for 1,300 yen per person (maximum four people). Available 9am – 3pm every day except Tuesday.
Half-Day Course: 4 to 5 hours. Weave a 1-meter length of fabric for 6,000 yen per person (maximum two people). Available every day except Tuesday.
Click here for reservations
Please Note:
—Reservations must be made 3 days in advance.
—Fabric patterns are pre-set on four looms. Participants can choose their preferred pattern among unoccupied looms.
—Participants must be 145cm or taller, and able to sit in the loom chair.
—You may not participate if you are pregnant or under the influence of alcohol.

Visit Matsusaka Cotton Center
In addition to weaving your own fabric, the Matsusaka Cotton Center has a variety of clothing items, accessories, and fabrics available for purchase, as well as exhibits and information related to the history and culture of Matsusaka cotton.

Address: 2176 Honmachi, Matsusaka, Mie 515-0081
Matsusaka-shi Sangyo Shinko Center 1st Floor
Hours: Open 9 am to 5 pm. Closed on Tuesdays.
Website: matsusakamomen.com
Credit cards accepted.
For more information, visit the Matsusaka City Tourist Information Center's website about Matsusaka Cotton.