◆2020 Online Writing Contest Award Winner (Honorable Mention)◆
Matsusaka: City of Merchants. A distinct culture and unique trends sprang from Matsusaka thanks to the local merchants who opened shops in Edo, and the vast amounts of information people gathered as travelers from around the country stopped in on their way to the Ise Grand Shrine. Regulations were few, and an atmosphere brimming with freedom of thought gave birth to preeminent merchants, scholars, and people of culture. And of course, let's not forget the world-renowned Matsusaka beef and many other delicious things in the city! History, people, food—I visited the multi-faceted Matsusaka, and was drawn in by its charm.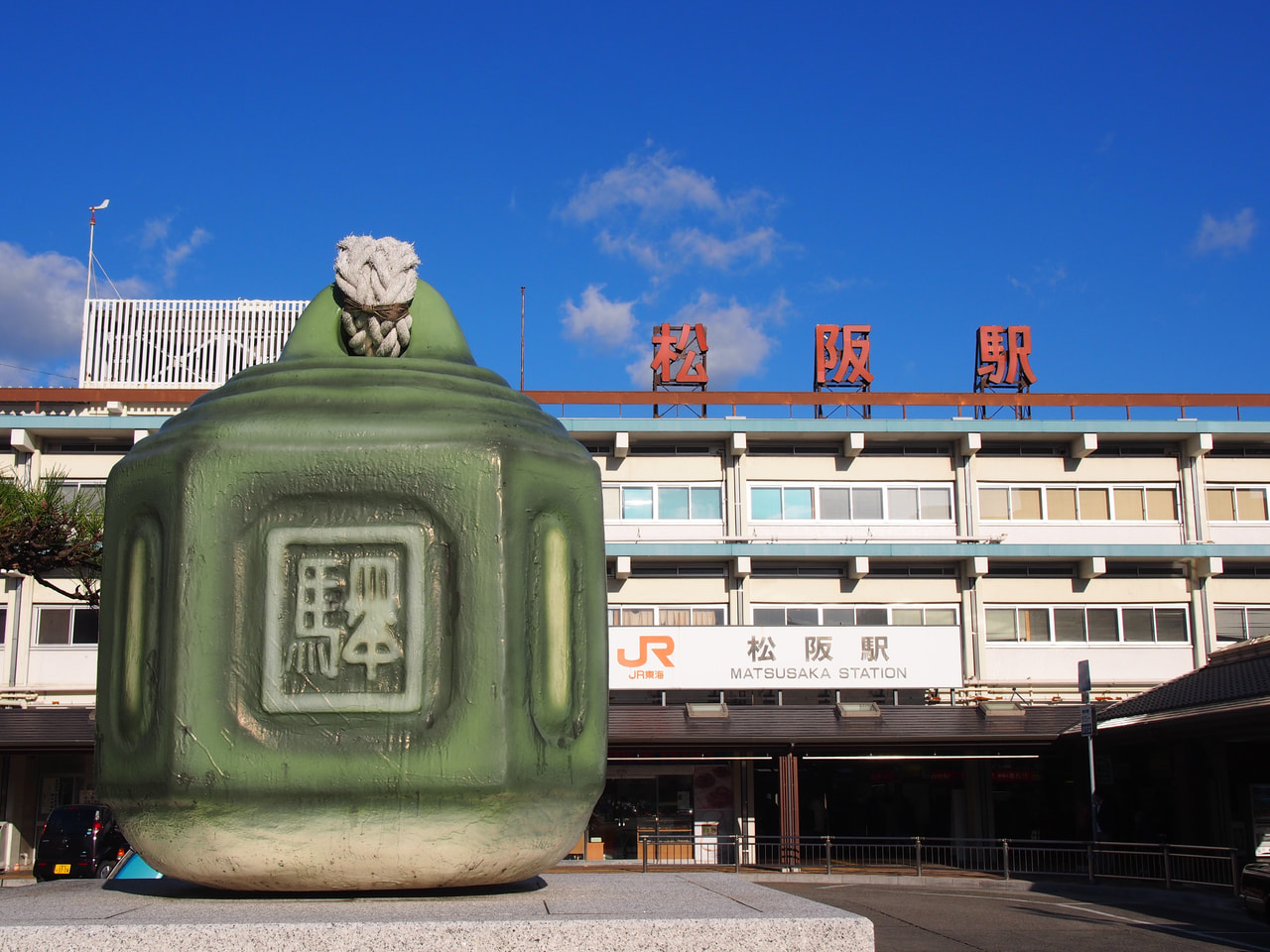 I've arrived at Matsusaka! It's just over an hour from Nagoya by train on the JR or Kintetsu Lines, and you can get here in about an hour and 35 minutes by using the Kintetsu from Osaka. There's a big bell monument in the roundabout in front of the train station, and it's not just this, there are many institutions and things here using the name "bell" or "suzu" (Japanese for bell)…we'll talk about the reason later.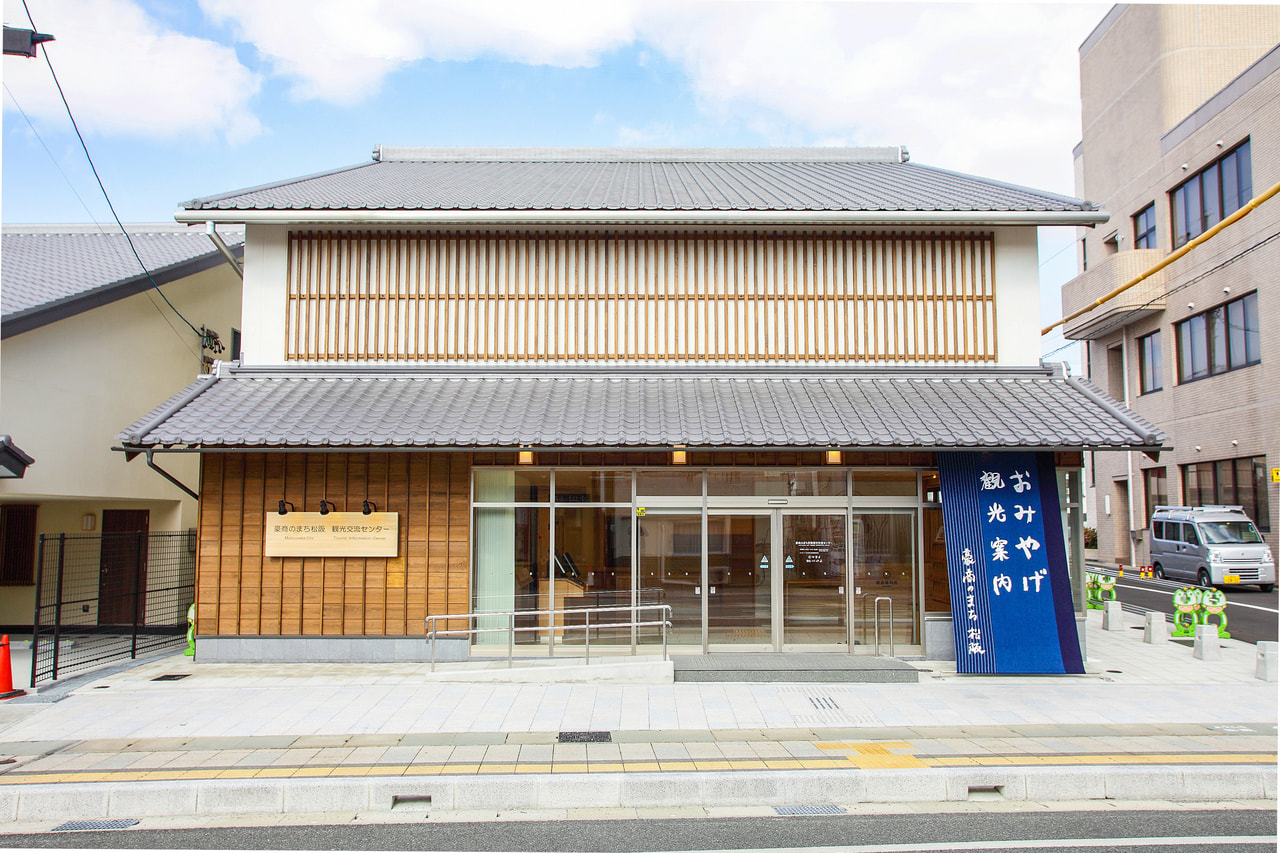 First, I visited the Matsusaka City Tourist Information Center. You can find all sorts of information here, including brochures, displays, and videos. There's a touchscreen display called the "Walk Around Town Arrangement Service," where you can make your own custom tourist map by choosing your favorite spots. It's an extraordinary thing I'd really like to try. Since they sell local specialties and gifts here, I'll stop by again on my way home.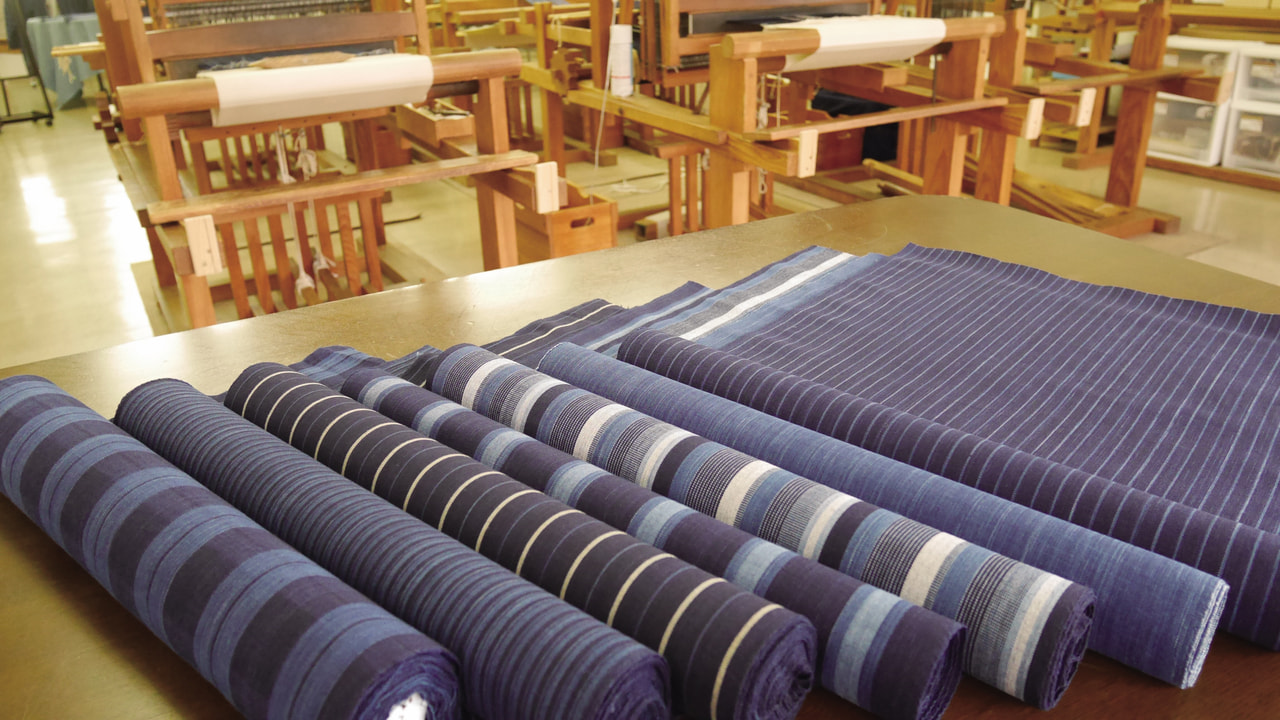 Matsusaka cotton was a huge hit among the people of Edo (now Tokyo), and used to be known as "Wearing a Matsusaka." Right next to the Matsusaka City Tourist Information Center is the Matsusaka Cotton Center, where you can experience weaving cotton the way they used to. You can take home anything you make. They have wallets, book covers, bags, and many other items made from the cotton on sale.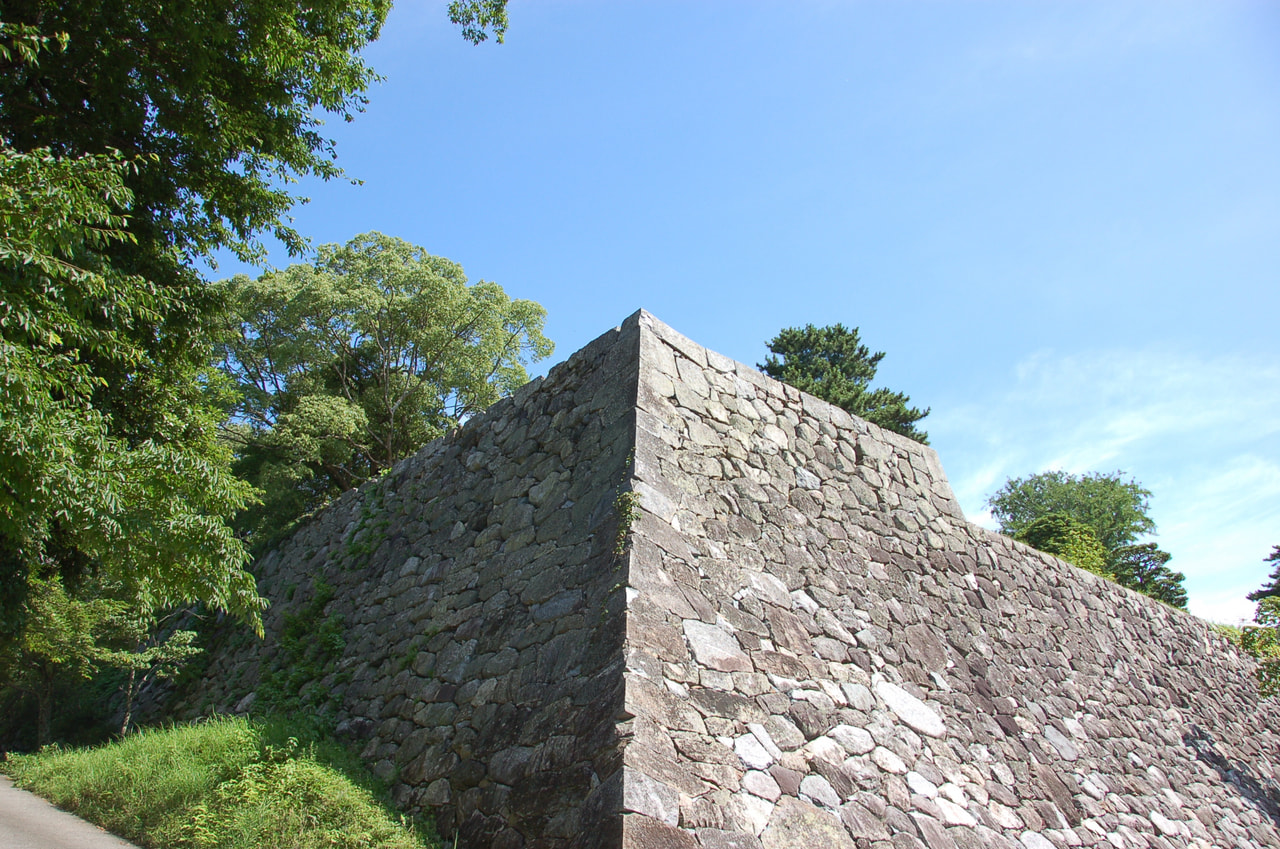 Gamo Ujisato, the founding father of modern Matsusaka, moved into Matsusaka Castle in 1588. Although none of the original buildings are left at the Matsusaka Castle Ruins, the beautiful castle walls are regarded as some of the finest in the country, and they bring the feeling of ancient times into the present day. Designated as one of the 100 best castles in Japan and a National Historic Site, in seasons where cherry blossoms or wisteria are in bloom, many people come and enjoy it as a place to relax.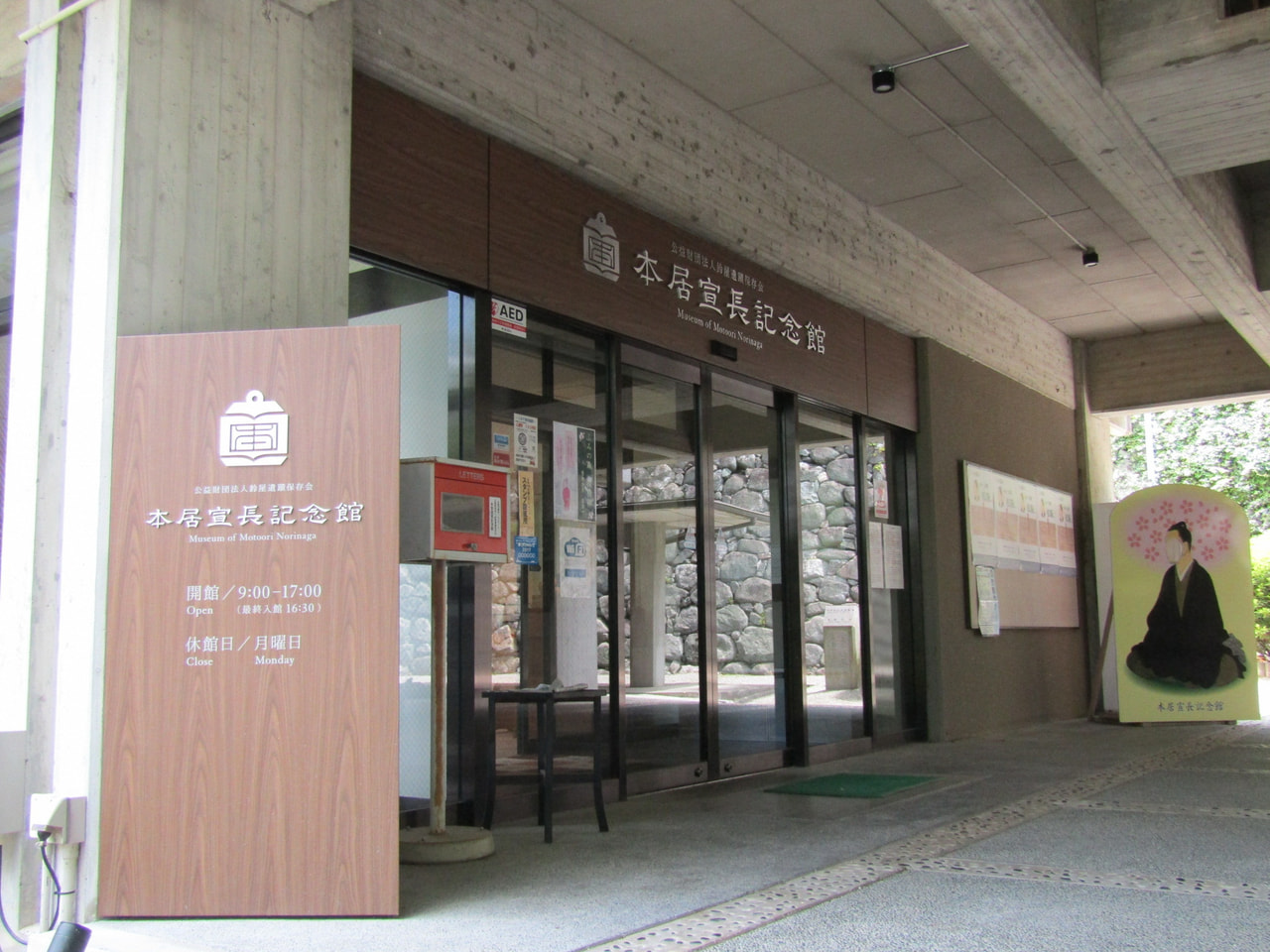 Motoori Norinaga is known as the 18th century's top scholar of Japanese Classics. He authored the "Kojiki-den," a 44-volume commentary on Japan's ancient collation of myths and traditions, the Kojiki. The Motoori Norinaga Memorial Museum houses an impressive collection of about 16,000 items pertaining to Norinaga. Born in Matsusaka in 1730, Norinaga continued to study Japanese classics while also working as a doctor. When he was tired, he would ring a bell in his study, and enjoy its sounds. The fact that you see the word "bell" in names throughout the town suggests how deep the residents' respect and affection still is for Norinaga.



Norinaga continued to seek the Heart of Japan, which he expressed in "mono no aware," or "the transience of things." It might feel a bit difficult to grasp, but by enjoying the videos and multiple choice informational quizzes in the 1st floor lobby, you can understand more about his achievements and disposition. Norinaga was talented in many ways, and in addition to leaving behind a large amount of writing, including about 10,000 poems, he even made a self-portrait.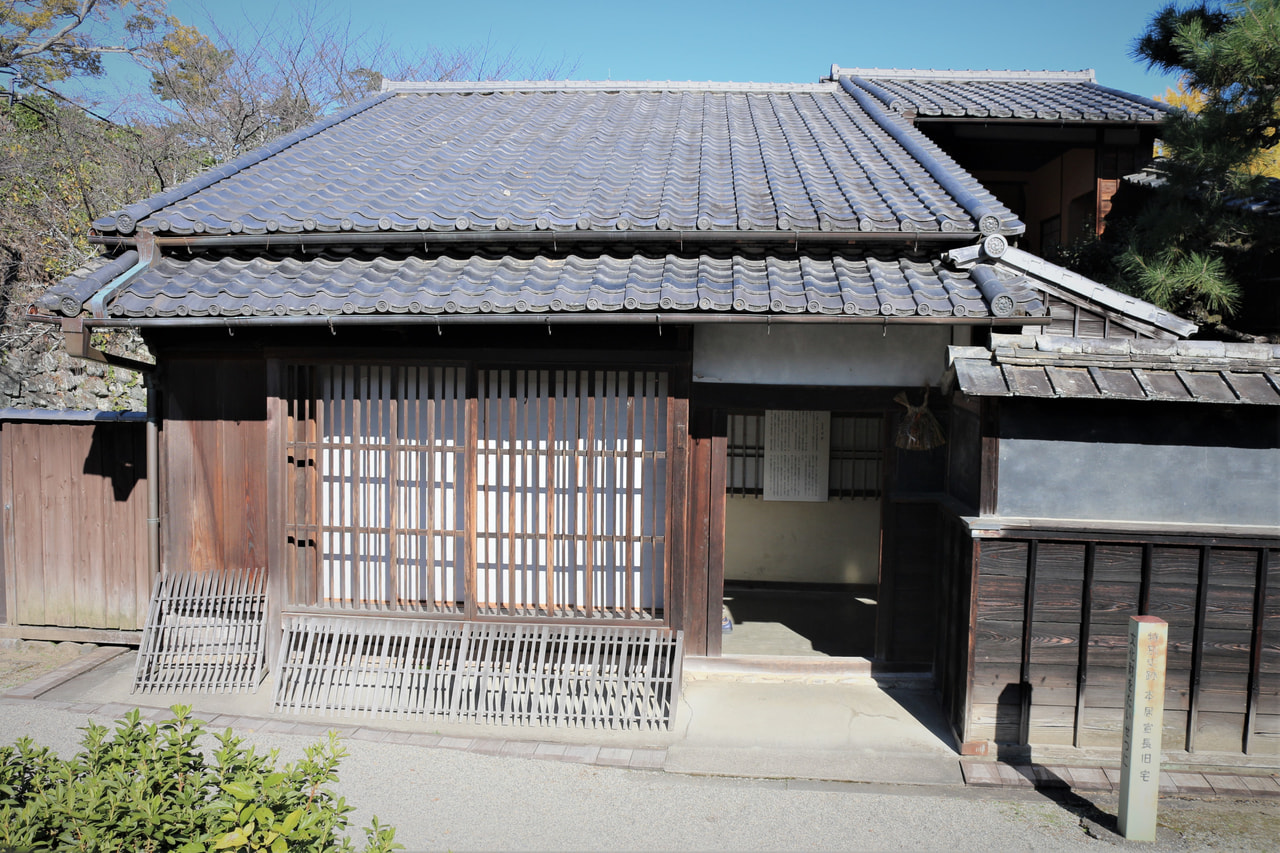 "Suzu no ya" (or "Bell House") is the former residence of Motoori Norinaga, and he lived there from the age of 12 until he passed away at 72. Designated a National Special Historic Site, Norinaga supposedly wrote his major works in the 2nd floor study. If he were still around today, I wonder what he would have to say about the uncertainty and chaos caused by the coronavirus crisis. Like one of his pupils begging for his teaching, I'd like to cross the 200-year gap and meet with Matsusaka's "Great Wise Man" to speak face to face.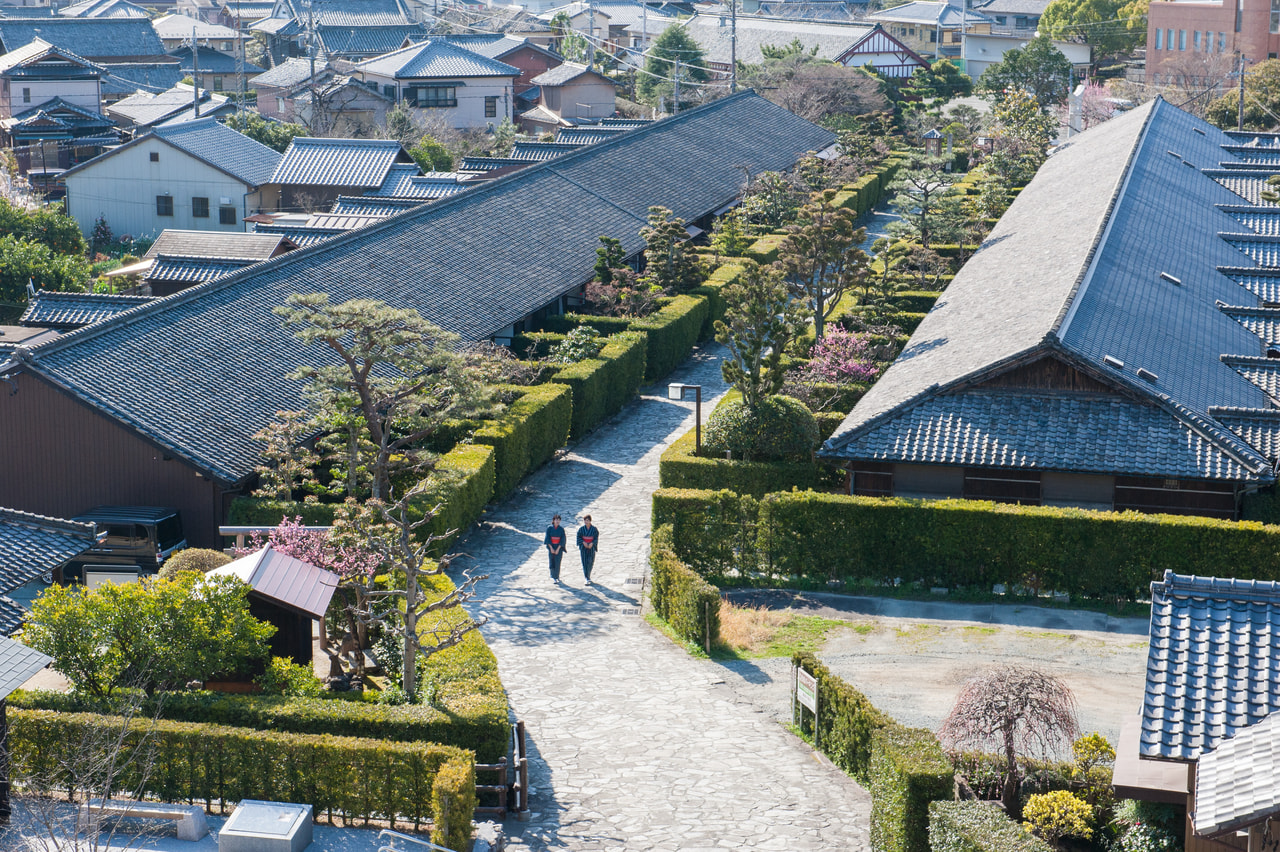 The defense of Matsusaka Castle was charged to warriors of the Kishu Domain, and the "Castle Guard Residences" were built for them and their families to live in. As the largest existing row houses built for warriors within Japan, they have been nationally designated as Important Cultural Property. The direct descendants of the castle guards still live there, and in addition to maintaining the buildings, one of the residences has been restored to original condition and is open for the public to visit.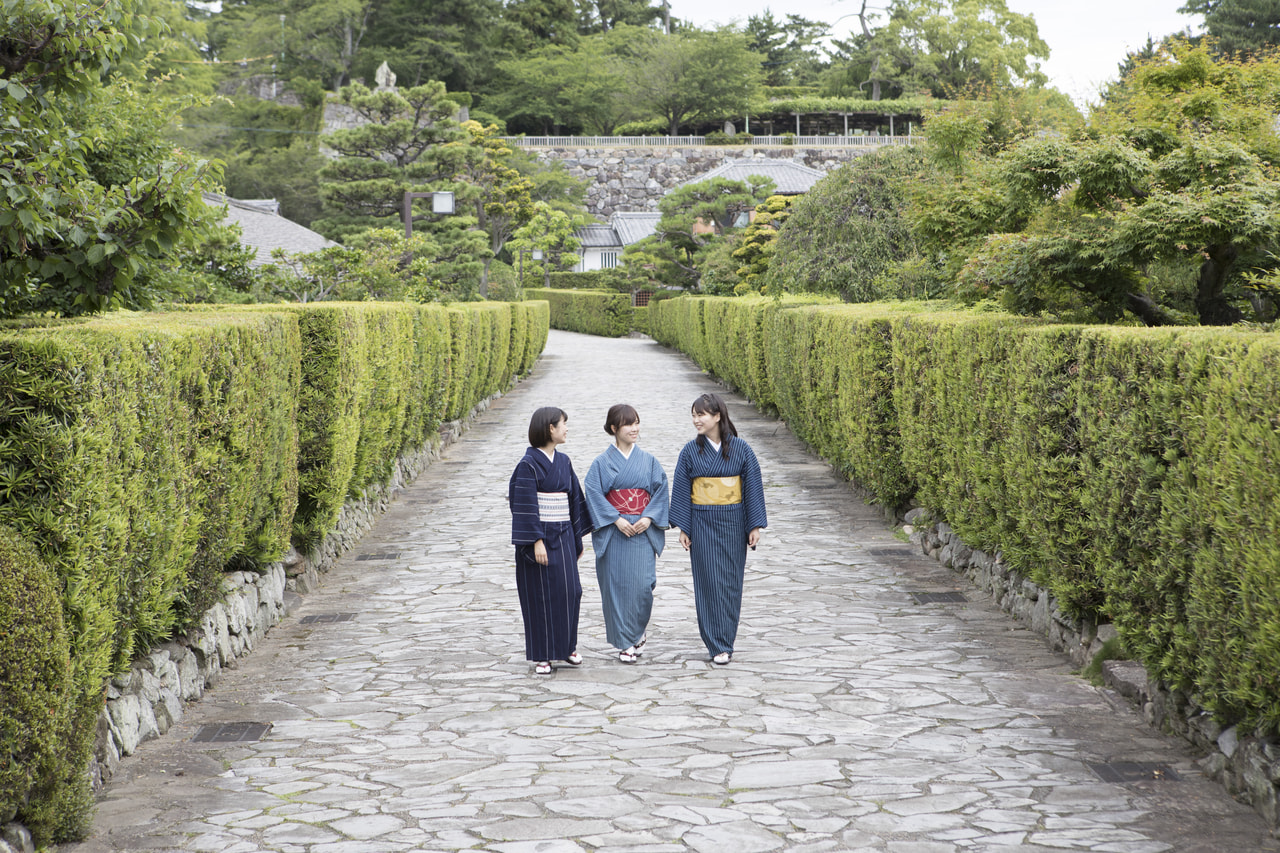 I met some young women wearing Matsusaka cotton kimonos as they strolled the area. Pine hedges line both sides of the stone path, and it makes a perfect picture with them standing there. Also, you can rent a kimono at the Matsusaka Cotton Rental Center, or the local business "Utsukushiya." It only takes about three minutes to put on, and you can wear it over your clothes! They also have men's kimonos available.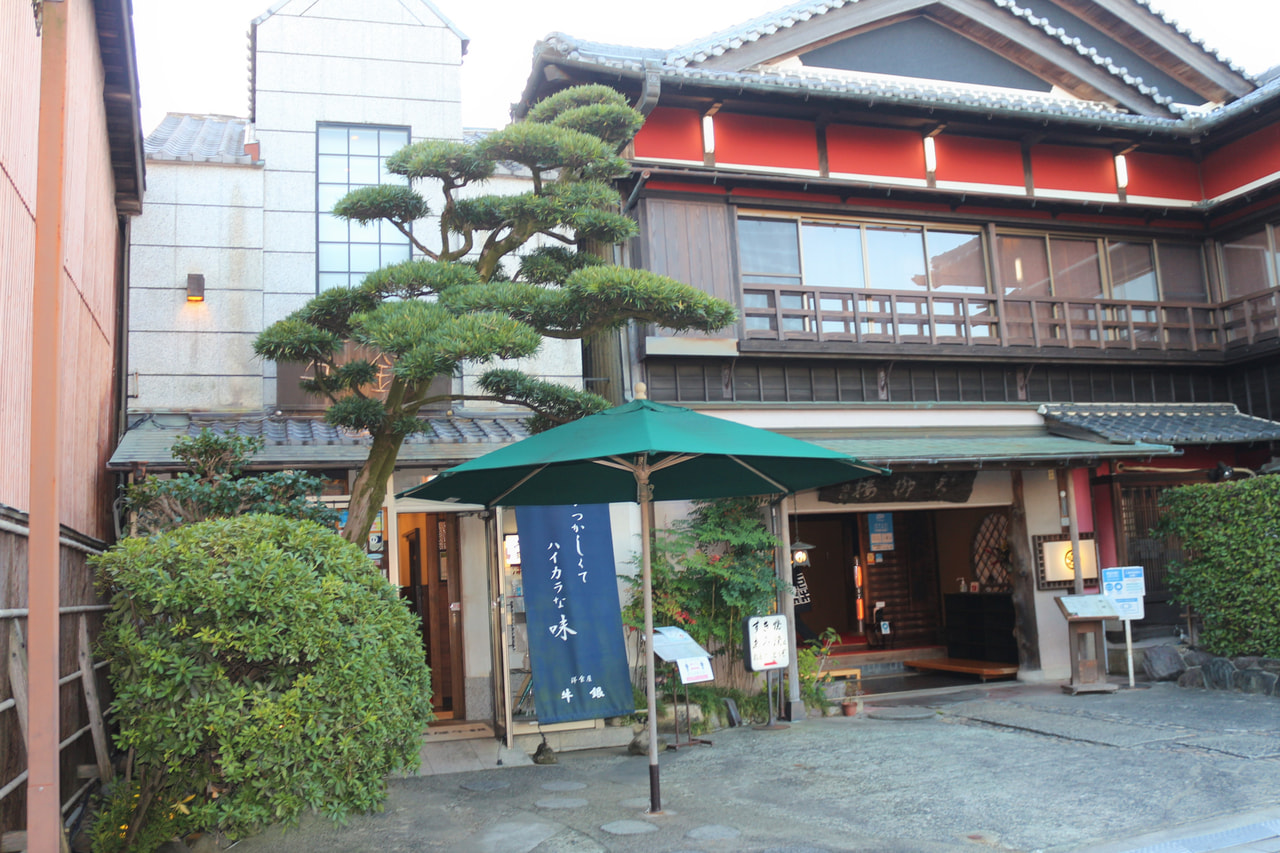 Well, I'm getting a bit hungry, so I head to one of my destinations, "Gyugin, Western Restaurant." It's right next to the Gyugin flagship restaurant, which is known for the highest quality grilled or sukiyaki-style Matsusaka beef. Cutlet, hayashi rice, hamburg steak—you can enjoy nostalgic Japanese-style western food here. And of course, the meat they use is Matsusaka beef.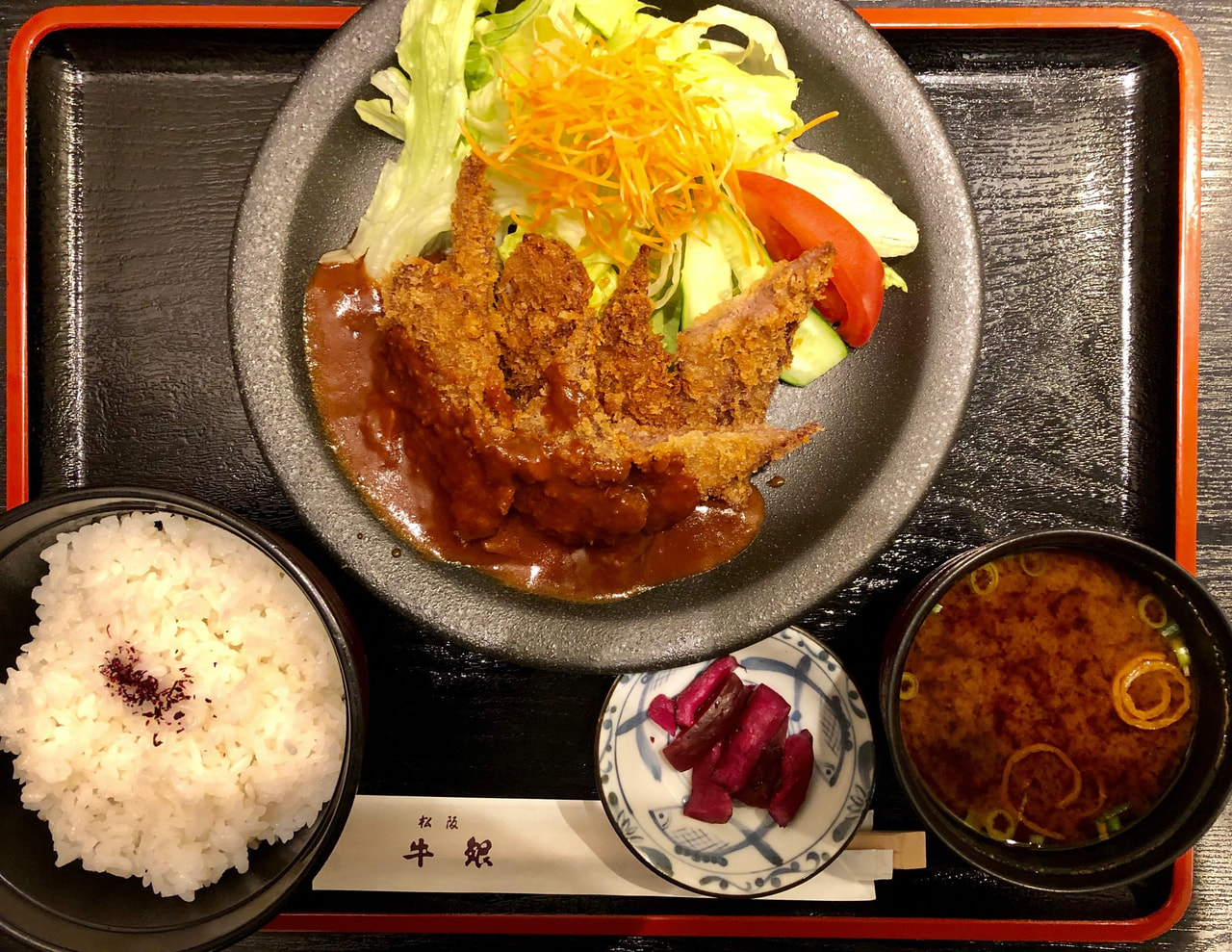 After hearing what's popular from the shop worker, I order the "Katsu Teishoku" (Katsu Set Meal - 2,420円 incl. tax). It came with a generous serving of demi-glace sauce, and inside the crunch-coated katsu was of course Matsusaka beef. It might have been cut a bit thin, but the softness of the meat and rich umami flavor made for an experience so smooth, you wouldn't even think the meat was fried! I understand why this was a recommendation.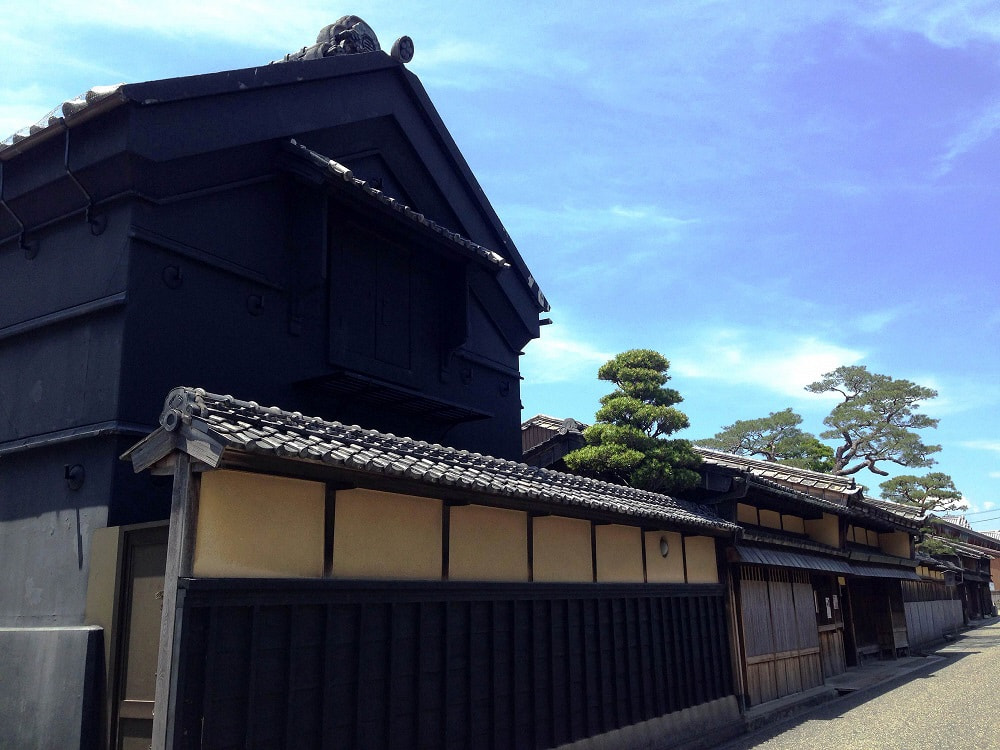 Just a short walk from Gyugin, and nationally designated as Important Cultural Property, is the Former Hasegawa Residence. During the middle of the Edo period, the affordability and durability of Matsusaka cotton, along with its elegant striped design, made it a huge hit among the people of Edo. The Hasegawa family named their cotton store "Tanbaya," and opened a store in Edo's fashionable Odenmacho area as soon as they could. They were so successful, they were included on a list of the richest people within Japan.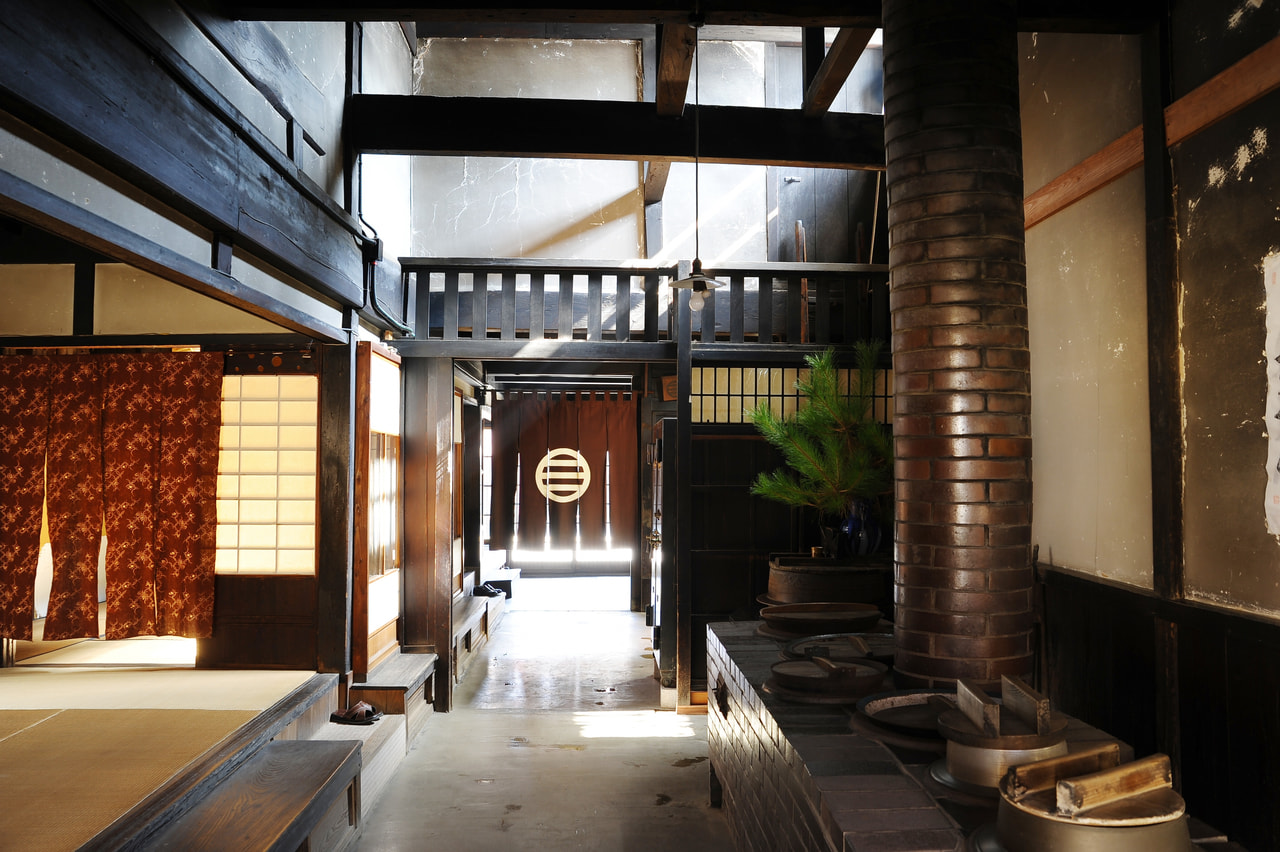 Ise Merchants (which includes Matsusaka area), along with Osaka Merchants and Omi Merchants, used to be called the "Three Great Merchants of Japan." To demonstrate that level of prosperity to us today, the Hasegawa residence boasts over 30 rooms, 5 storehouses, a formal tatami room, a tearoom, and a vast Japanese garden. The master of the house lived with his family in Matsusaka, and in addition to having a taste for the tea ceremony and Japanese poetry waka and haiku, he further cultivated his tastes by exchanging with and being patron to legendary tea master Sen Soushitsu and Motoori Norinaga.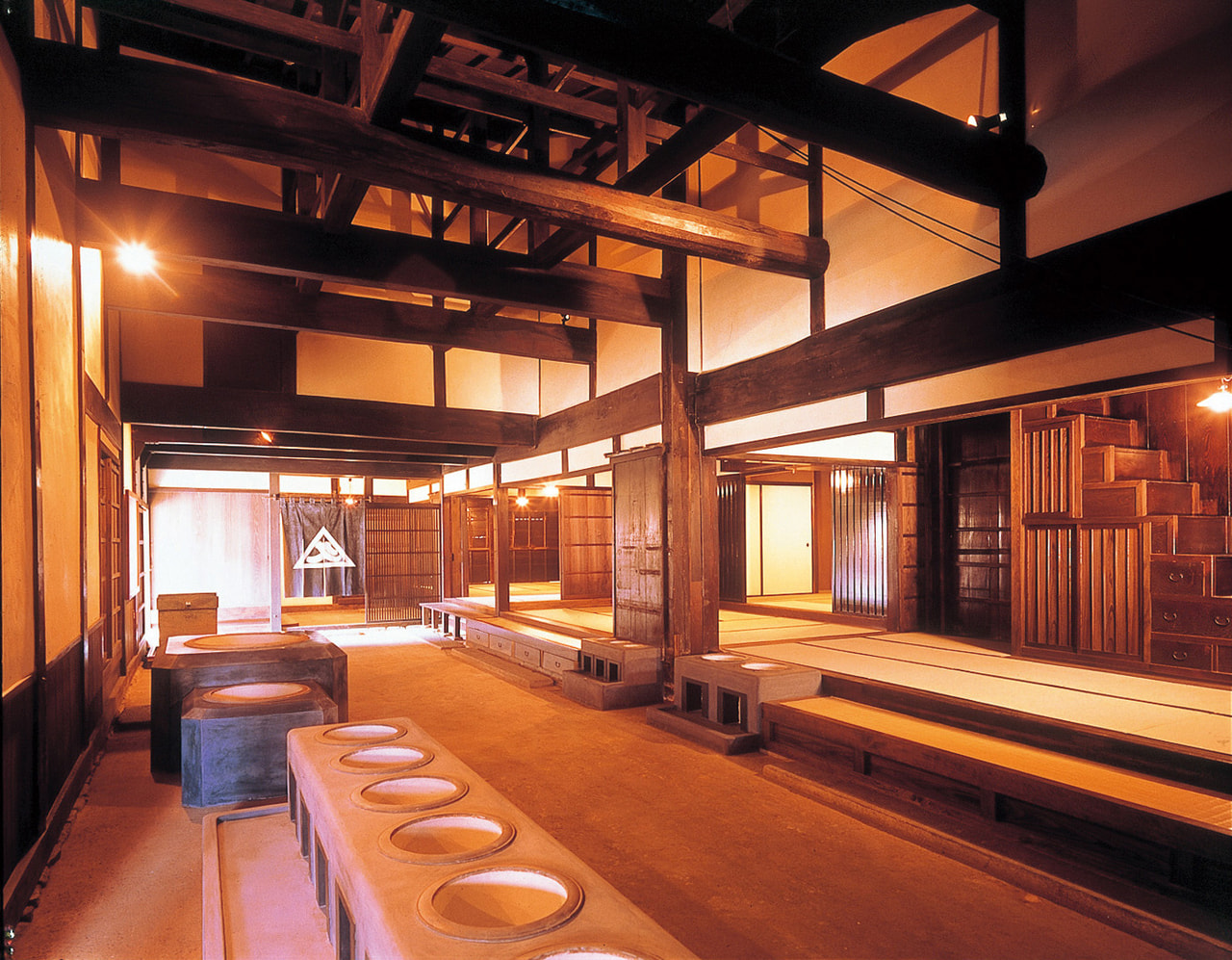 In the Edo metropolis, the Ozu family opened a business dealing paper; before long, it was praised as "Edo's best paper store." The "Former Ozu Residence" is their same mansion that has been restored to original condition. While normal storage chests were said to hold 1,000 ryo (one ryo was the money said to buy a single person rice for a year), the Ozu chests were said to hold 10,000 ryo. The Former Ozu Residence is full of many documents indicating their success. Additionally, there are many traditional stoves for cooking rice in the kitchen. These are the relics of the Ozu family's generous spirit, as they provided rice porridge and rice balls to travelers on their way to the Ise Grand Shrine.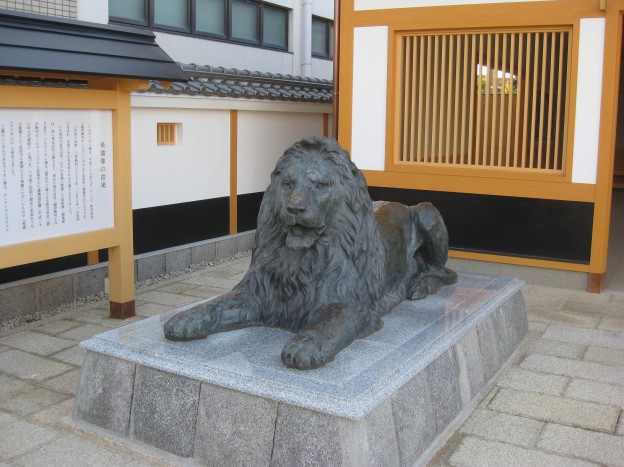 Even within the famed merchants that Matsusaka produced, the successes of Mitsui Takatoshi are on another level. Yes, when you hear Mitsui, it's THAT Mitsui…Don't offer credit. Small profits, quick returns. Distribute flyers. He created sales techniques that were revolutionary at the time, and he's the origin of a business lineage that runs from the Edo period through the Japanese conglomerates of the 19th and early 20th centuries to the Mitsui Group of today. This lion statue is a gift from Isetan Mitsukoshi Holdings Ltd. It's said that if you sit atop the lion, your wishes will come true.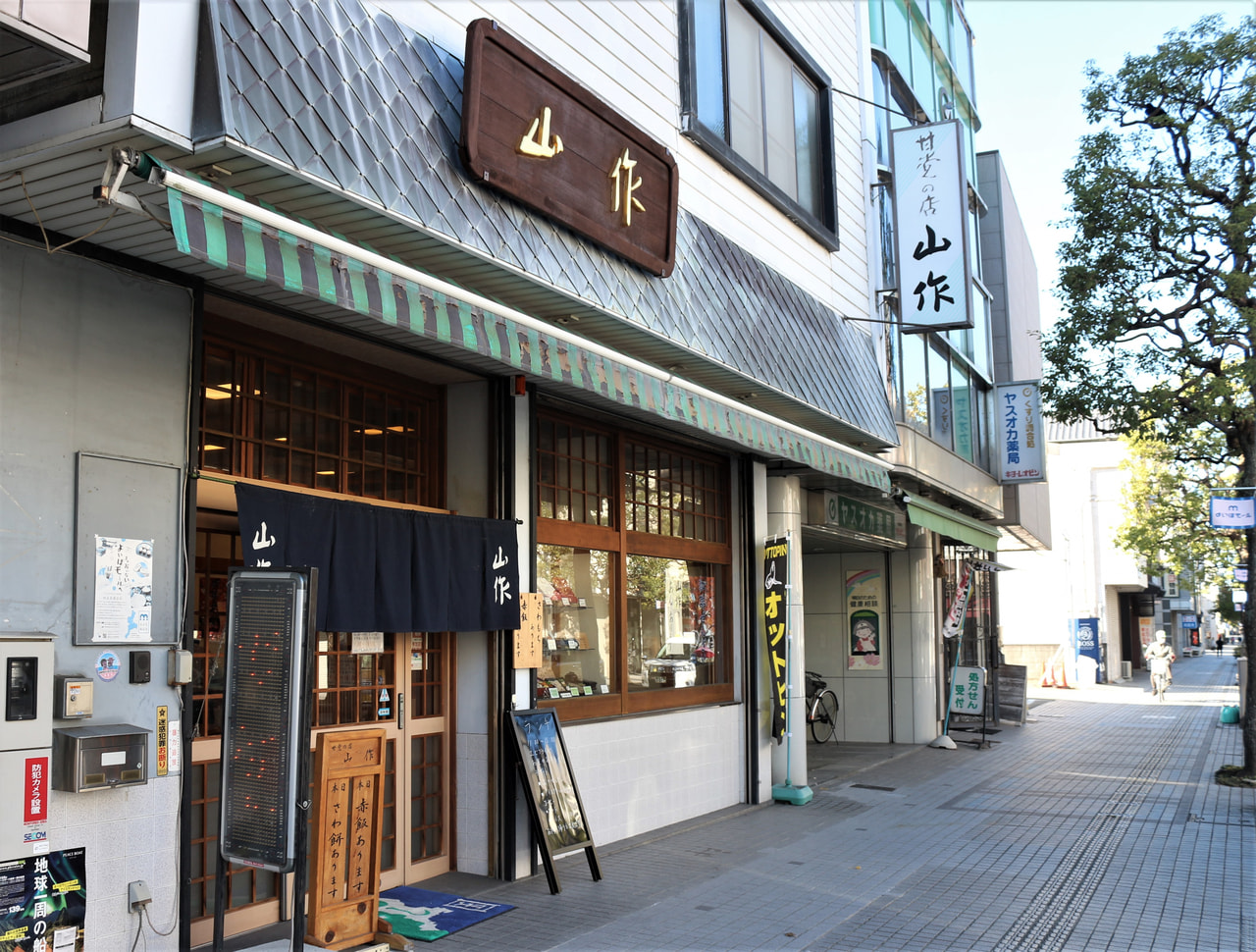 Since I'm feeling it's about time to have some sweets, I head to the old Japanese sweets cafe "Yamasaku." Their sawa mochi (red bean paste wrapped in mochi) uses azuki beans from Tokachi in Hokkaido, and their chewy red bean rice bento, anmitsu deserts, and kanten jellies are also popular. Also, records still remain indicating that when world-renowned director Ozu Yasujiro lived in Matsusaka, he stopped by this very shop.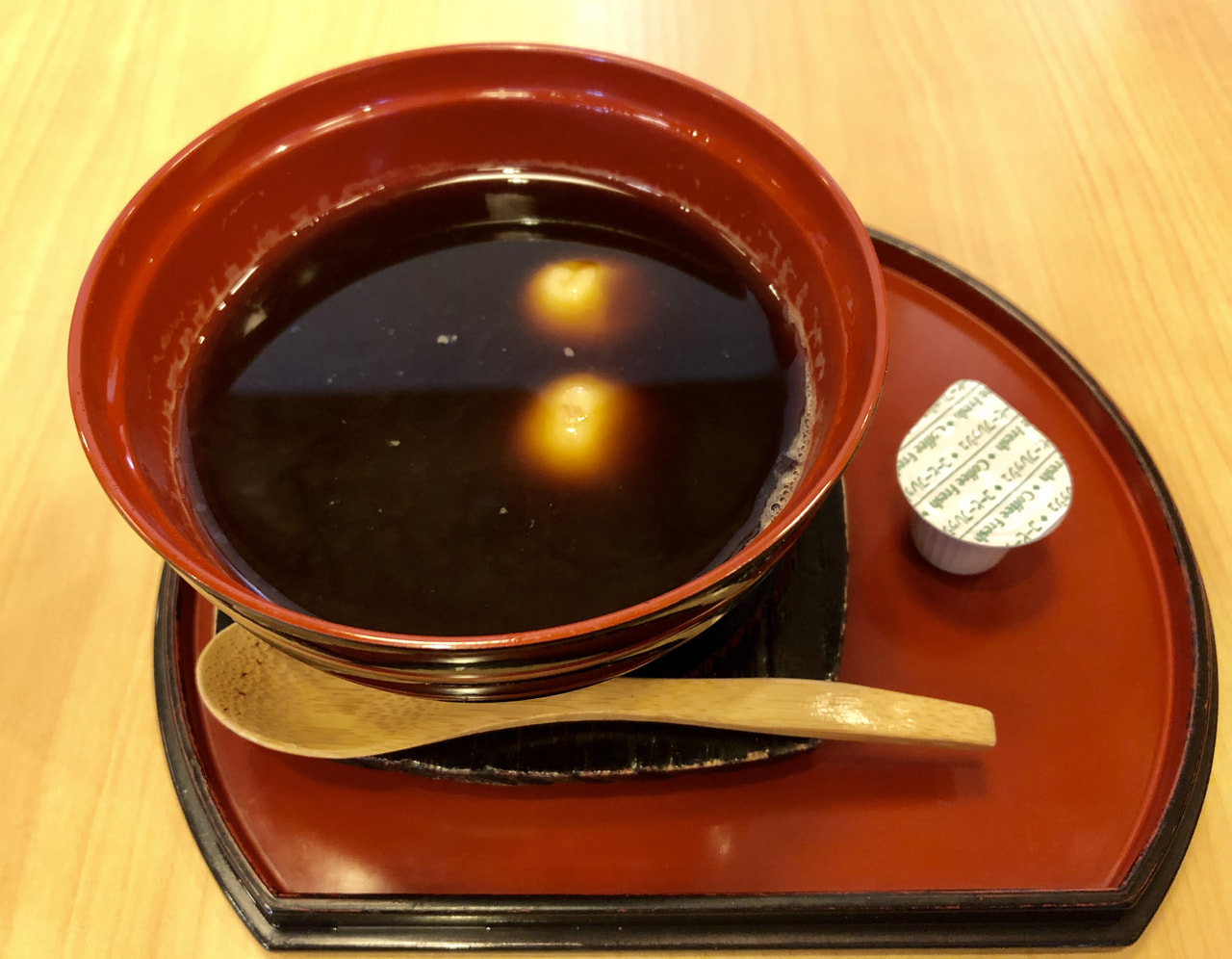 Their red bean soup looks normal. But hm, why is there creamer with this? That's right, this is "Coffee Red Bean Soup" (550円/incl. tax); there are mochi balls and red beans in the coffee. When compared to a normal red bean soup, which is typically very sweet, the bitterness from the coffee compliments the sweetness, and leaves you with a pleasant aftertaste. Adding cream makes it even smoother, and enjoying the change in flavor makes it all the more appealing.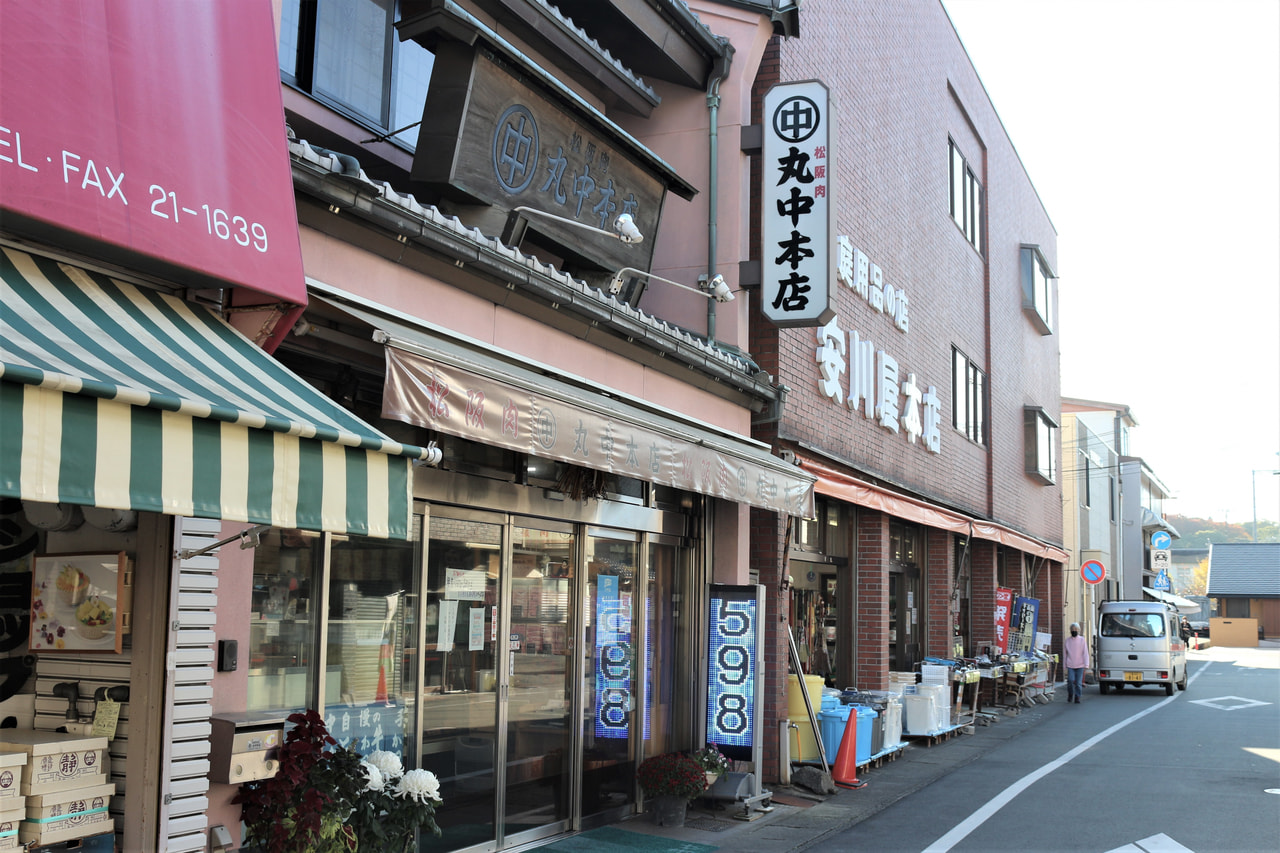 Marunaka Butchery is known to be popular among locals. They have their own ranch to carefully raise livestock, and offer a wide variety of Matsusaka beef for everything from sukiyaki and steak, to side dishes like croquettes, menchi katsu, and kushi (skewered) katsu. It might be a little intimidating to go to a store specializing in Matsusaka beef, but it has an everyday neighborhood atmosphere, and you can visit without any pressure.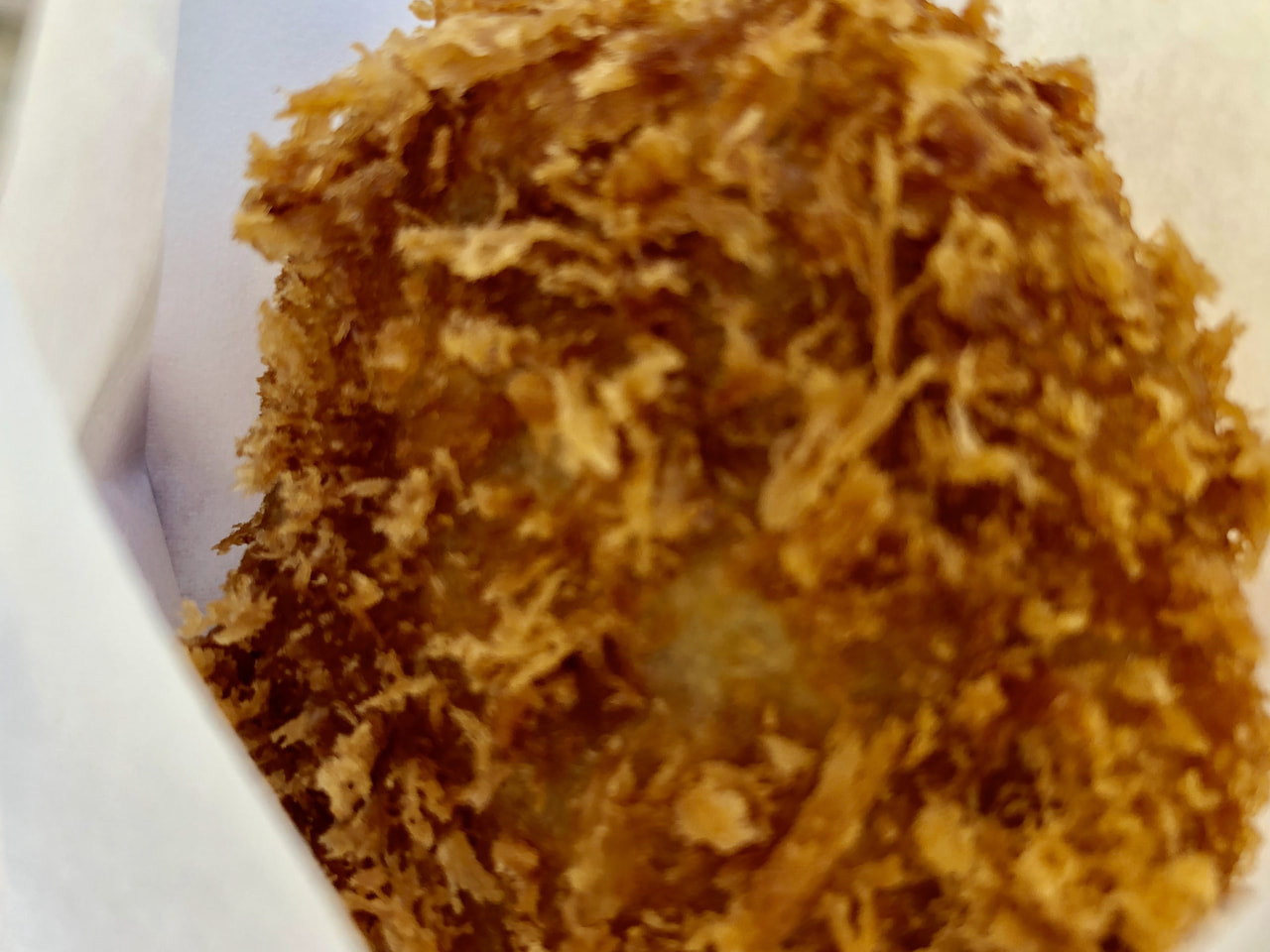 I grab a made-to-order meat croquette (108円incl. tax). This is comfort food for Matsusaka locals. The combination of umami from the Matsusaka beef, and fluffy potato are a perfect harmony! I think for a moment about the calories, but whatever, I walked a lot today. I go ahead and bite in anyway.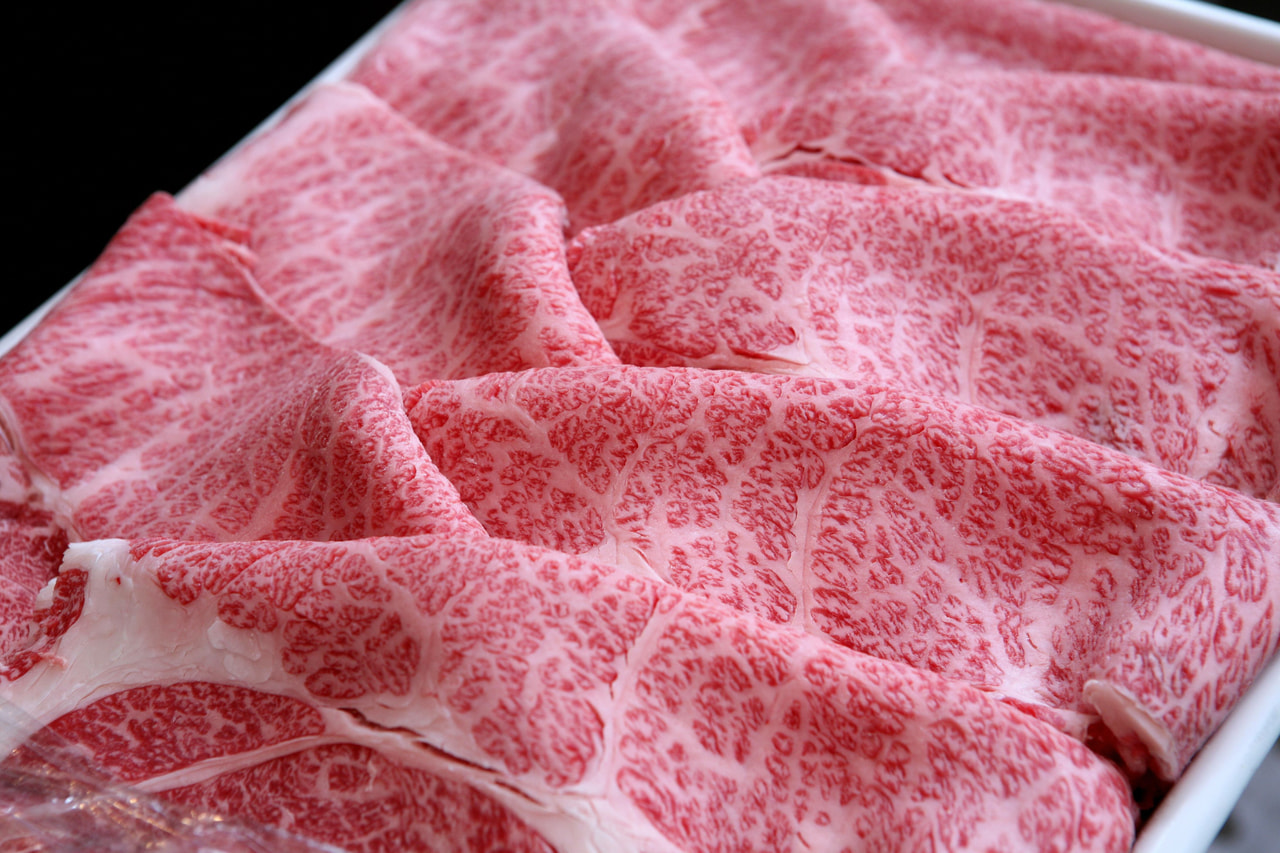 And finally, the beautiful marbling of Matsusaka beef! Of course, I could have eaten it at one of the many specialty stores in town, but this time I splurged and bought it as a gift, so I could share the world famous "Artisan Meat" with the people close to me. While I'm making sukiyaki at home, I'm sure the things I saw, heard, and felt in Matsusaka will be going through the back of my mind. Still, there are plenty of famous stores and places I wasn't able to go to today. Next time, I'd like to come with my friends and family, and of course, that special someone. Today's trip makes me want to share it with them.


応募者 三重県松阪市 山本 尚則
Contributor: Yamamoto Hisanori, Matsusaka City, Mie Prefecture