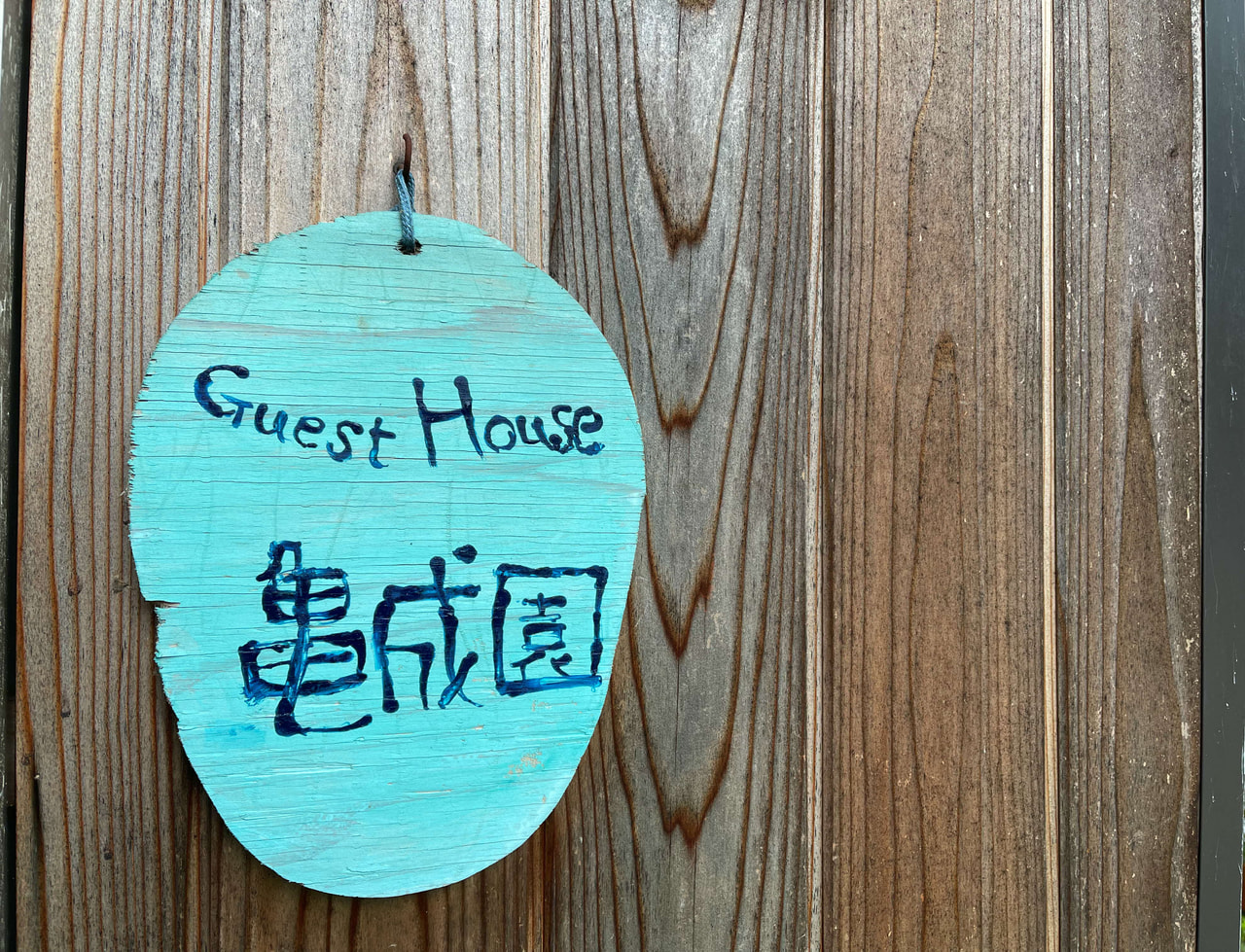 As someone that comes from the bustling city state of Singapore, visiting somewhere with stunning nature has always been a must when I'm planning for a vacation. If you're a nature lover and are looking to experience how it's like living in a countryside, this article is written just for you!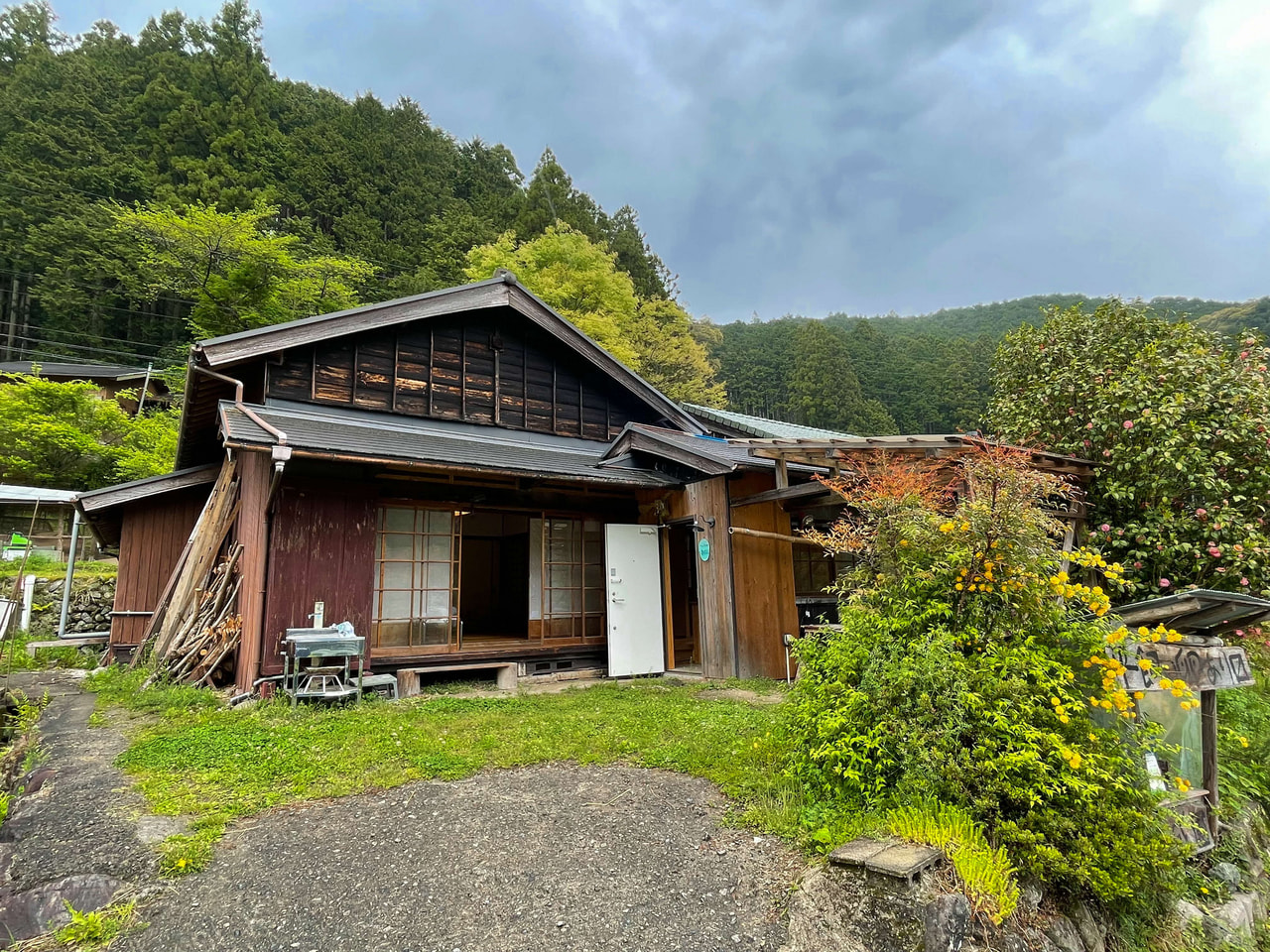 Located near the edge of west Matsusaka is the guesthouse, 'Kamenarien'. Besides operating as a lodging, Kamenarien also offer various activities, from the simple 'Vegetable Harvesting Experience' and 'Chicken Holding Experience', to 'Deer Leg Dismantling Experience' which is not for the faint of heart.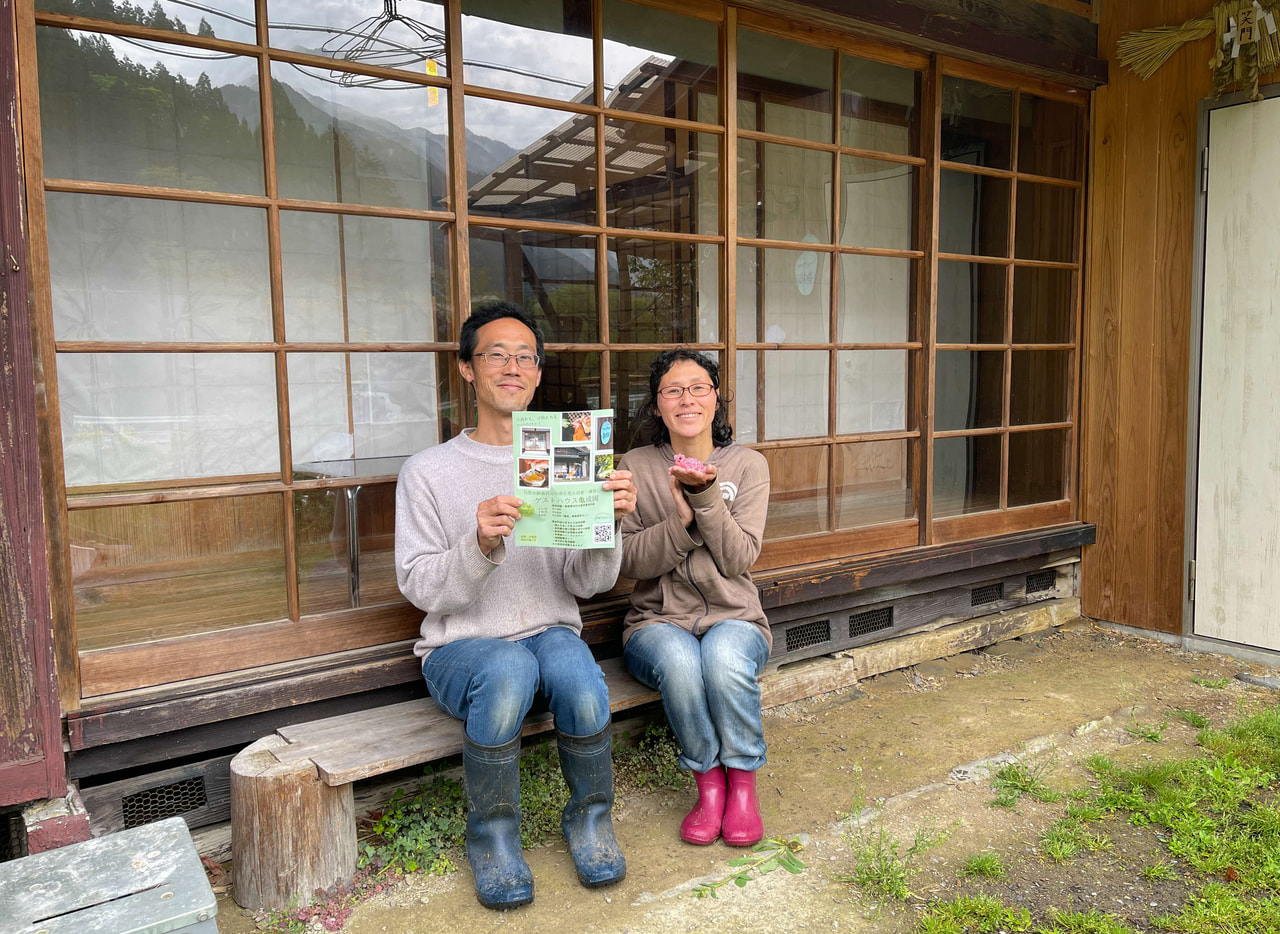 The hosts of Kamenarien, Mr. and Mrs. Naruoka, left the hustle and bustle of the city life of Kyoto for Iitakacho, Matsusaka, where they moved to the current Kamenarien and began their self-sustaining, country lifestyle. They are able to communicate in English and Chinese as well, so there is no need to worry about communication barrier!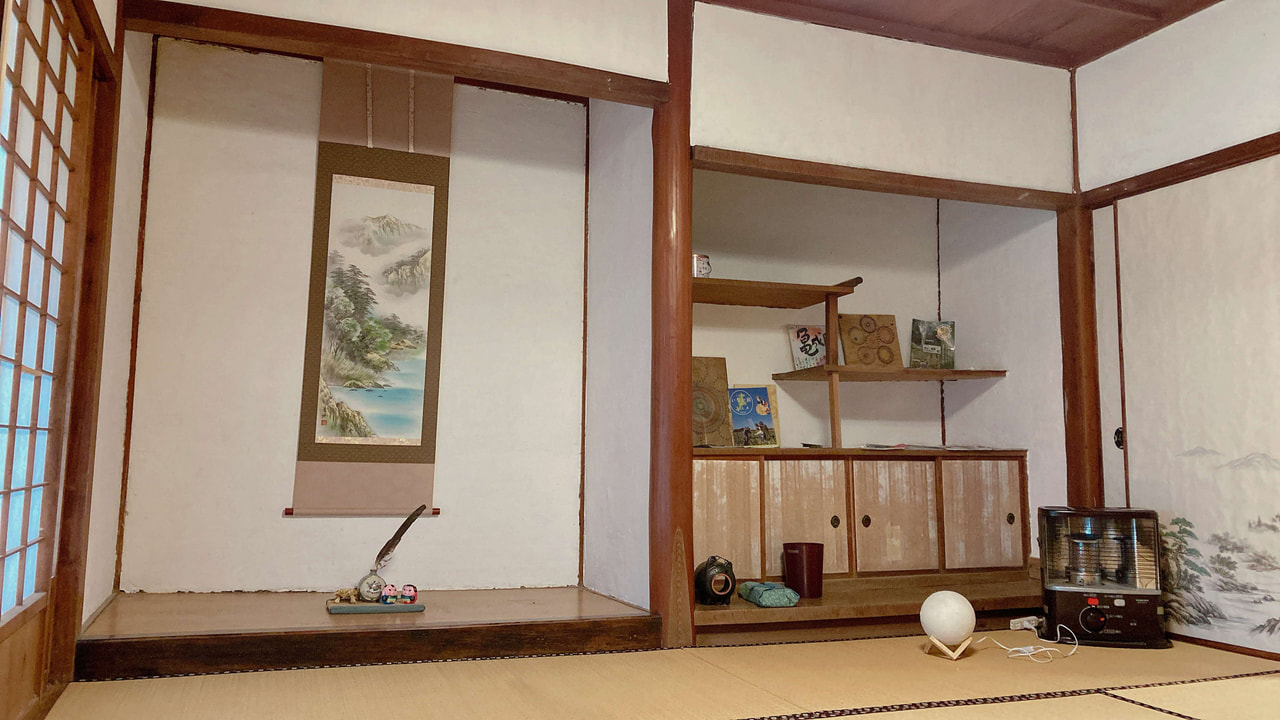 The structure of the guesthouse is over 100 years old, and it is prefect for anyone that wants to experience the countryside in a traditional Japanese house. That being said, it is very well maintained and clean, to a point where it is hard to believe that it's such an old building. As much as I wanted to stay for a night, my visit this time was for the 'Chicken Encounter Experience' and 'Vegetable Harvesting Experience'.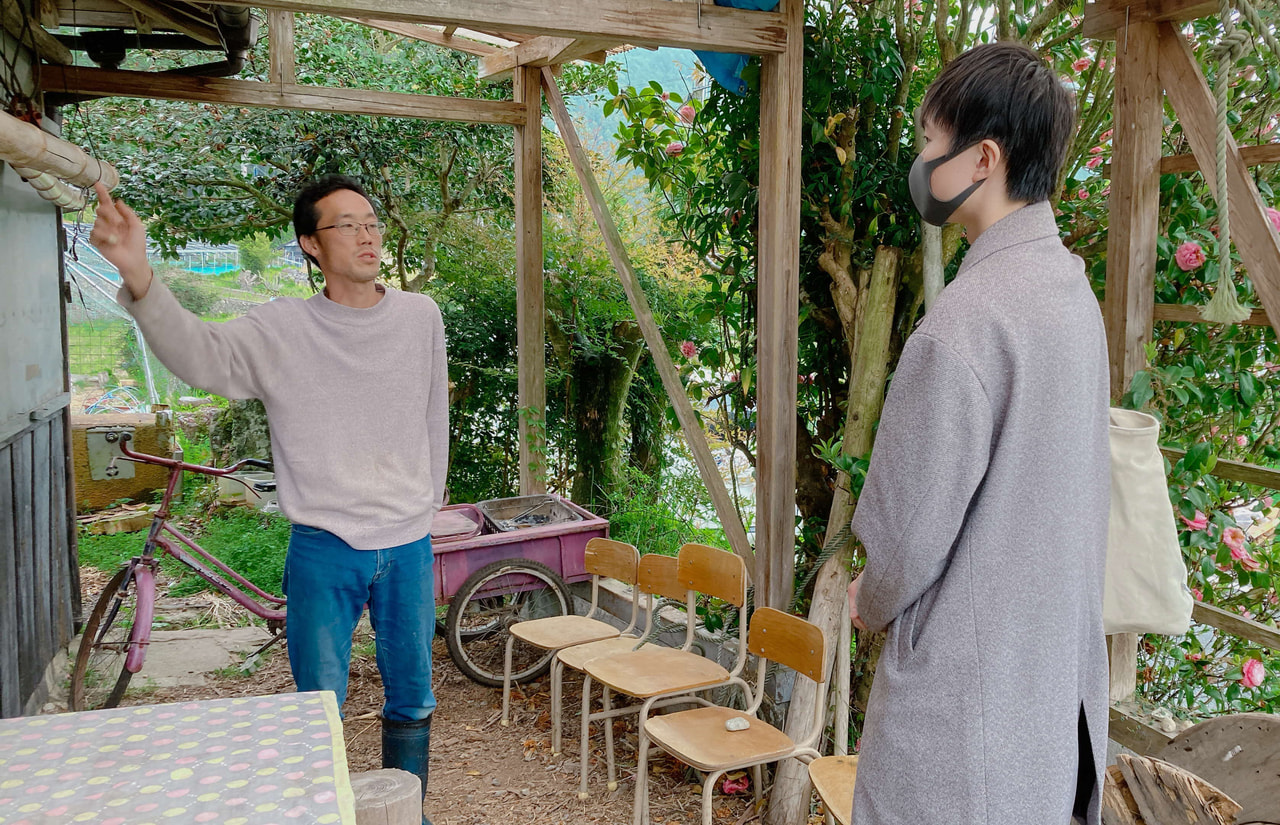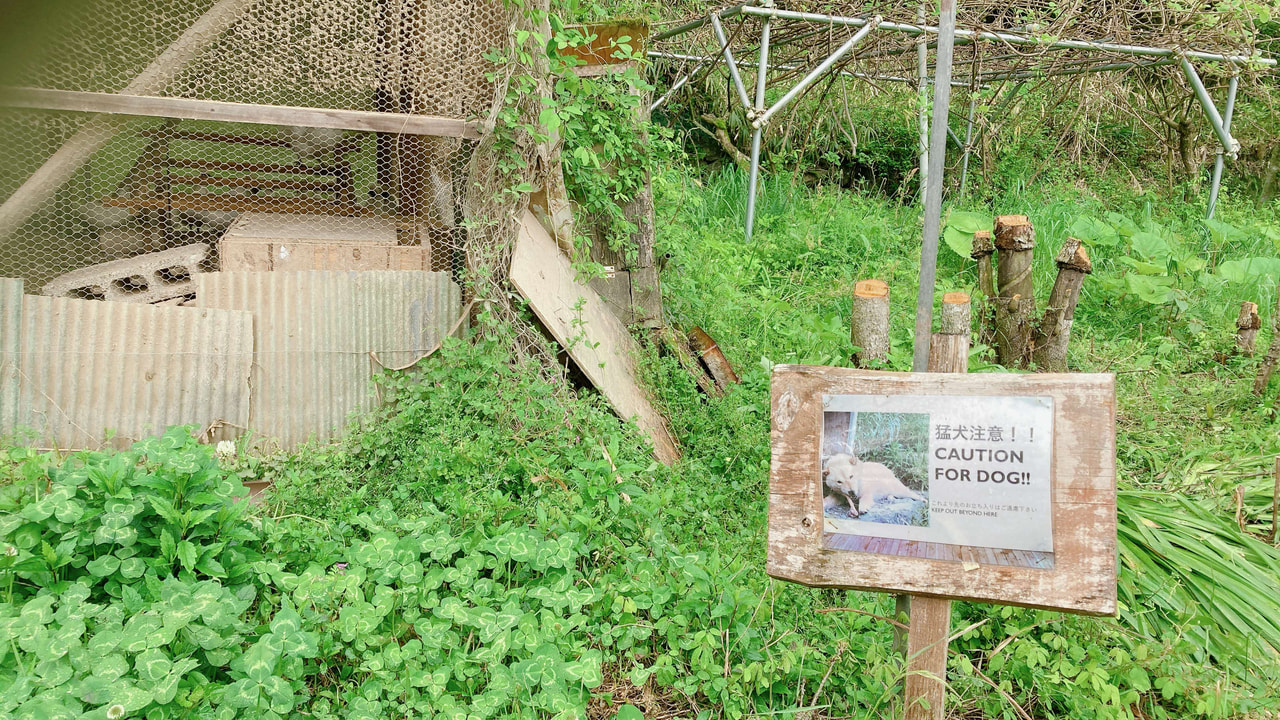 Kamenarien also has a watchdog to protect the chicken farm, and it will attack trespasser that goes beyond this sign.
Chicken Encounter Experience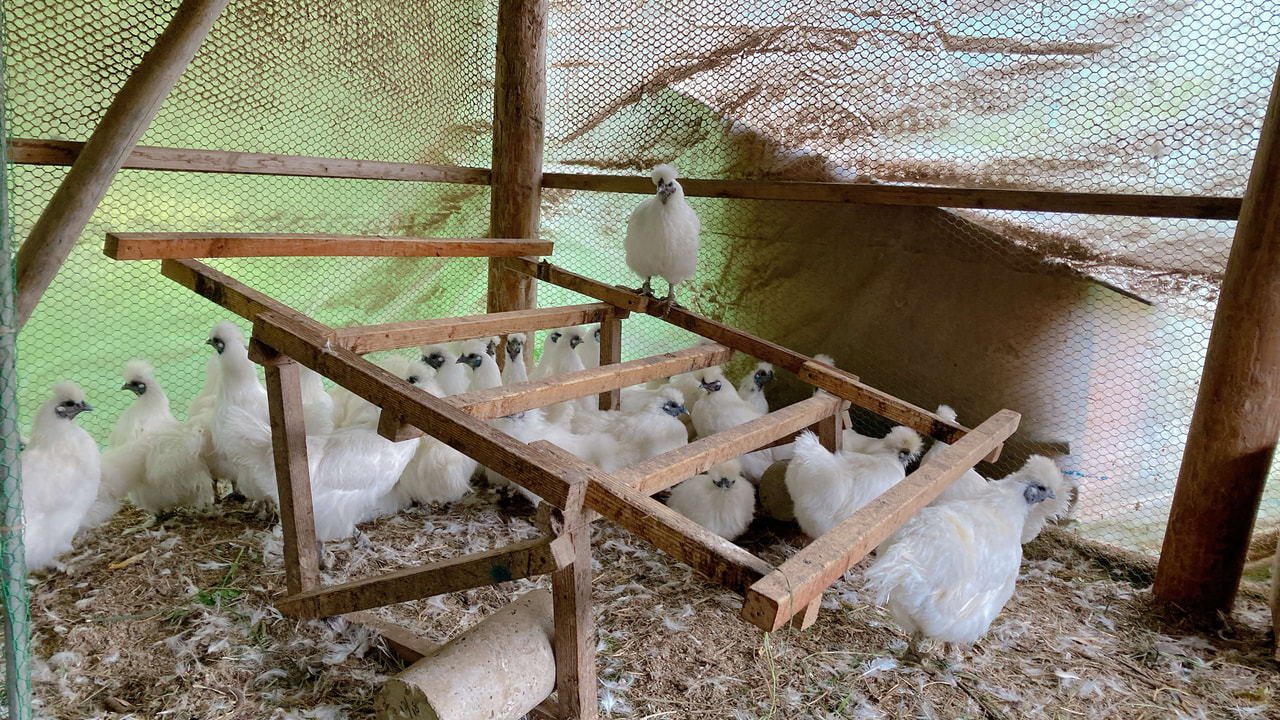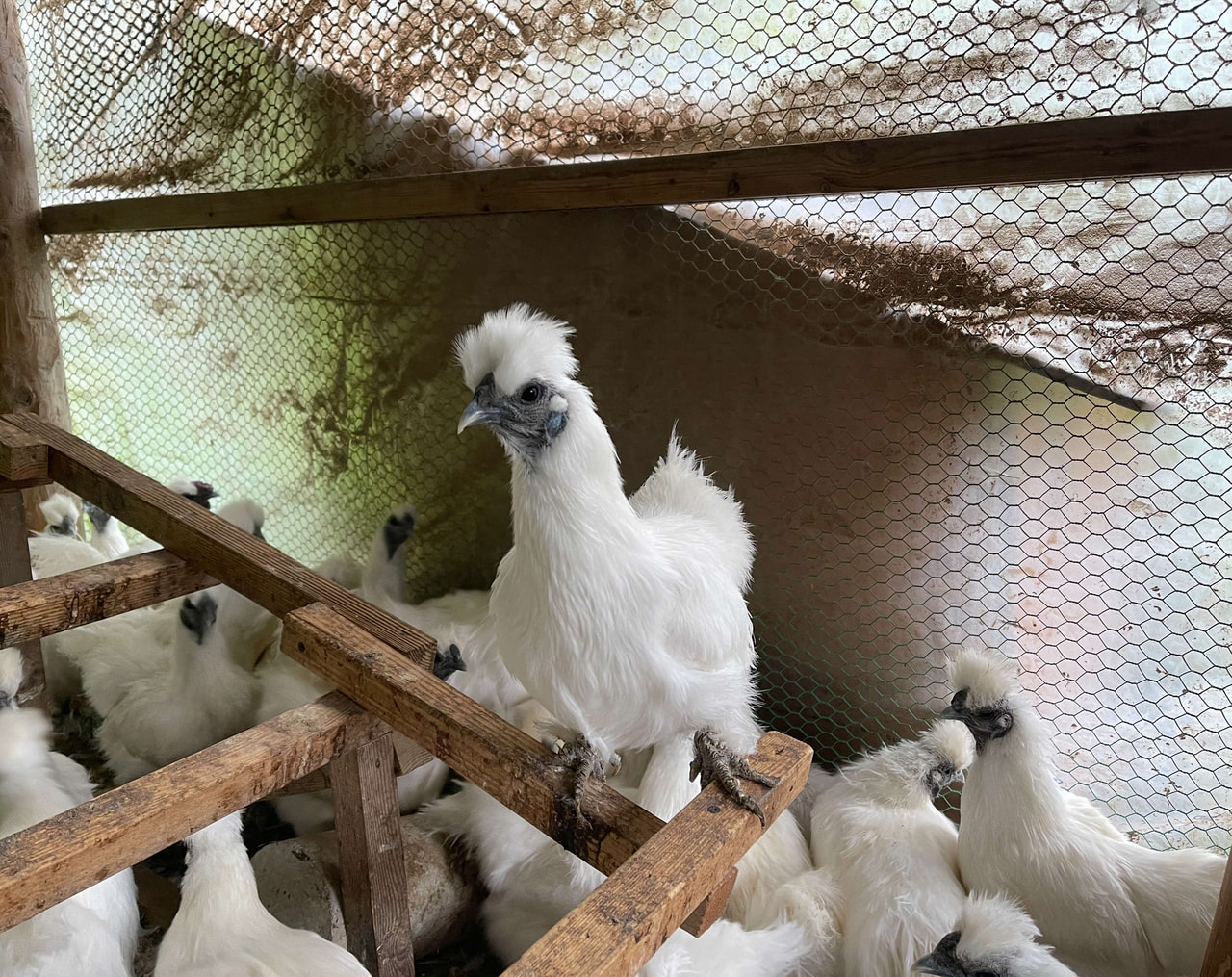 One of the chicken breeds that you can find here are the 'Silky' (烏骨鶏, Ukokkei), which is directly translated as 'crow bone chicken'. One of its characteristics is its blue color ears.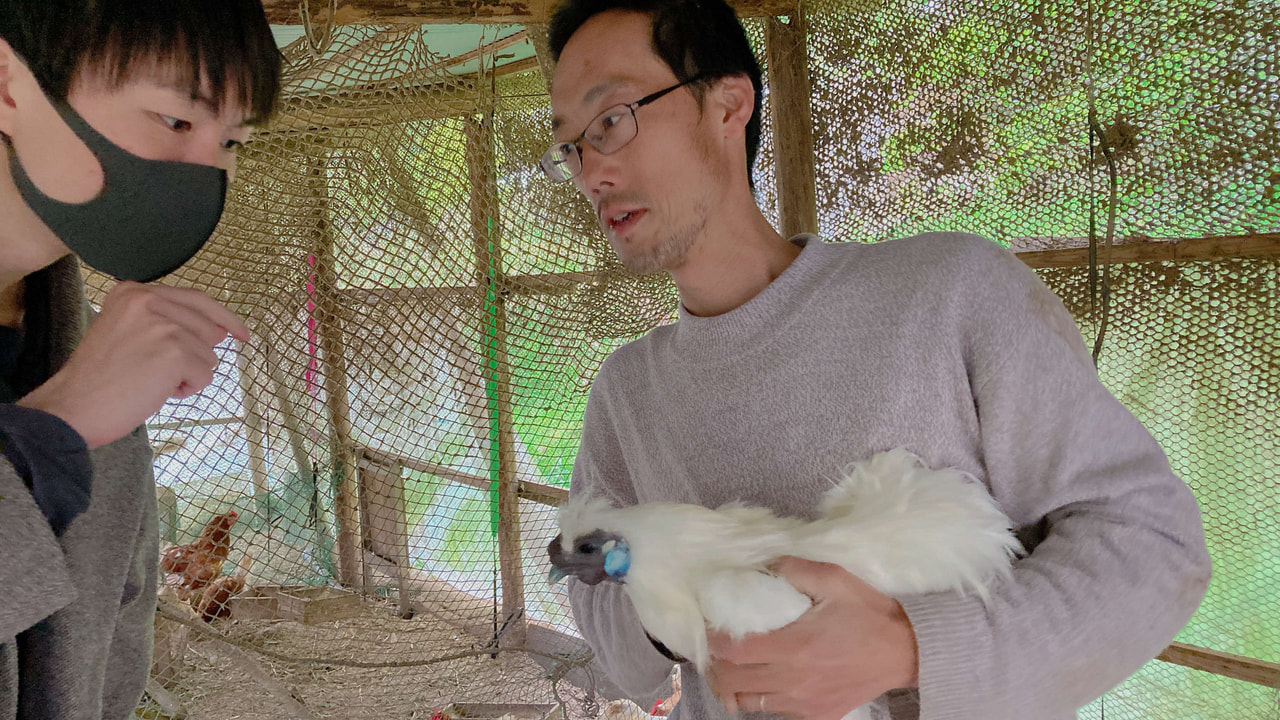 Mr. Naruoka explained that it was named this way as the bone of the chicken is black, hence it's like a crow. He also gave interesting quizzes which made the experience a very educational one.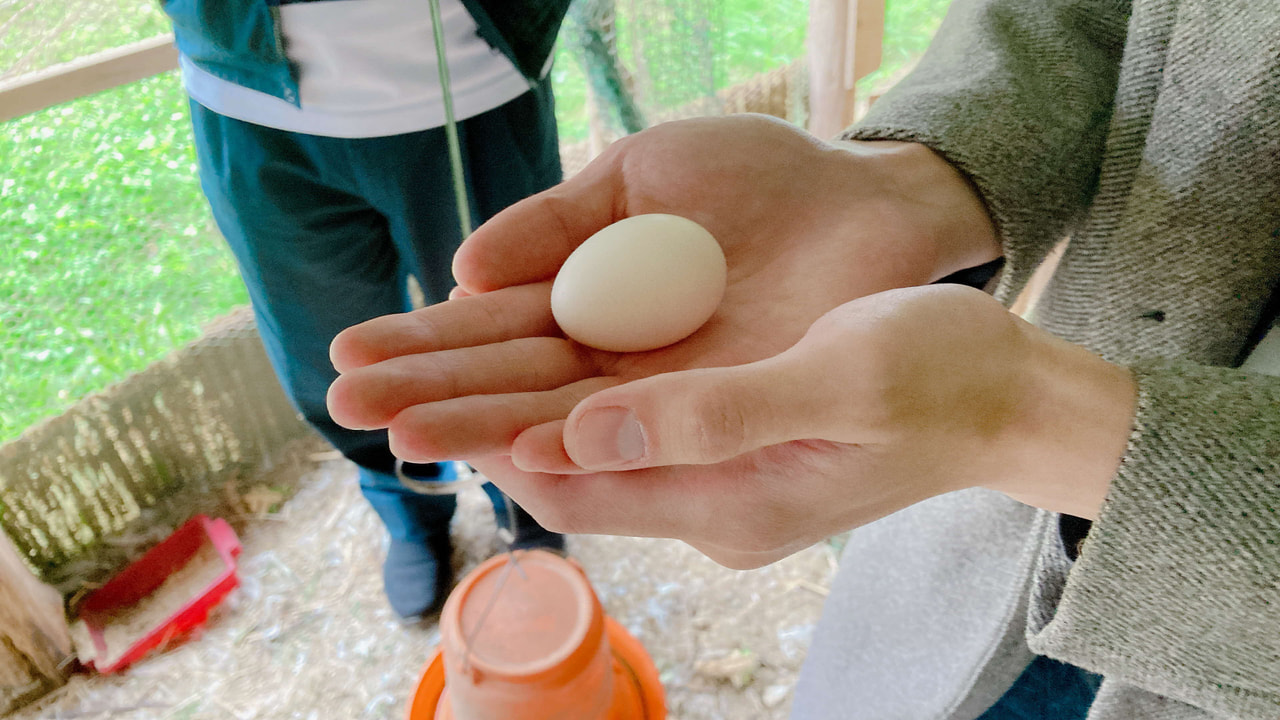 This is the tiniest looking chicken egg that I've ever seen in my life. However, don't be fooled by its appearance as half a dozen of the egg costs 1000 JPY! This is because besides its richer taste, only an average of 1 egg is laid on every 10 days which makes it pretty precious (remember this as it is part of the quiz!).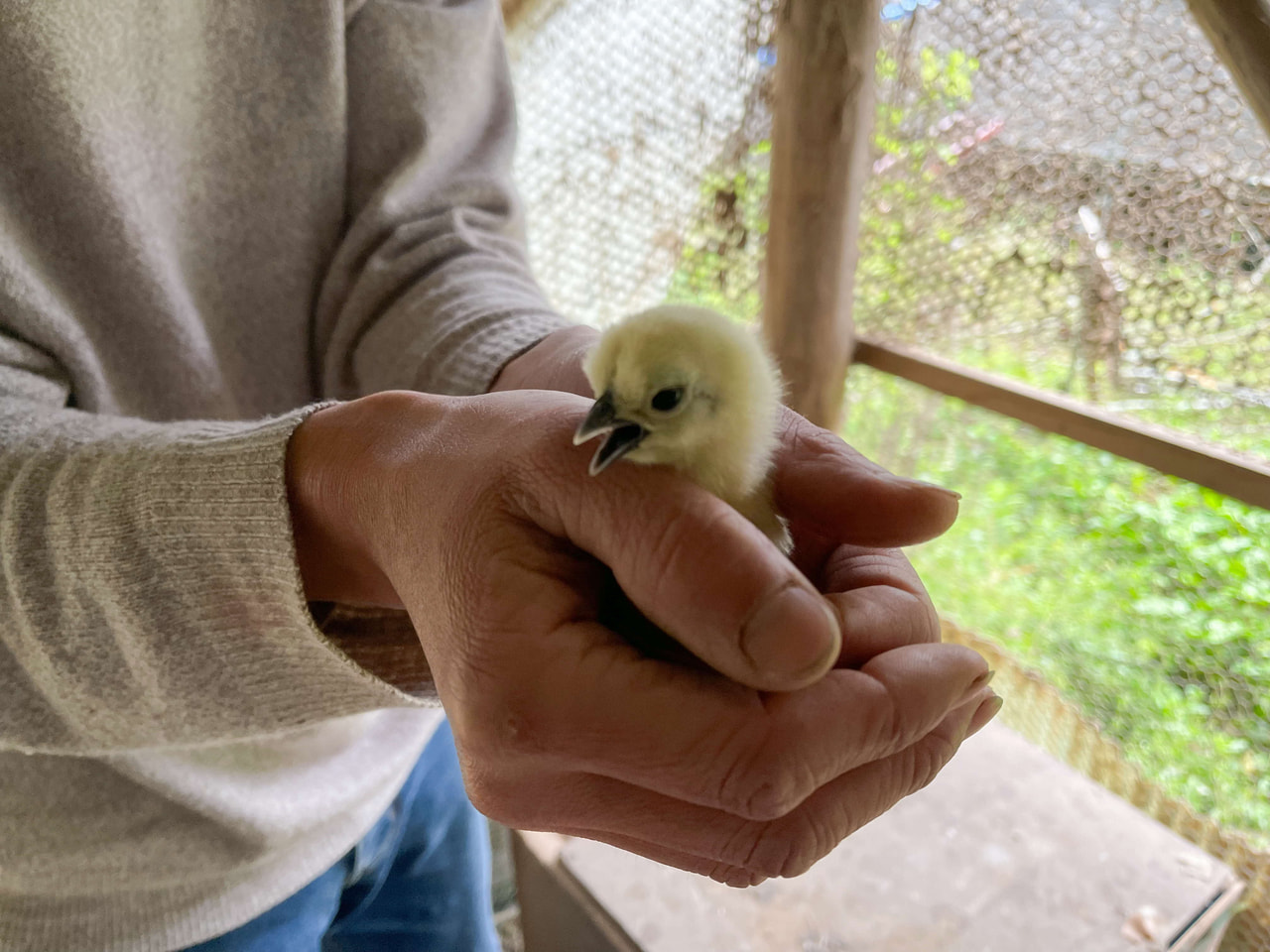 I was lucky to visit at the right time when a chick was recently hatched. This was so precious that my heart melted as I gently wrapped my hands around the chick to hold it.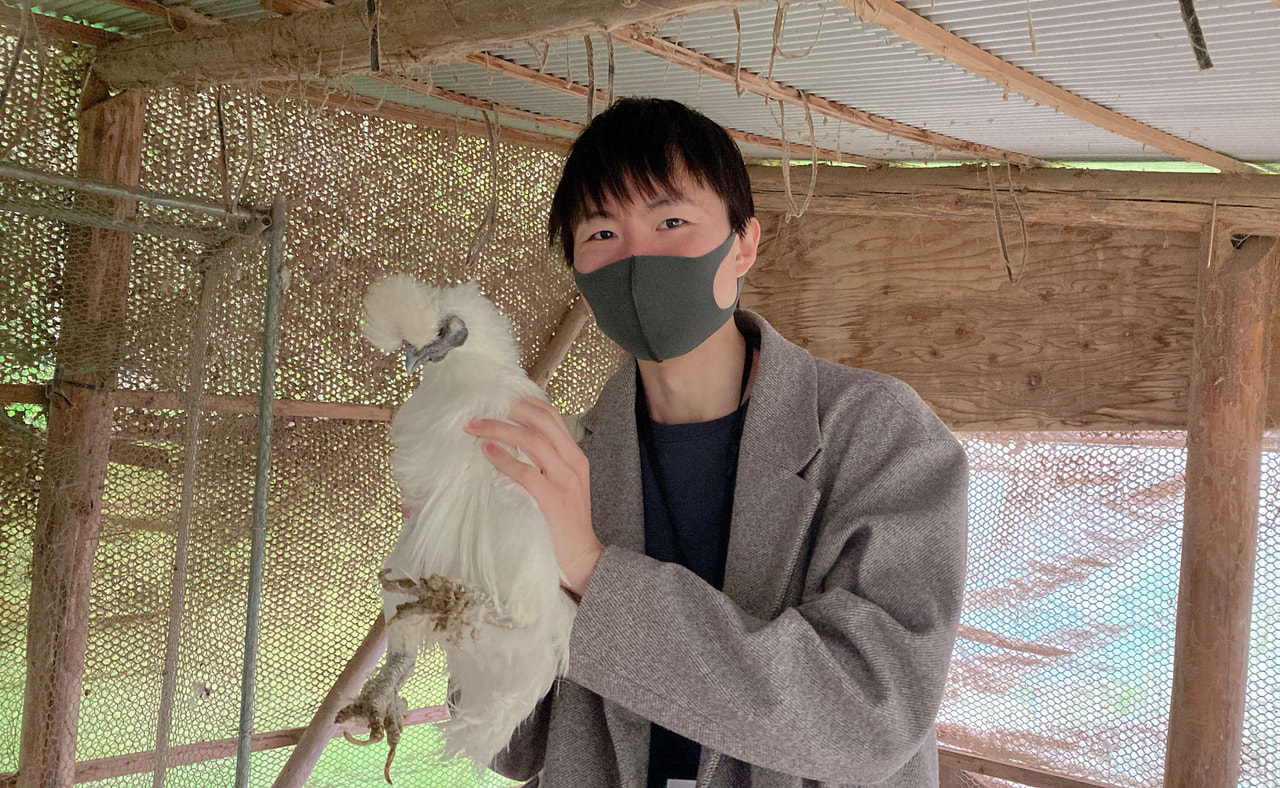 Mr. Naruoka caught one of the Silky fowl and handed it over to me. The feather was so soft and silky to the point that I may lose my grip if I wasn't careful. It is also important to hold on to the feather so the chicken would not flutter its wings.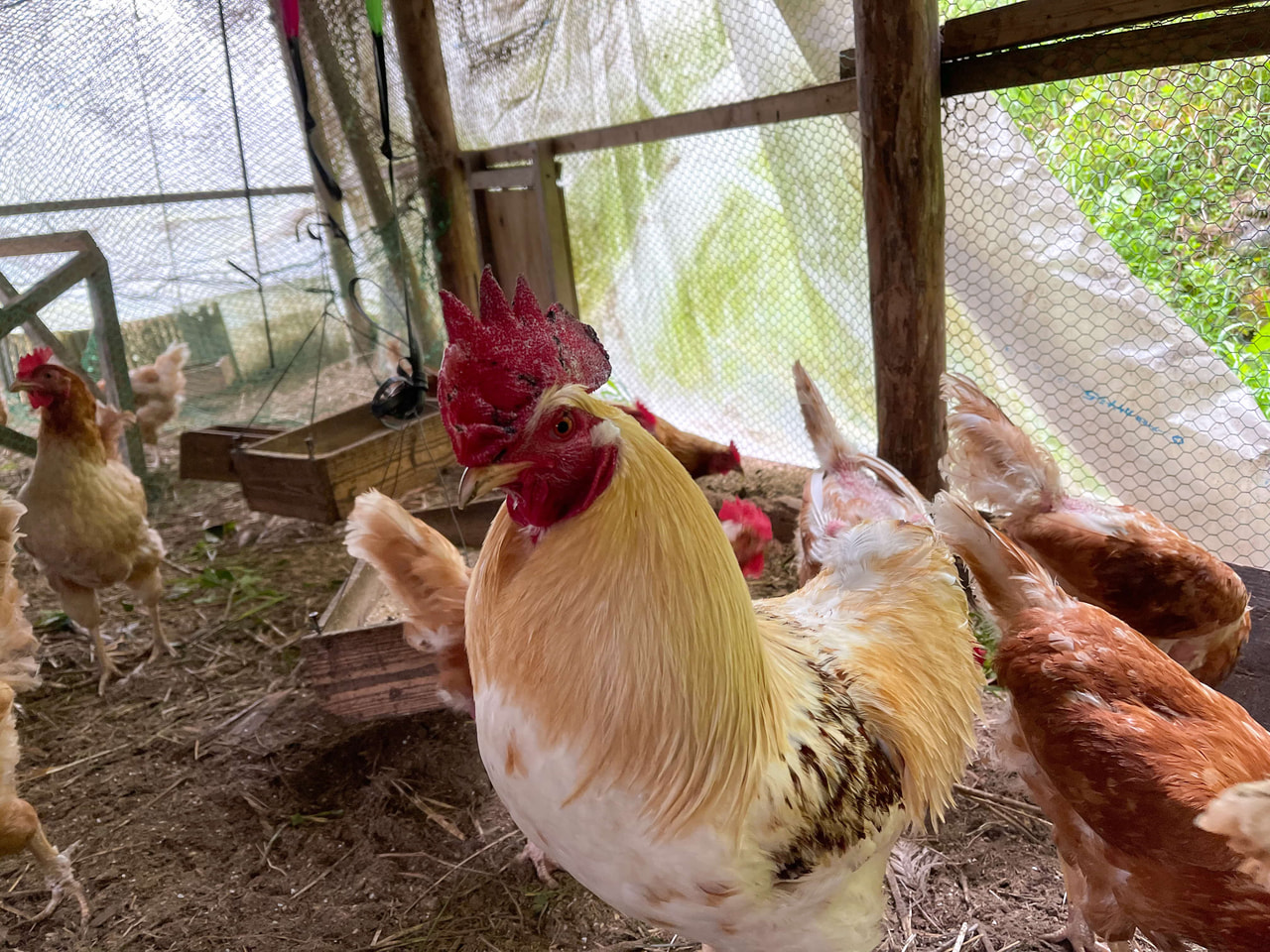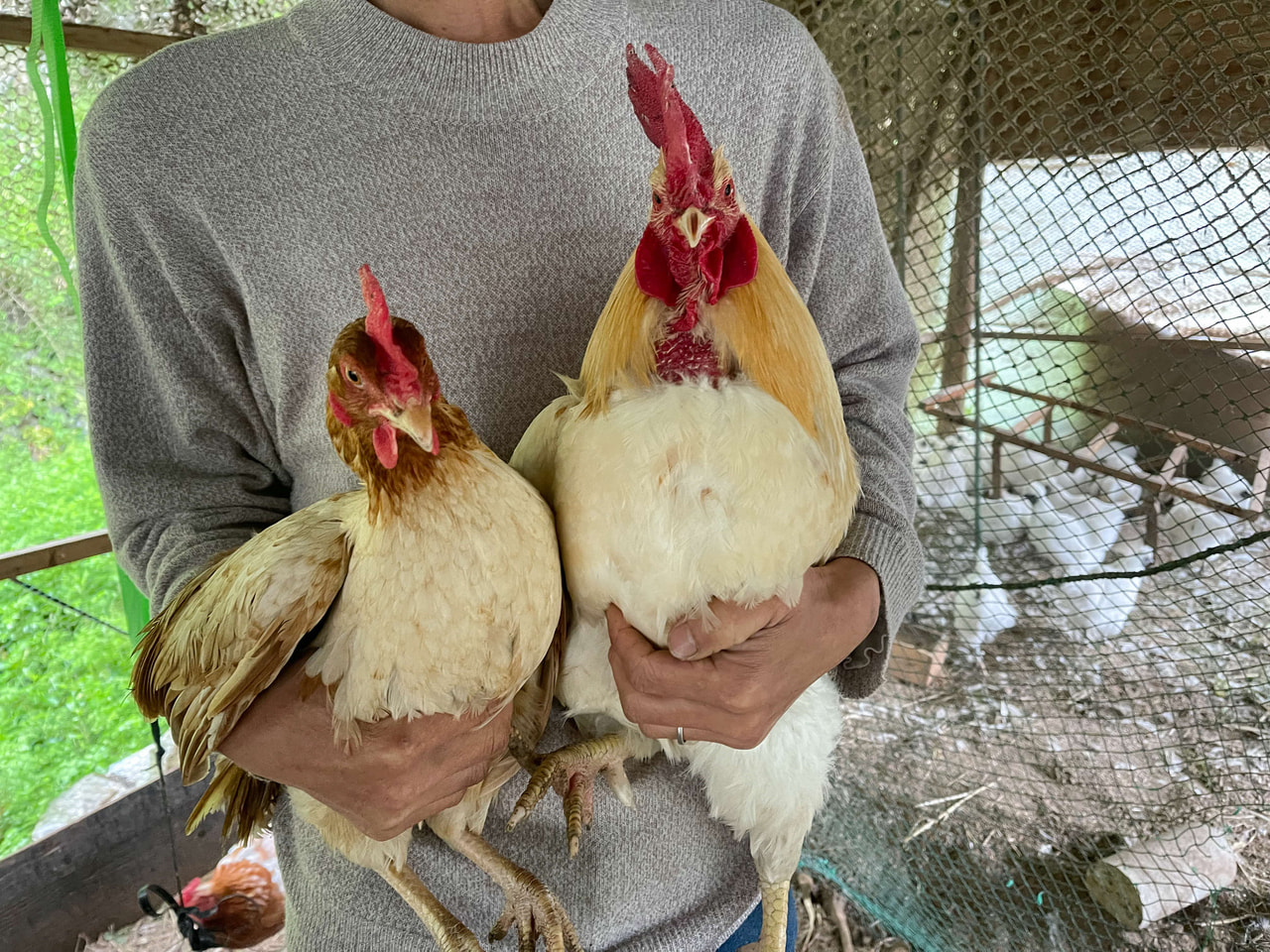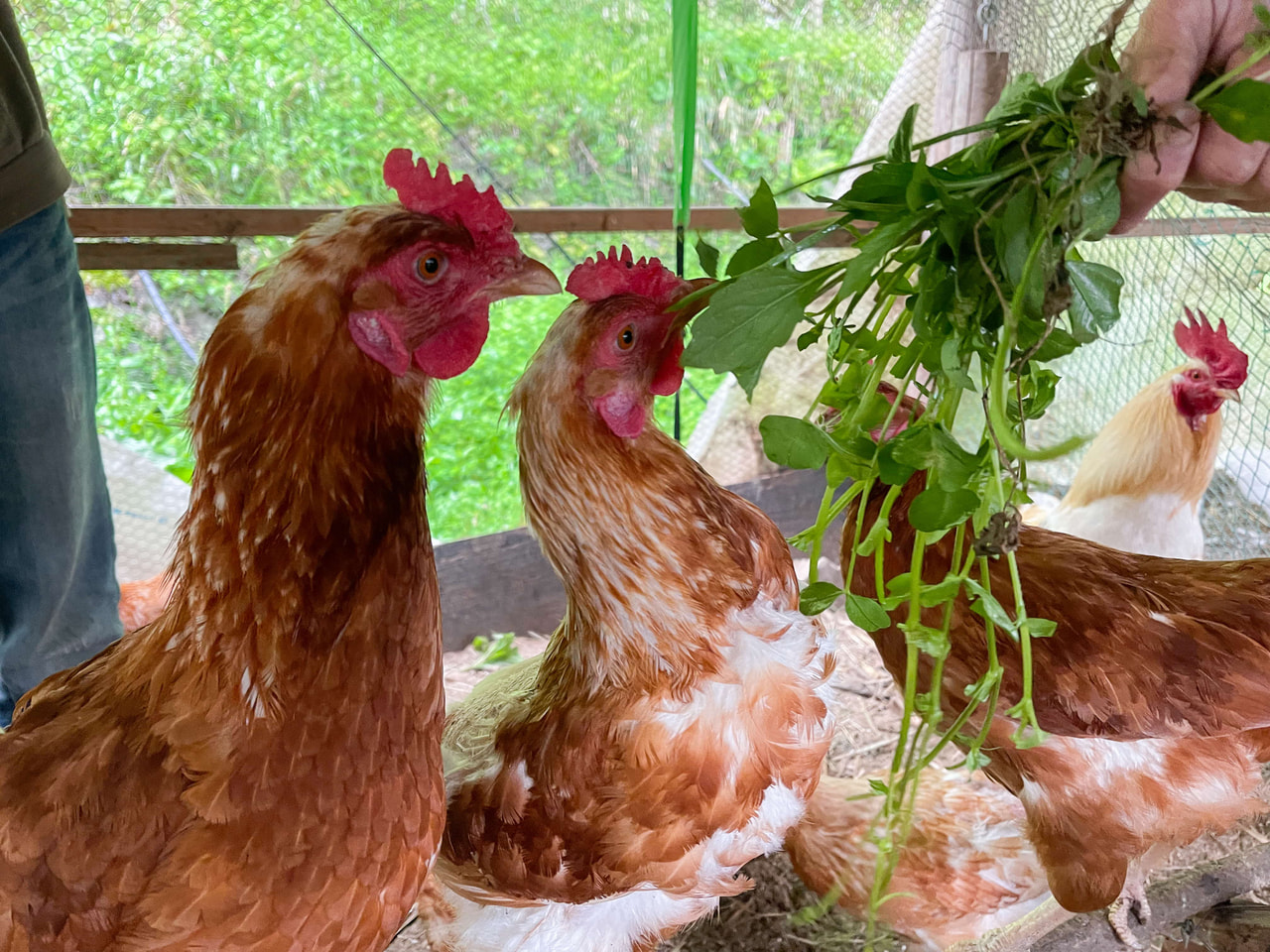 It may seem simple but these plants are considered luxury for the chickens compared to regular feed.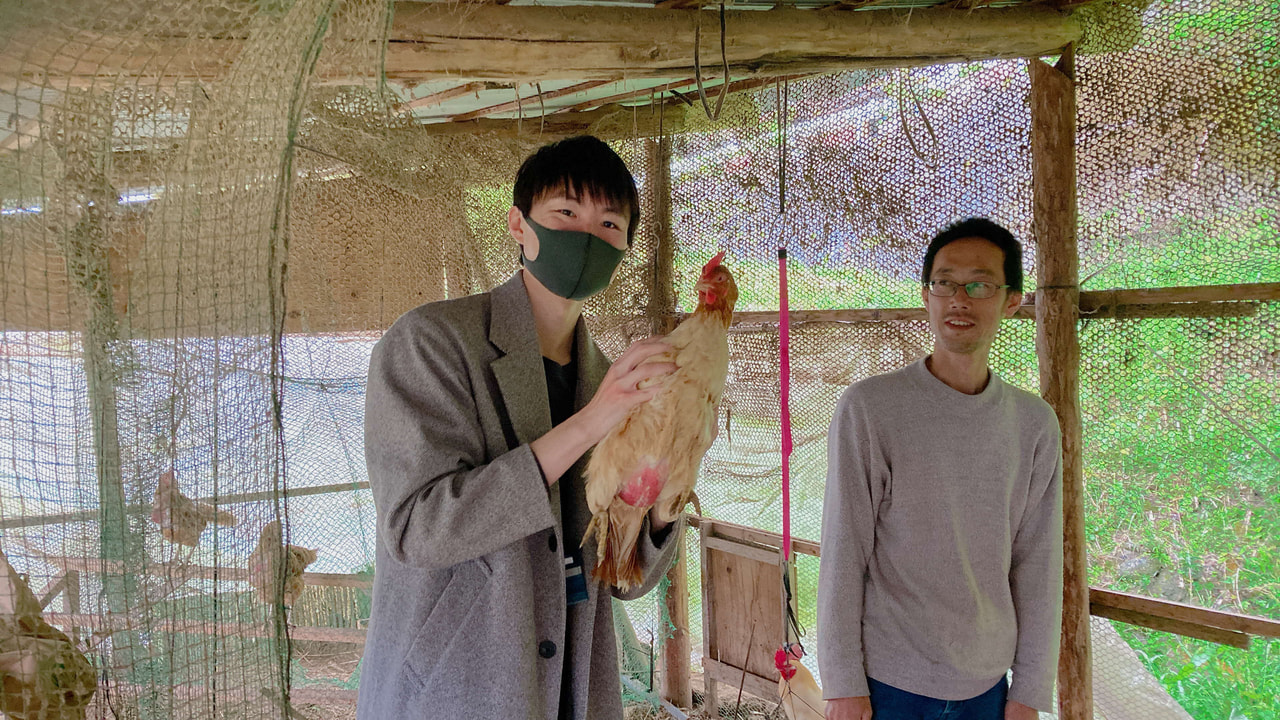 Mr.Naruoka also taught me the method to easily catch a chicken. If we place both hands in front of the chicken, it'd think that there is a 'wall' and stay put at its position, then we'll be able swiftly grab the chicken. Though it wasn't hard, it was very exhilarating first-time experience.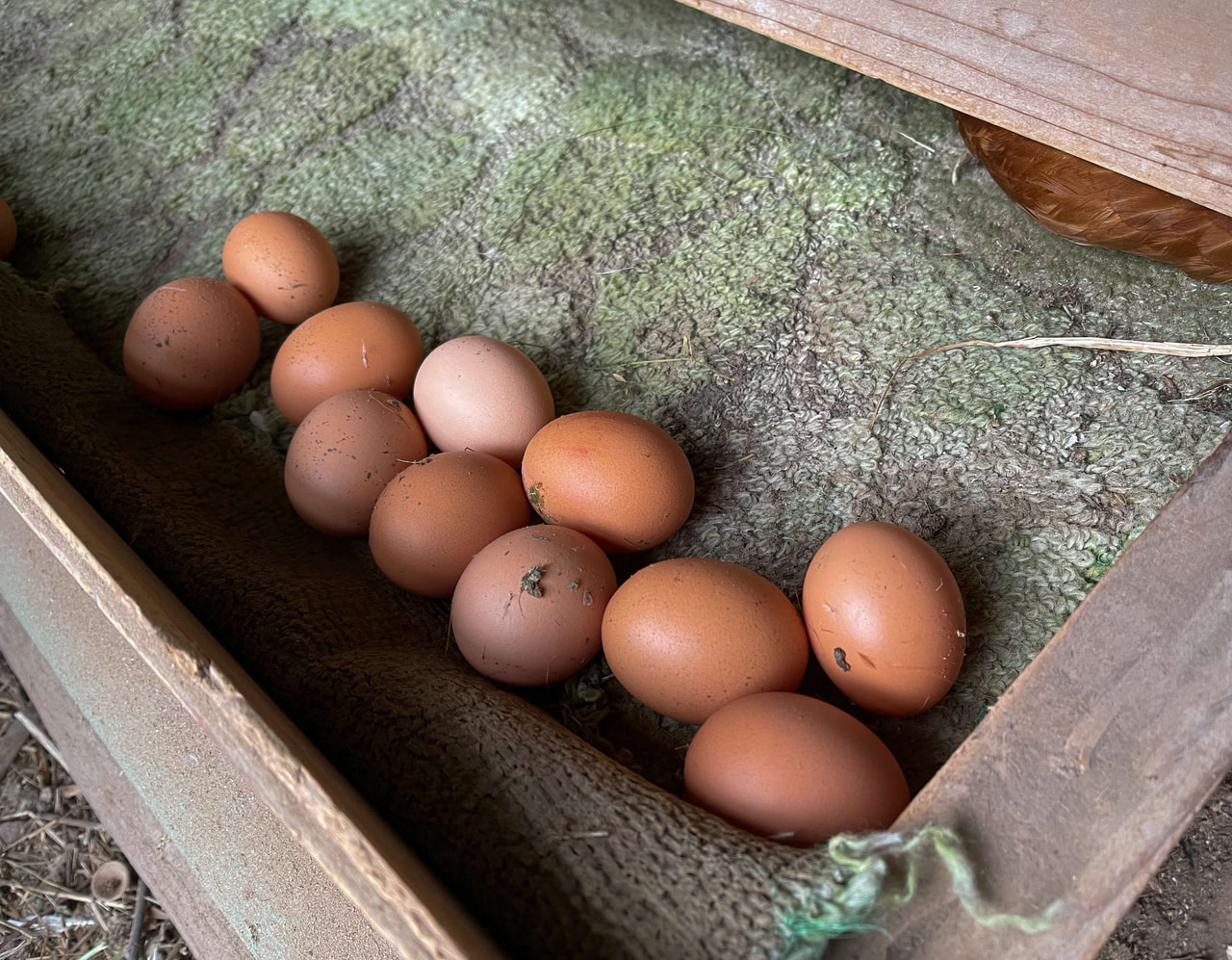 The red eggs that are laid will be sold or served in the breakfast set when during your stay.
Vegetable Harvesting Experience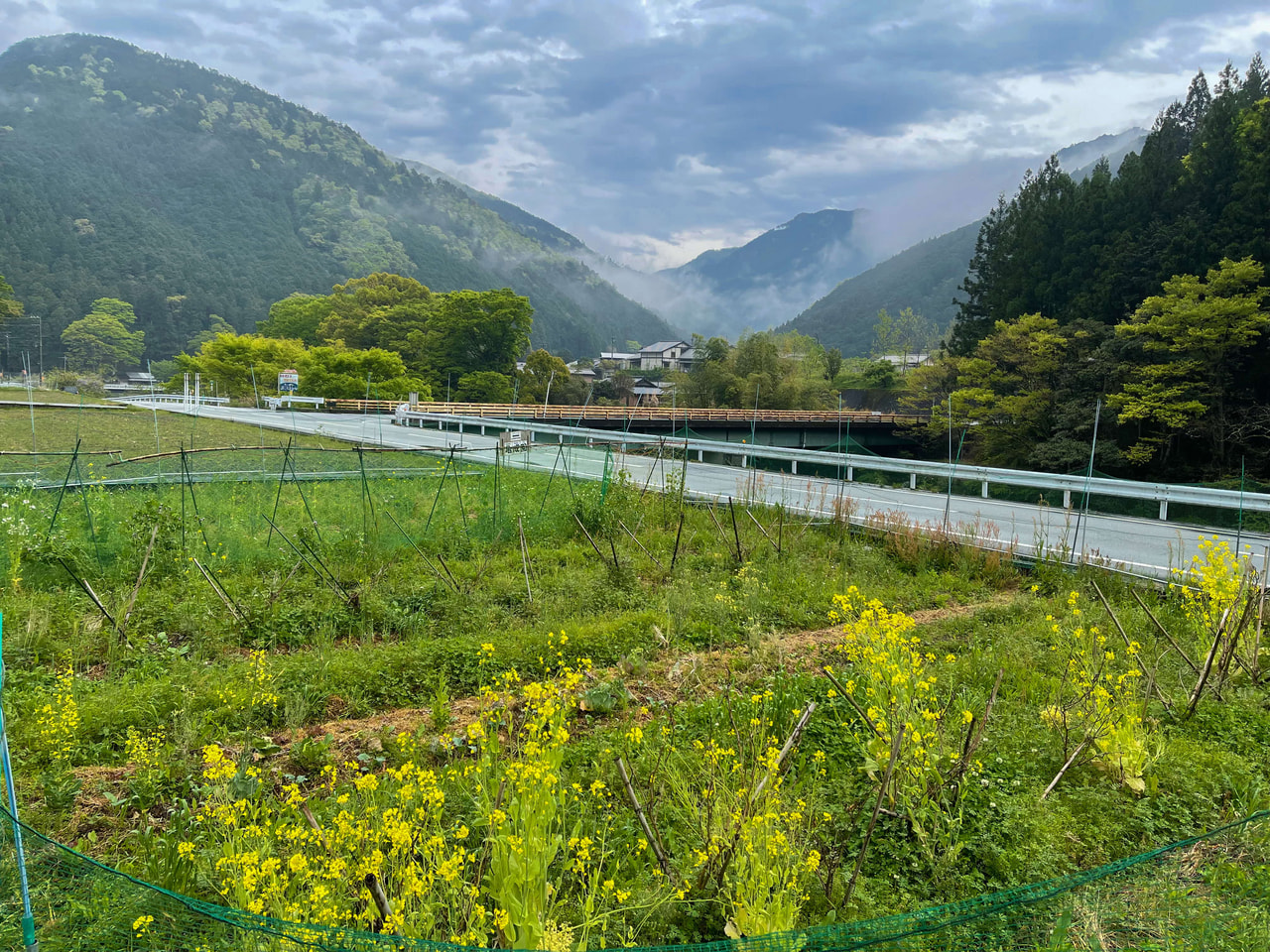 Located right outside the guesthouse, you can enjoy the stunning view of nature that is surrounded by mountains and river. During this experience, Mr. Naruoka gave interesting and fun quizzes, such as guessing the type vegetable of a particular plant.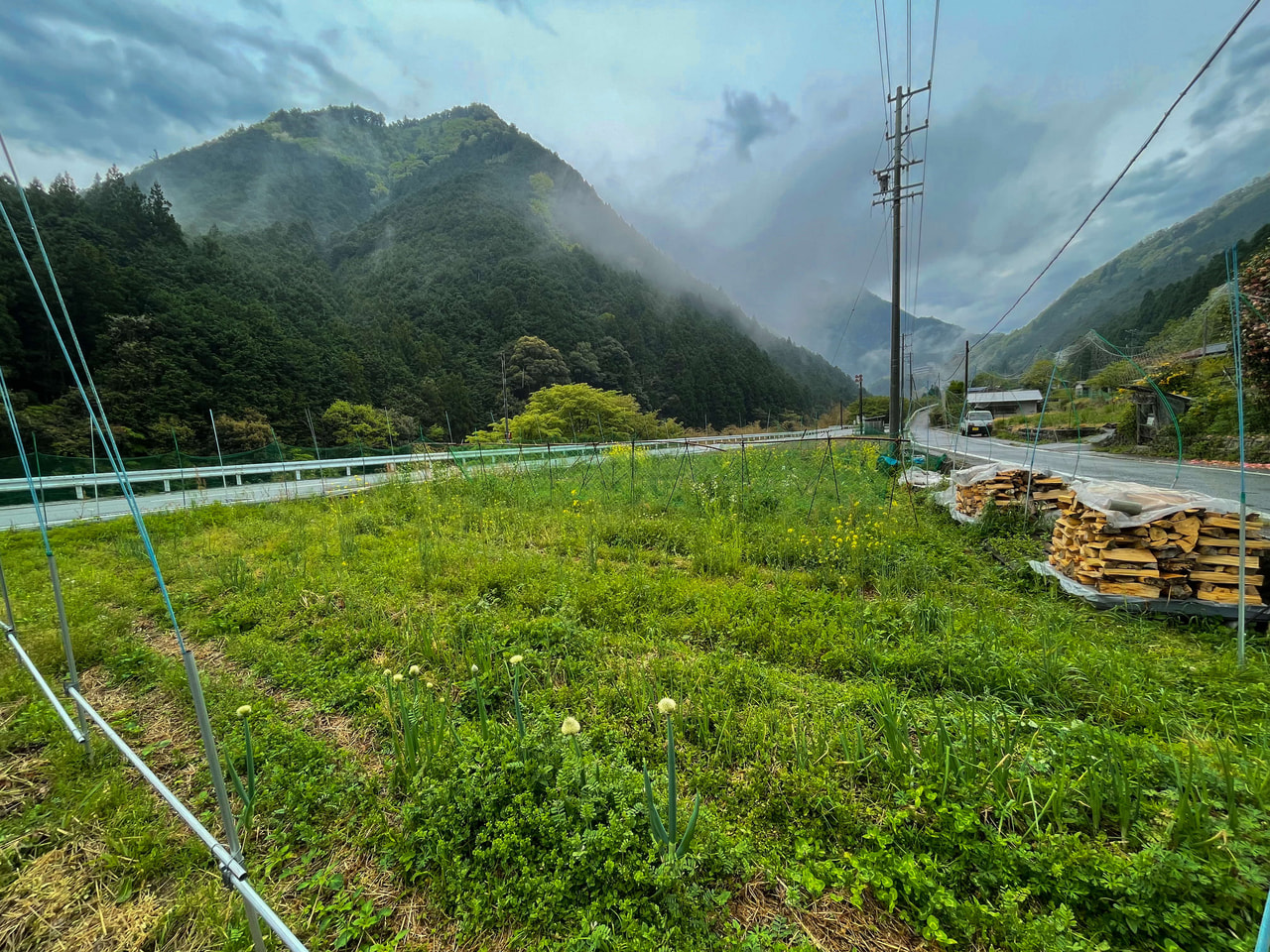 It was a very educational experience to learn about how the vegetables that we often enjoy, such as onions and radishes, look in the farm before they are fully grown. In addition, some of the leaves could also be eaten and they tasted surprisingly delicious! Unfortunately, the vegetable harvesting had to be called off due to the rain, so there was no hands-on experience for the day.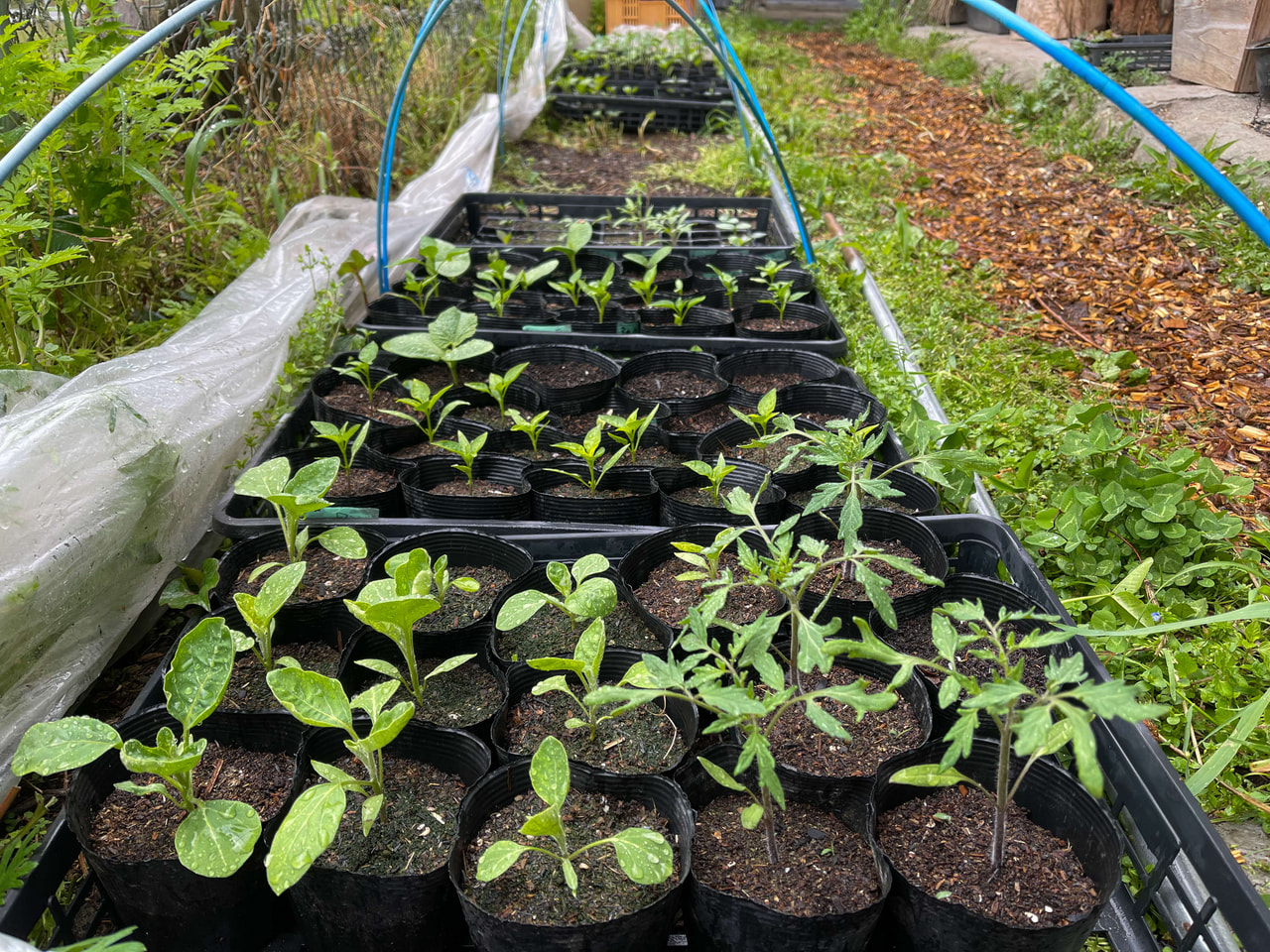 These are newly grown plants of various vegetables such as tomatoes, eggplants, and cucumbers. You can only tell them apart by knowing how the leaves of the vegetables look like.
Conclusion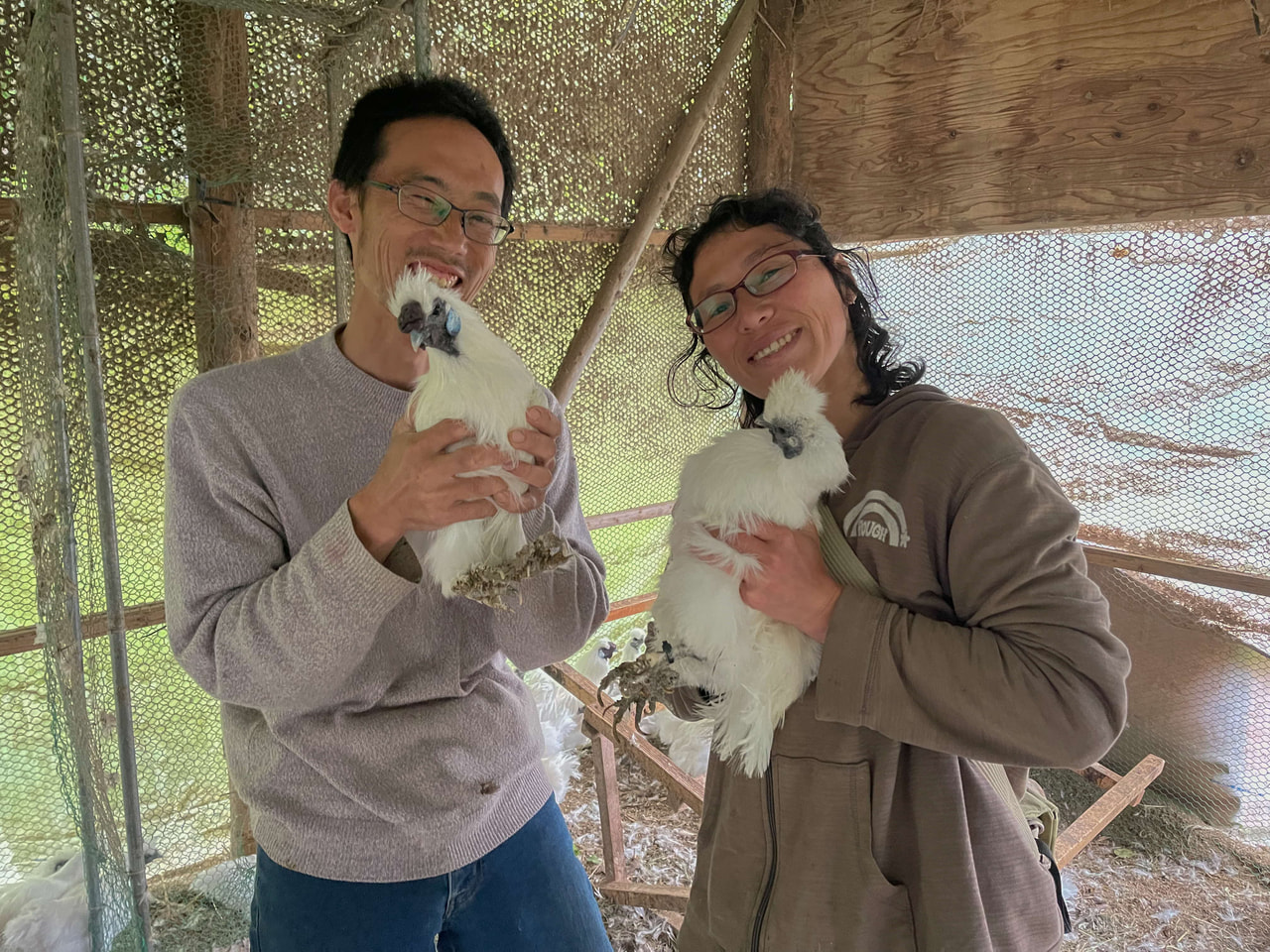 Kamenarien is the perfect option if you're looking to have a relaxing time surrounded by nature while experiencing how self-sustaining countryside life is like. Besides the 'Chicken Encounter Experience' and 'Vegetable Harvesting Experience', they offer other interesting activities that were not introduced in this article as well. Mr. and Mrs. Naruoka are also very friendly and you will definitely have an unforgettable experience at Kamenarien!
If you're interested, please check out their website for more information. You may find the listing in Airbnb and Booking.com as well.
Information and Access
Address: 1711-2 Iitakachomori, Matsusaka, Mie 515-1615
Website: https://www.kamenarien.com/
E-mail: niwatori@ma.mctv.ne.jp
Tel: +81 050-7107-7847